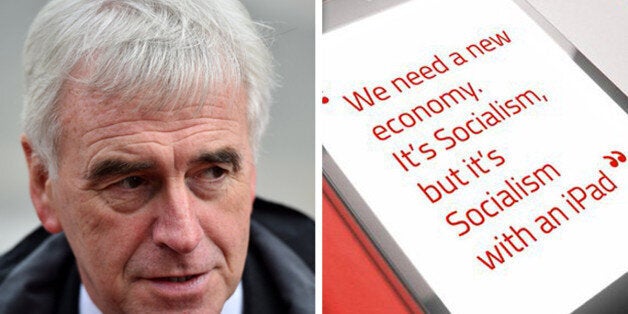 John McDonnell's pledge that a Labour government would deliver "socialism with an iPad" has been compared to Ed Miliband's disastrous 'Ed Stone' as people liken the idea to something from 'The Thick Of It'.
An official Labour Party campaign image depicts the strap line emblazoned upon one of the Apple devices.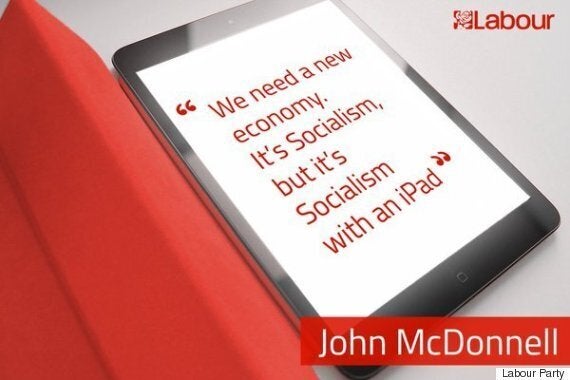 The image tweeted by the Labour Party to coincide with McDonnell's speech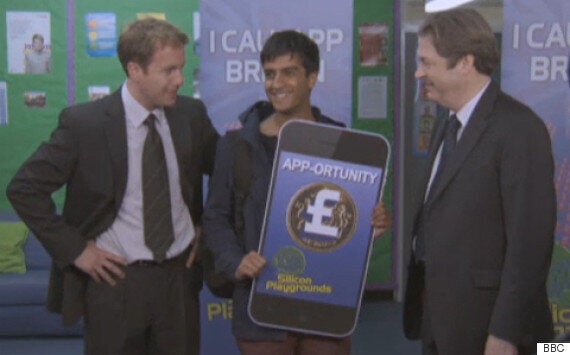 The launch of 'App Britain' in BBC sitcom 'The Thick Of IT'
McDonnell delivered details of his vision for the economy in a Jeremy Corbyn-led Britain during a speech at Imperial College, London.
He spoke of his desire to reintroduce worker participation in management as well as to promote steady levels of infrastructure investment.
The shadow chancellor said that London would be to technology what it is to financial services, and that workers in casual jobs made possible by the internet would receive greater protection in their employment under a Labour government.
Nonetheless, the headline-grabbing phrase used by Labour was mocked as being a kin to the Miliband monolith unveiled during this year's general election campaign.
And judging by reaction, the slogan has well and truly backfired.
It's also prompted a series of memes.
Further evidence that McDonnell's message appeared to be lost came from members of the media.
And perhaps unsurprisingly, the Sun newspaper's head of PR was quick to compare Labour's new strap line to Apple's UK tax record.