A military-enforced lockdown in the Belgian capital Brussels has provoked scenes reminiscent of a Hollywood disaster movie as heavily-armed troops guard the city's prestigious institutions.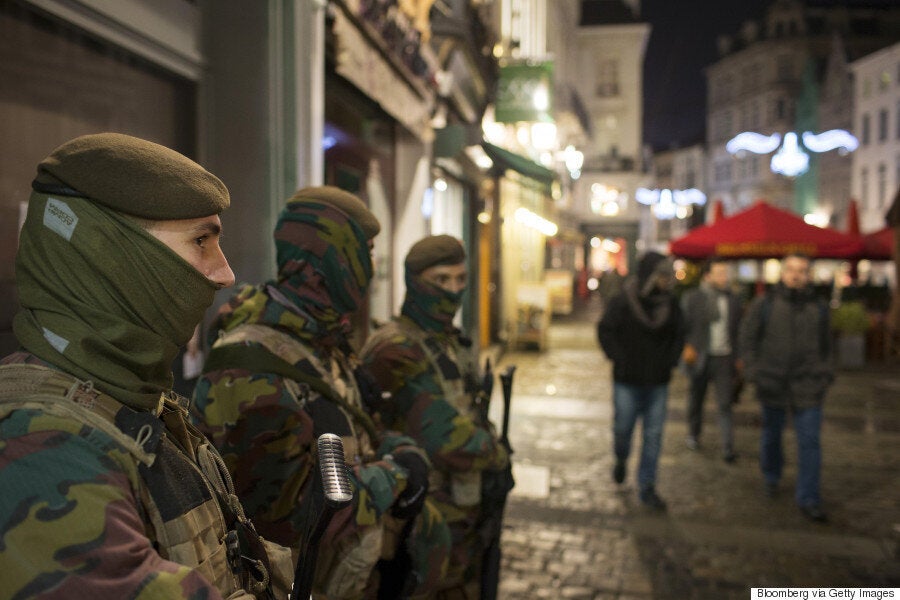 Soldiers stand guard in the city on Monday night
On Monday, Belgian police launched more raids in Brussels and beyond, detaining five more people as they continued their hunt for a fugitive suspect in the Paris attacks.
The raids began late on Sunday, capping a tense weekend that saw hundreds of troops patrolling and authorities hunting for one or more suspected extremists including Salah Abdeslam, a fugitive since being named a suspect in the Paris attacks. Between Sunday night and midday Monday, 21 people were detained.
Police fired two shots at a car that approached them as they searched a snack bar in Molenbeek, Van Der Sypt said. The vehicle escaped but was stopped later in Brussels, and a wounded person inside was arrested. It was not immediately known if the person was linked to the investigation into the Paris attacks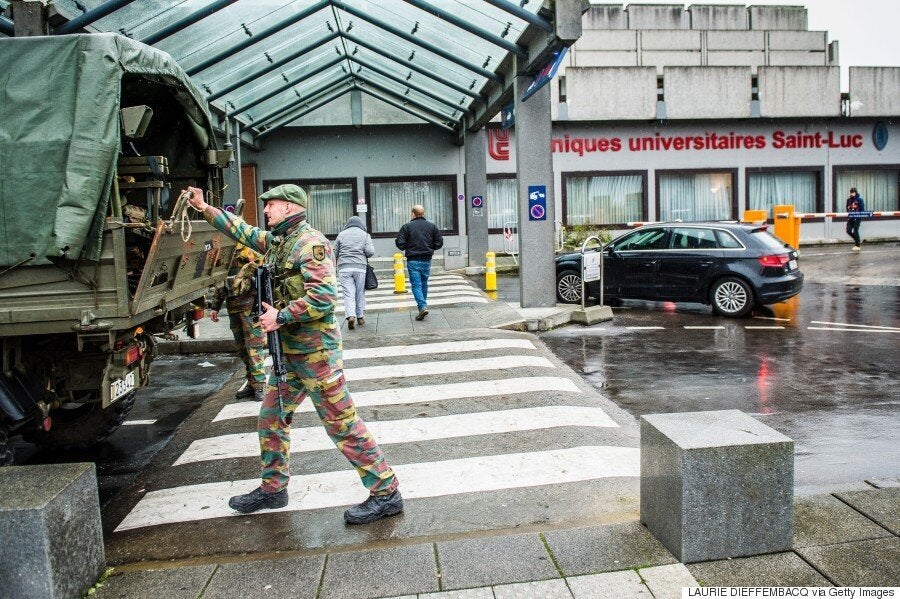 A soldier takes his position at the hospital Cliniques Universitaires Saint-Luc on Tuesday morning
Several of the Paris attackers had lived in Brussels, including Abdelhamid Abaaoud, the plot's ringleader who was killed Wednesday in a standoff with French police.
One event set to go ahead in Belgium is the Davis Cup tennis final in Ghent, about 35 miles from Brussels. Belgium host the Andy Murray-led British team in the three-day final, beginning on Friday.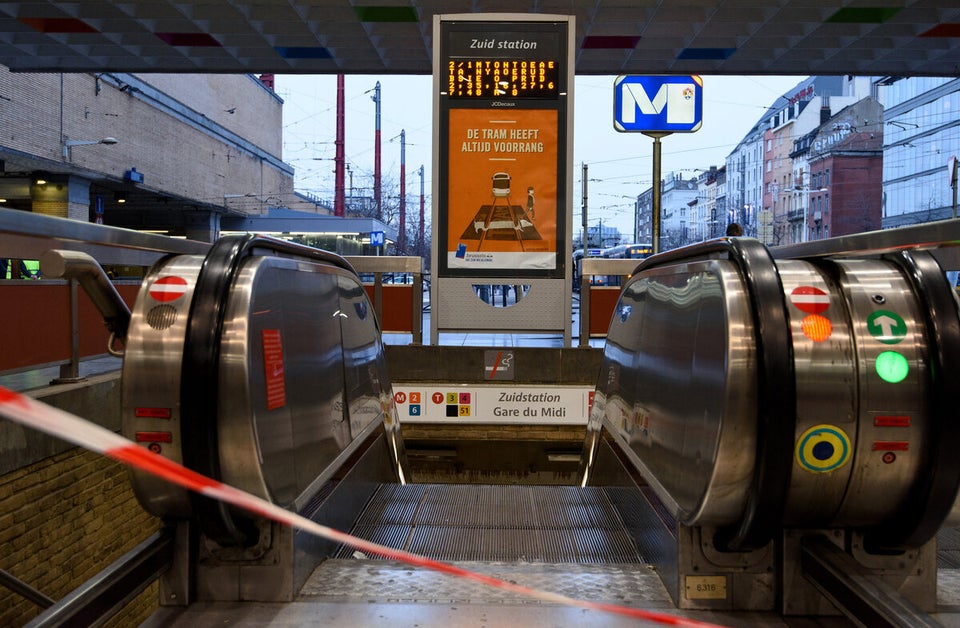 Brussels on Lockdown
Related