Health Secretary Jeremy Hunt has been accused of "political game playing" by taking so long to agree to negotiations with junior doctors over their imminent strike.
Doctors are due to stage the first day of industrial action for 24 hours on December 1, after they overwhelmingly voted in favour of striking over proposed changes to their contracts.
The Department of Health announced on Tuesday it had agreed to talks with the British Medical Association, which represents those about to strike, at ACAS conciliation services.
BMA chairman Dr Mark Porter welcomed this but added: "Junior doctors and the public, who by now will be used to Jeremy Hunt's political game playing, will not be surprised by the fact that he has waited until now to do the right thing."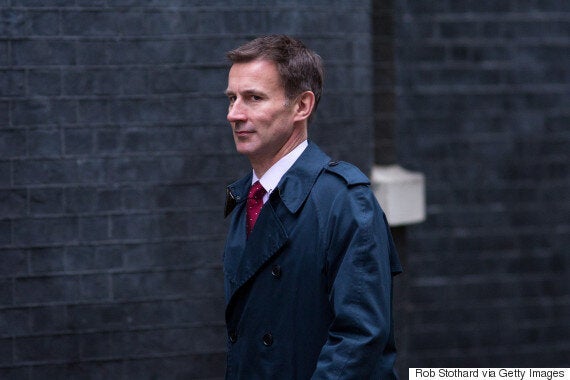 'Junior doctors and the public... will be used to Jeremy Hunt's political game playing'
Hunt wrote a negotiated solution "has been my objective from the outset", adding he was disappointed the BMA had refused an alternative offer the government put forward.
"It is clear that any talks are better than strikes," he added.
"Given we will shortly be commencing with ACAS our first negotiations in over a year, I would also urge you to think again about whether extreme strike action in the NHS' busiest period - which will at best disrupt patient care and at worst cause serious harm to patients - is appropriate or necessary.
"I believe it's time to work together to improve weekend care - as promised to the British people in our election manifesto - and avoid harming vulnerable patients by postponing your planned action and resolving our difference through talks not strikes."
In response, Dr Porter said: "It is encouraging that Jeremy Hunt has made a significant shift in accepting the BMA's offer of conciliatory talks through Acas, finally recognising the fact that trust has broken down between junior doctors and the government."
He added: "We hope to start these talks as soon as possible in order to reach a collaborative agreement for the benefit of patients and the NHS. Importantly, Jeremy Hunt must finally remove his threat of imposition in order to defer Tuesday's industrial action."
Popular in the Community