A teenager who became a 'poster girl' for the so-called Islamic State has reportedly been murdered for trying flee the terrorist group in Syria.
Samra Kesinovic, who fled her native Austria last year to join the jihadis, was killed with a hammer for trying to escape, Austrian media reported.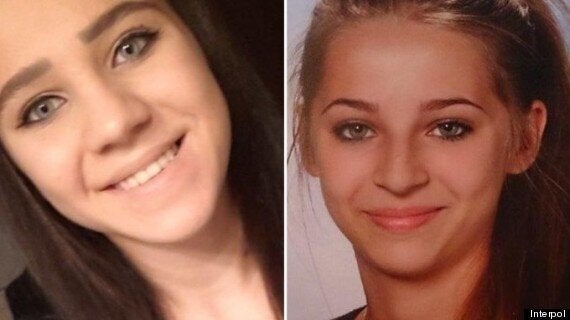 Sabina Selimovic (left) and Samra Kesinovic (right) travelled to Islamic State together
The paper quoted an unnamed "insider", a Tunisian woman who lived with her in Raqqa before returning home. She said Kesonivic was caught during her escape attempt and killed.
The Austrian foreign ministry would not comment on whether she was dead, the paper said, though it quoted government sources who said Kesinovic was recently in contact with friends and family in Vienna.
Selimovic, who would be 18 now if she is alive, fled Vienna in April, 2014 with then 15-year-old Sabina Selimovic, both of whom were Bosnian-born. They posted a message to social media saying: "Don't look for us. We serve Allah and will die for him."
Subsequently images of them with Kalashnikov rifles and surrounded by armed men were posted on social media.
In October of that year, it was reported both girls were desperate to return home, disillusioned with the group and its strict Islamic lifestyle.
They had married jihadis and fallen pregnant by them but their return was blocked due to Austrian laws on people returning from IS, which is also known as Isis or Isil.