Indonesian officials revealed on Tuesday that the crew's actions after discovering there was a rudder problem contributed to the downing of the the flight.
The findings are the result of a year-long investigation into how Air Asia Flight QZ8501 crashed as it was travelling from Surabaya to Singapore.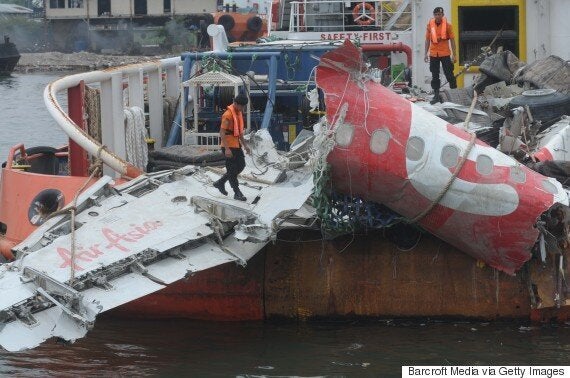 Parts of the wreckage were pulled from the sea in March
The Airbus A320-200 was 40 minutes into its two-hour flight on 28 December when contact was lost.
In the report, officials said that repeated problems with the rudder system led to the pilots disengaging the autopilot in stormy weather in a bid to fix the situation.
Officials pinpointed the fault to the plane's rudder control system, which caused it to send warning alerts to the pilots repeatedly.
The plane also had a cracked solder joint which had malfunctioned repeatedly - and 23 times the previous year.
The plane's wreckage was found days after the crash at the bottom of the Java Sea near Borneo.
So far, 106 bodies have been recovered.
Most of the passengers were Indonesian. There was also a Briton on board, as well as others from France, Singapore, Malaysia and South Korea.
The plane had two pilots, five cabin crew and 155 passengers, including 16 children and one infant.
Also on the Huffington Post UK: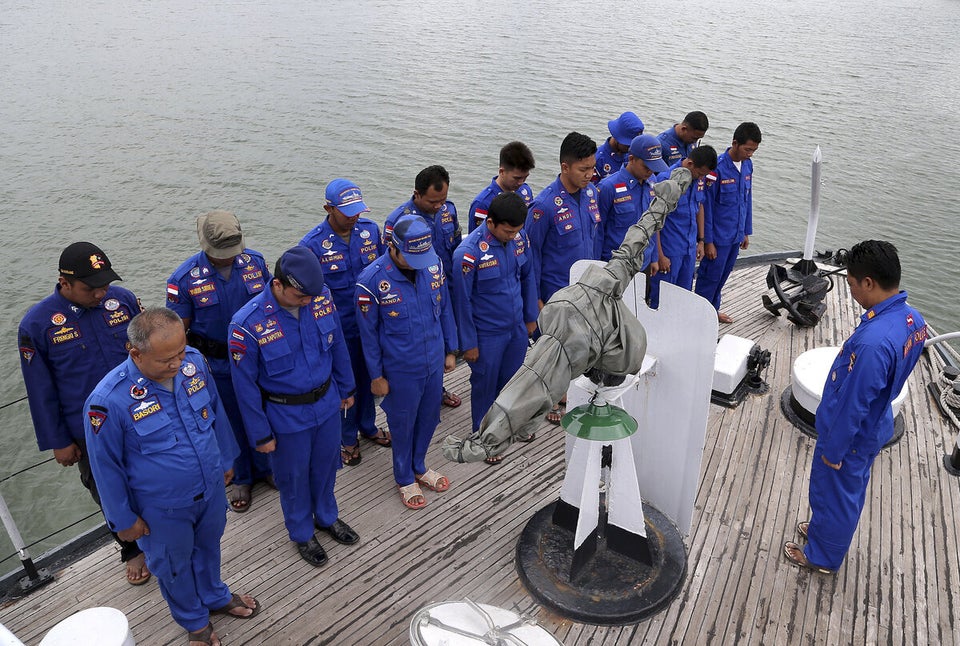 Missing AirAsia flight QZ8501