A passionate interjection during Thursday night's 'Question Time' made clear David Cameron's "terrorist sympathiser" comment has cut deep well beyond Westminster.
An audience member used her address to the panel on the programme to lambast the label given by the prime minister to those who intended to vote against the government's motion for airstrikes in Syria.
She said: "I take huge offence to being labelled a 'terrorist sympathiser' just because I have a different approach to this.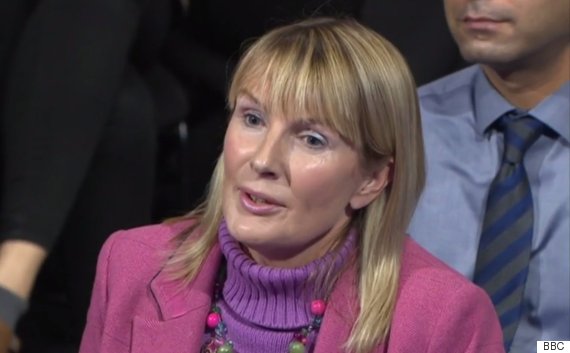 The 'terrorist sympathiser' label has resonated well outside the Westminster village
"I personally believe that we are pursuing a course of action that has no proven track record of long-term success.
"And I'm looking long-term. We're talking about going in, attacking oil tankers, whatever, I totally agree with you Diane (Abbot), that there are other actions that we should be taking.
"We should be taking a far more decisive hand with Qatar, Kuwait, Turkey, countries that are funneling money to Isis through donorship, through buying oil or whatever.
"It's an uncomfortable truth that needs to be faced.
"And simply blanket bombing Syria is not going to solve the problem."
On Wednesday at a private meeting of his party, Cameron urged Tory MPs to back airstrikes and not walk through the voting lobby with "Jeremy Corbyn and a bunch of terrorist sympathisers".
The comment was in stark contrast to the non-partisan tone he has previously attempted to strike in order to convince as many Labour MPs as possible to support RAF bombing.
The prime minister was asked 12 times to apologise for labelling his opponents in such a way, but refused.
Some 397 MPs voted for the Government motion to expand bombing raids from Iraq and 223 against, a majority of 174.
Thursday evening's 'Question Time' was held in Birmingham and included the Conservative minister Nicky Morgan, Labour's Diane Abbott, the Green Party's Caroline Lucas, campaigner Maajid Nawaz and author Jill Kirby.
SEE ALSO:

David Cameron Refuses To Apologise For Branding Anti-War MPs 'Terrorist Sympathisers'

BBC Question Time Audience Contributions Have A Habit Of Stealing The Show

6 Times Cameron Refused To Apologise For Branding Anti-War MPs 'Terrorist Sympathisers'