Jeremy Corbyn's belief that Labour's victory in the Oldham West and Royton by-election proves how "strong" the party is has been swiftly rubbished by his critics.
Corbyn said the Oldham result "shows the way (Labour) have driven the Tories back," during a victory speech which acted as a rebuttal to mounting criticism of his leadership in the wake of a disastrous two weeks.
Speaking at a rally in Oldham, he said: "This campaign shows just how strong our party is not just here in Oldham but all over the country. It shows the way we have driven the Tories back on tax credits, police cuts, on their whole austerity agenda and narrative.
Congrats @CllrJimMcMahon who has won the Oldham West & Royton by-election and increased our share of vote since May pic.twitter.com/uZgtpDfdKv

— Jeremy Corbyn MP (@jeremycorbyn) December 4, 2015
"It shows just how strong, how deep-rooted and how broad our party, the Labour Party, is for the whole of Britain."
However, Corbyn's critics refused to agree that the victory was in any way down to his leadership.
Simon Danczuk, the vocal Rochdale MP, sought to attribute the result to the hard work and reputation of Labour's candidate Jim McMahon, who has served as leader of Oldham council.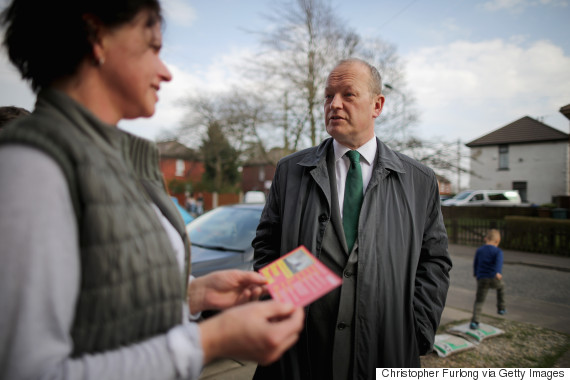 Simon Danczuk is one of Corbyn's most vocal critics
Danczuk told Sky News: "His name came up in not a very good way when I was knocking on doors, so I think it was right that he stayed away from it."
His comments echo the experiences of activists canvassing doorsteps in the constituency earlier this week.
Abby Tomlinson, the young campaigner famed for creating the 'Milifandom' Twitter craze, reported her encounters with voters over the weekend.
- the people who used to vote for us but won't do, say it's because of Corbyn "not with your leader"etc

- a lot of doors slammed in face

2/2

— Abby Tomlinson (@twcuddleston) November 28, 2015
And I know it isn't what you all want to hear, but I haven't met anyone there who didn't before but is now voting labour just because of JC

— Abby Tomlinson (@twcuddleston) November 28, 2015
Meanwhile Adam Fleming, a reporter for the BBC's 'Daily Politics', said that he found that while Ukip had attempted to make the poll a "referendum on Jeremy Corbyn," voters had turned out in numbers to support Labour.
It was, however, "not hard to find Labour supports who were unconvinced by Jeremy Corbyn," he said.
A ringing endorsement for @jeremycorbyn's leadership? @adamfleming on the Oldham West result #bbdp https://t.co/rGeolrd7hf

— DailySunday Politics (@daily_politics) December 4, 2015
Nigel Farage's party failed to make widely-predicted advances in the poll, allowing McMahon to hold the seat vacated by the late Michael Meacher who died suddenly last month.
McMahon polled 17,209 votes, with Ukip's John Bickley trailing in second on 6,487, providing a majority of 10,722, providing Labour a seven point higher share of the vote than in May.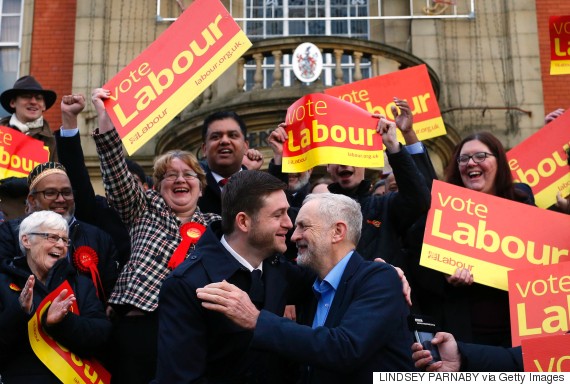 Jeremy Corbyn spoke at a rally in Oldham on Friday
Labour has been beset with claims that MPs have faced the threat of deselection as a result of their voting on whether to increase Britain's military intervention in Syria.
The Metropolitan Police said on Thursday it was "assessing" threats made to several MPs online.