A donkey who was saved from floods in Ireland on Sunday "smiled" for his rescuers after being pulled to safety.
The stranded animal - who has since been named Mike - was found alone and in desperate need of help as water levels rose in Killorglin.
Mike Fleming, from the local rowing club, agreed to help AHAR and sent a boat out onto the water to help the stranded animal.
When the donkey was found, the team from AHAR placed a lifebuoy round the animal's neck and pulled him to higher ground.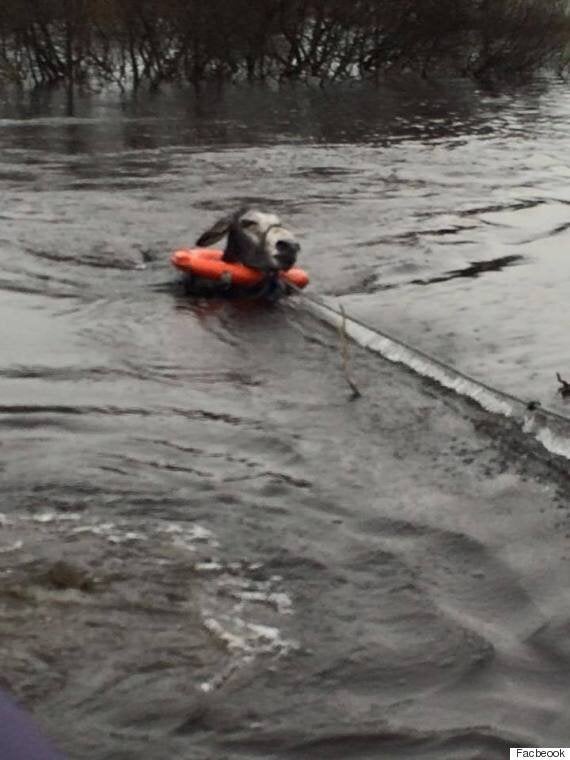 A lifebuoy was placed around the donkey's neck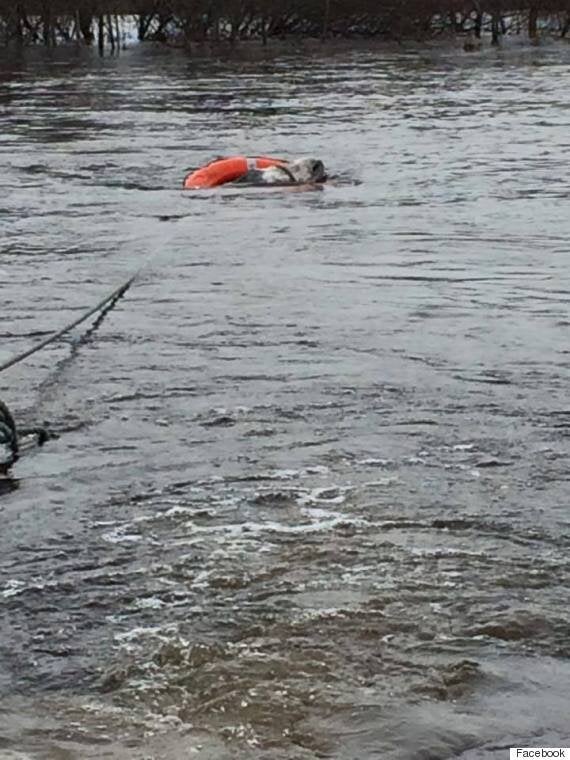 Animal Heaven Animal Rescue pulled 'Mike' the stranded donkey to safety
When the animal was back on dry land, he can be seen giving his rescuers a smile.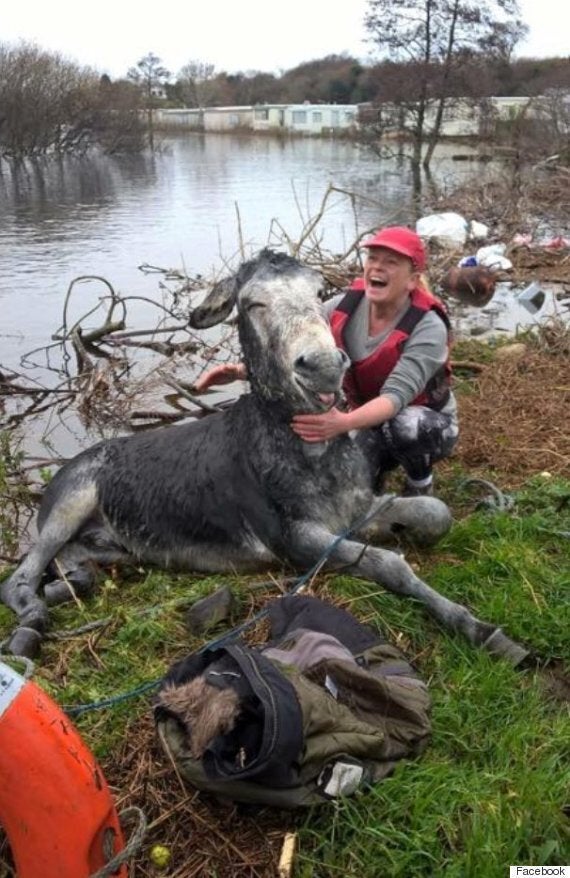 'Smiling' Mike back on dry land
AHAR posted on Facebook: "Never say something cant be done just do it. Declan and Mike were beyond brave. So many people told me don't do it. It cant be done .
"You can't swim, you'll get killed. These two men just said ok girl lets give it a go. I love you both for what you did today. My hero's xx"
Mike is now recovering on dry land. The group posted on Facebook: "Mike would like to say hello to all his fans and say thank you very much for all your lovely comments wishing him well.
"He is feeling much better.
"His wish would be for all stranded animals to be saved, just like him and wish all the search and rescue teams out there as we speak battling this storm the best of luck and to hope they keep safe."
The RSPCA said that they have deployed four flood rescue teams of specially trained officers to help rescue animals and people during Storm Desmond.
Cats, dogs, rabbits and even chickens have all been rescued, mainly from residential properties across the north of England, where their owners were forced to evacuate the rising flood waters.
As well as helping animals, the RSPCA's flood teams have also been assisting other emergency services and have so far rescued 36 people.
Inspector Ben Strangwood, who has coordinated the RSPCA's flood response, said: "It has been a huge challenge as the flooding is so widespread across a large geographical area.
"Although the water levels are receding in some areas, elsewhere the water levels are expected to remain quite high which is leaving many roads inaccessible. It is extremely difficult to get around to where we need to be.
"We have received a lot of calls, mainly to help people who have had to leave their animals when they have evacuated their homes. However, we have also had to contend with extremely dangerous conditions and fast flowing water."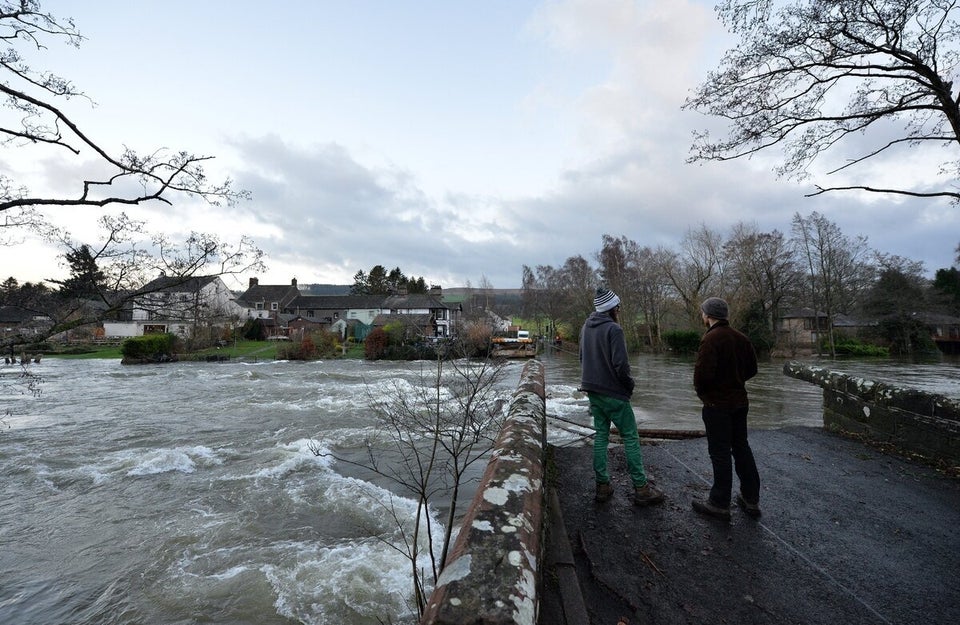 Flooding Chaos Across Northern England
Popular in the Community