Tyson Fury's controversial comments about homosexuality are being investigated by police, following a complaint they received from a member of the public.
The contentious contender for this year's Sports Personality Of The Year award received scrutiny for repeatedly opining on same-sex love, comparing it to paedophilia and adding that the legalising of both would herald an apoloclypse.
Greater Manchester Police (GMP) confirmed on Tuesday that they were investigating allegations of a hate crime having been committed following the boxer's remarks made on the BBC's Victoria Derbyshire programme.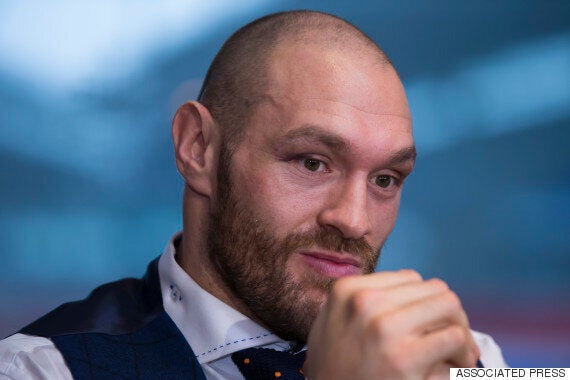 A spokeswoman for GMP said: "At 10:30am this morning we received a report of a hate crime following comments made about homosexuality on the Victoria Derbyshire programme.
"As with all allegations of hate crime we are taking the matter extremely seriously and will be attending the victim's address to take a statement in due course."
The 27-year-old boxer has rarely been out of the public eye in recent weeks, after being controversially shortlisted for the top BBC sports award.
Fury's nomination prompted an online petition calling for him to be removed from the shortlist -- which has attracted more than 100,000 signatures so far.
An even MP amonished him, writing in a letter to the BBC: "Tyson Fury's comments are unacceptable and his nomination for Sports Personality of the Year endorses him as a role model.
The SNP's John Nicolson continued: "All across the country, people - both gay and straight- will be watching the awards.
"Tyson Fury's nomination will send out the clearest of signals – that extreme bigotry is not a disqualification for one of the UK's highest sporting honours. This cannot be right."
Popular in the Community