Jeremy Corbyn has comforted a visibly distraught resident of a town ravaged in the Cumbrian floods by singing Happy Birthday to her.
The Labour leader was captured on video singing the song while on a walkabout in Cockermouth, which was devastated by rising waters brought about by Storm Desmond last weekend.
Liz Fitton was celebrating her 65th birthday when she encountered Corbyn. She breaks down in tears during the encounter before thanking him for his gesture.
She told him: "I'm a great supporter of you. Thank you so much for coming here."
Corbyn asked whether she was off for champagne to celebrate, she said: "Maybe tonight."
"I saw Jeremy here today and I said 'I'd like to have a hug from you please because it's my birthday', and he gave me a big hug.
"Then I told him I'm 65 today and he said 'Shall we all sing Liz 'Happy Birthday'?' and we did – it was his suggestion!"
Corbyn had earlier spoken of his efforts to bring relief to those affected by the floods.
Shadow Chancellor John McDonnell tweeted to highlight Corbyn's encounter. "Jeremy being Jeremy again," he wrote.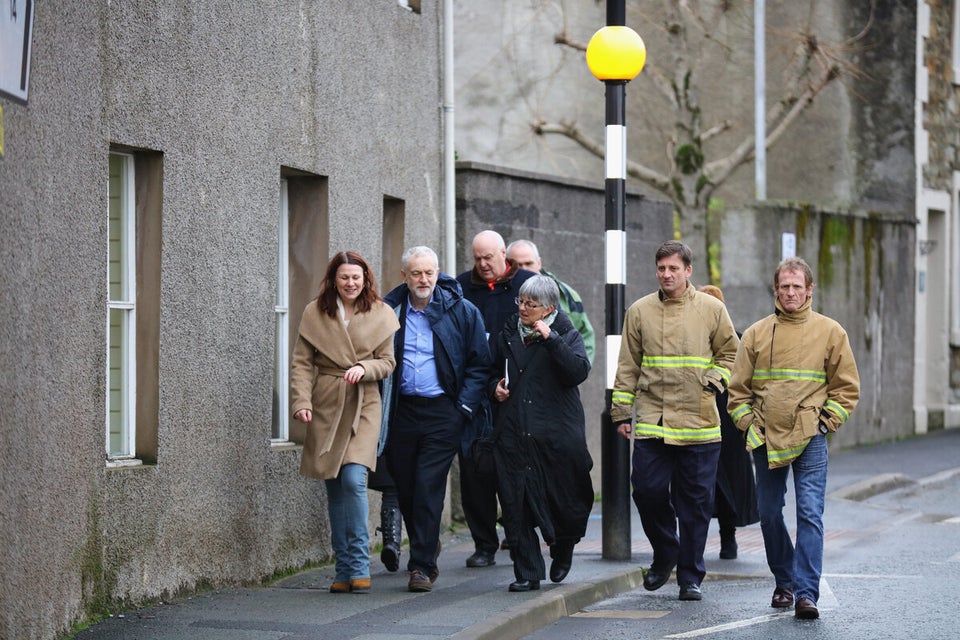 Jeremy Corbyn Visits Cumbria Floods
Popular in the Community