This is the incredible moment a drone came crashing down during a World Cup slalom ski race.
The device rapidly tumbled down the slope nearly colliding with skiier Marcel Hirscher, who was competing in the race.
It was carrying a TV camera used to film the competition when it suddenly lost contact with the operator and fell from the sky.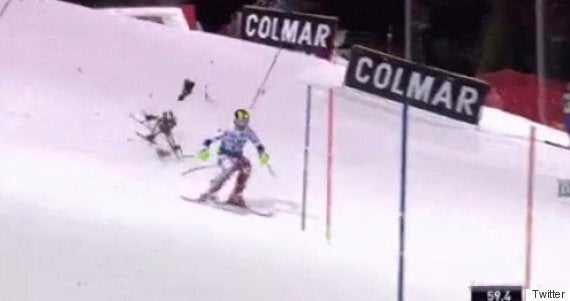 The drone fell to the slope
The incident was caught on live television and can be watched above - reliving the moment that the device missed Hirscher by only inches.
In a statement by Hirscher, he said, "This is horrible, this can never happen again. This can be a serious injury."