David Cameron has stepped up his attempts to negotiate an improved EU deal by asking Angela Merkel to help him to keep Britain in the European Union.
The British prime minister appealed to the German chancellor after dinner at a conference of the Christian Social Union party in Bavaria on Wednesday.
European leaders are to meet in February, with Cameron hoping to secure a renegotiated deal at the summit.
However, EU chiefs have so far showed little appetite for budging on Cameron's main sticking point, his demand for a four-year ban on migrants to Britain getting in-work benefits.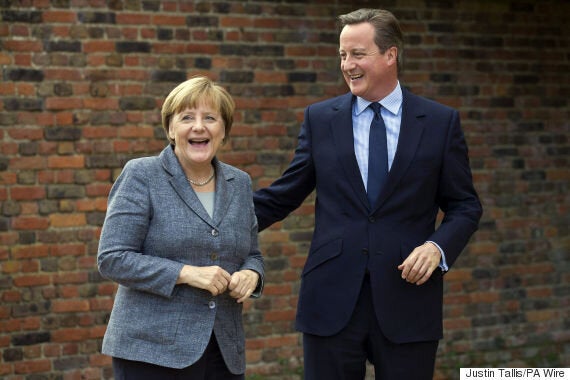 David Cameron and Angela Merkel in October last year
"But these changes will benefit the EU too, and Germany can help deliver them," he wrote. "The problems in the EU that we are trying to fix are problems for Germany and other European partners too."
The PM said that he wanted to "sweep away the excessive bureaucracy and the barriers to trade that undermine growth," move power from "Brussels to the Bundestag, the House of Commons and other national parliaments" and to "stop people taking out from a welfare system without contributing to it first."
"Because like Germany, Britain believes in the principle of free movement of workers," he wrote. "But that should not mean the current freedom to claim all benefits from day one and that's why I've proposed restricting this for the first four years."
"Securing these changes will mean we can continue our EU partnership into the future," he concluded.
Cameron is due to travel to Budapest on Thursday for discussions with his Hungarian counterpart Viktor Orban.