WARNING: THIS ARTICLE CONTAINS PICTURES OF NUDITY
Milo Moire, a Swiss performance artist, held a sign that read: "Respect us! We are no fair game even when we are naked!!!"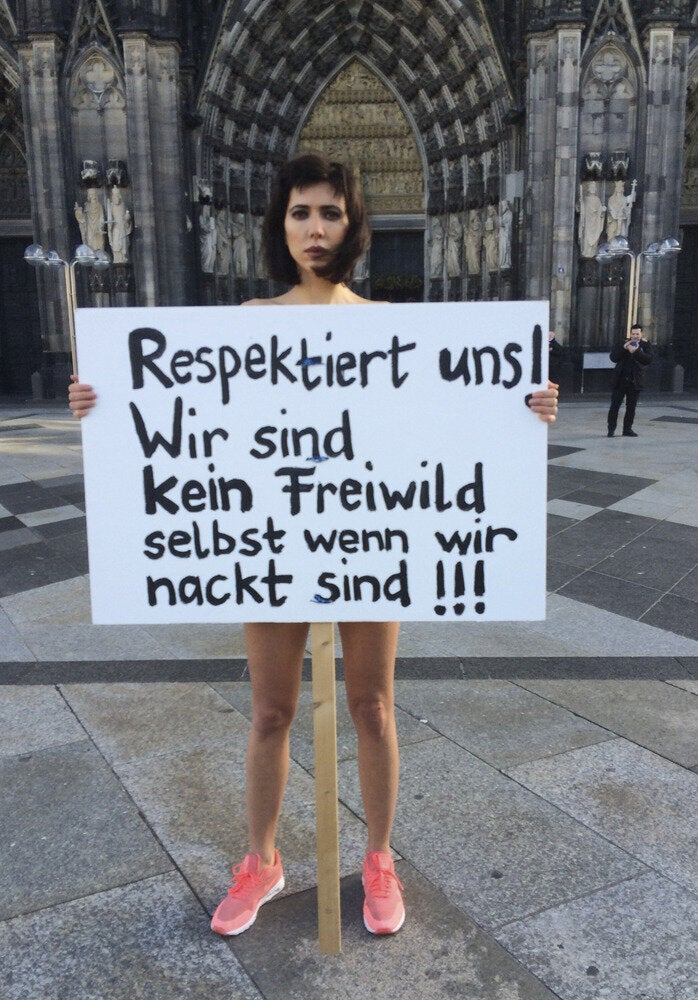 Cologne sexual assault protest
The organised attacks are said to have happened when about 1,000 men - described as coming from "the Arab or North African region" - split into gangs after being dispersed by officers for throwing fireworks into the crowd of revellers.
Thirty-one suspects, including 18 asylum seekers, are under investigation over the offences, Germany's interior ministry said.
Speaking on Tuesday, Henriette Reker instructed women on how they could protect themselves, suggesting they stay in groups, not be separated, always try and keep their distance and always stay an arms length away from strangers.
She said: "There's always the possibility of keeping a certain distance of more than an arm's length – that is to say to make sure yourself you don't look to be too close to people who are not known to you, and to whom you don't have a trusting relationship," she said.
She also advised women to not be in a celebratory mood.
Popular in the Community