Brian Eno has opened up about the poignant last email he received from David Bowie.
READ MORE:
The music producer - who worked with Bowie on what became known as the 'Berlin trilogy' of albums, spawning hits like 'Heroes', 'Sound And Vision' and 'Boys Keep Swinging' - kept in contact with David throughout their careers, and reveals he received a message from the late star just last week.
Speaking with fondness about their friendship, Brian recalled to the BBC: "David's death came as a complete surprise, as did nearly everything else about him. I feel a huge gap now.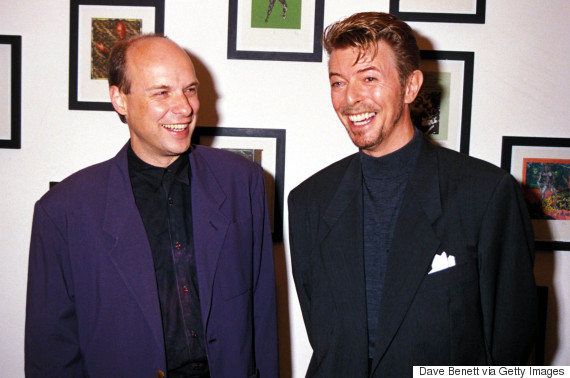 Brian Eno and David Bowie in 1991
"We knew each other for over 40 years, in a friendship that was always tinged by echoes of Pete and Dud. Over the last few years - with him living in New York and me in London - our connection was by email. We signed off with invented names: some of his were Mr Showbiz, Milton Keynes, Rhoda Borrocks and the Duke of Ear."
He went on to describe their final correspondence, adding: "I received an email from him seven days ago.
"It was as funny as always, and as surreal, looping through word games and allusions and all the usual stuff we did. It ended with this sentence: 'Thank you for our good times, brian. they will never rot'. And it was signed 'Dawn'.
"I realise now he was saying goodbye."
David died on Sunday, at the age of 69, following a secret 18-month battle with cancer.
In the days before his death, he released his 25th album, 'Blackstar', which looks set to top the UK album chart on Friday.
The album was preceded by the poignant music video for the single, 'Lazarus', which shows David lying in a hospital bed, while singing lyrics about being "in heaven" and "free".
LIKE US ON FACEBOOK | FOLLOW US ON TWITTER