A junior doctor dramatically left the picket line during Tuesday's strike to help a man who collapsed in the street in Southampton.
The doctor, who asked not to be named, was pictured working alongside paramedics as shoppers passed by in the busy city centre.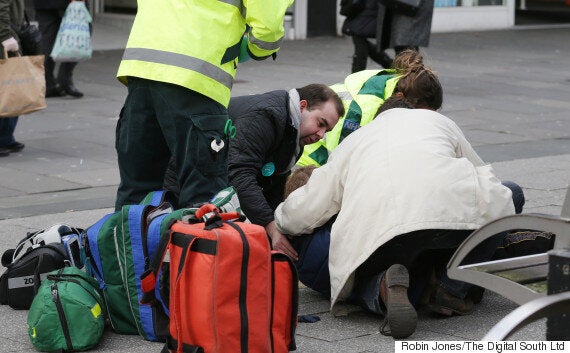 The unnamed doctor helps the collapsed man in Southampton city centre
The medic, who is believed to be an employee at Bournemouth Hospital, joined thousands of junior doctors in the walkout yesterday in opposition to Health Secretary Jeremy Hunt's plans to alter their working hours and conditions.
Bournemouth Hospital tweeted in support of the doctor's actions.
The hospital said: "So proud our junior doctor stepped out of the picket line today to help a man collapsed on the street."
The doctor then returned to the picket line after the man, who is not thought to be in a serious condition, was taken to hospital by paramedics.
Junior doctors from Southampton, Bournemouth and Winchester met in a 'Wessex-wide' demonstration in Southampton yesterday.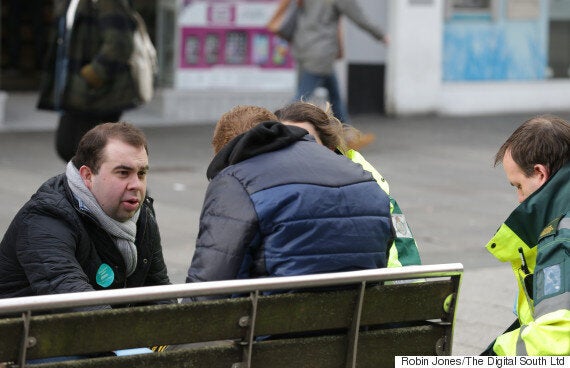 The doctor left the picket line temporarily to assist paramedics
A number of teams decided to carry on teaching their skills as health workers, with more than 20 junior doctors attending a children's playgroup in Manchester on Tuesday morning.
The group was so popular that the nursery was forced to close its doors after attendee numbers maxed out.
The session saw about 70 children and their parents sat in small groups learning CPR, performed on mannequins with instruction from the striking staff.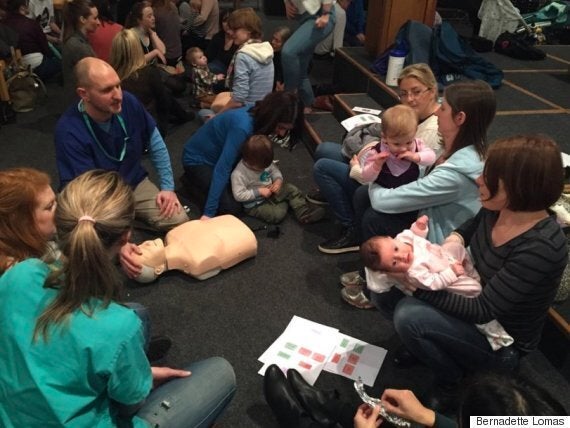 One junior doctor teaches CPR to a group of new parents
The organiser of the initiative, Bernadette Lomas, said she wanted to raise awareness of Tuesday's walkout while giving people more confidence to take steps that could help save others' lives.
She told the Huffington Post UK: "We wanted to inject a bit of positivity into what is an incredibly sad day for junior doctors and the NHS and show that we're more than happy and willing to go the extra mile - to go out and help the community as best we can."
There are more than 55,000 junior doctors in England - a position covering people who have just graduated from medical school through to those with more than a decade of experience.
They represent a third of the medical workforce, and just over 37,000 are members of the BMA, which called the strike.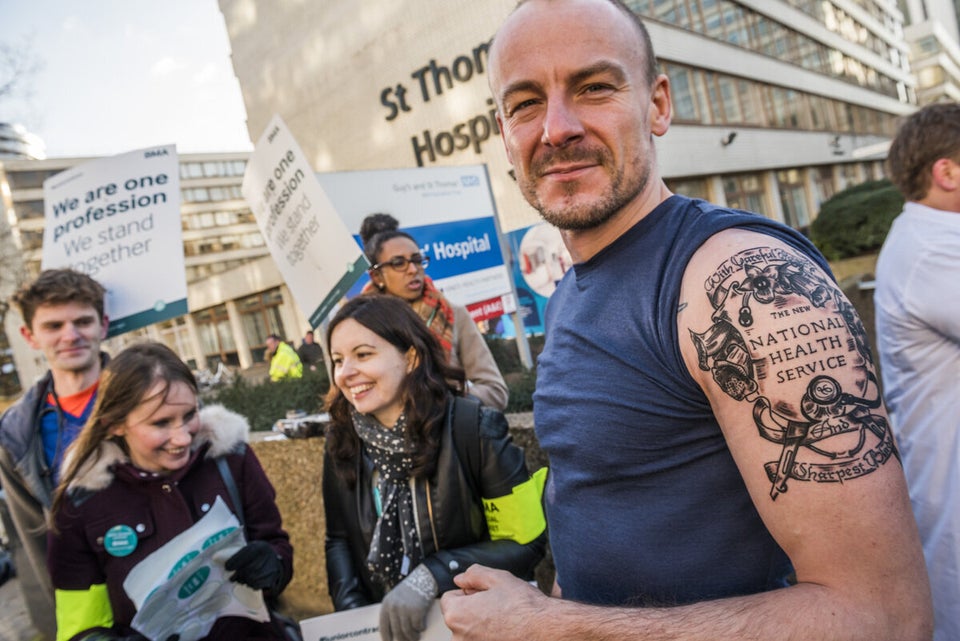 Junior Doctors Strike