Parliament is set to hear calls for England to drop God Save The Queen at sporting events in favour of its own national anthem.
MP Toby Perkins wants legislation to enable England teams to be greeted by their own anthem in the same way as Scotland and Wales, the Press Association reported.
The Labour backbencher will present his case on the floor of the Commons through a procedure known as a Ten Minute Rule motion. One other MP may speak against the motion.
The issues surrounding the national anthem were brought into the limelight in 2015 when Jeremy Corbyn refused to join in while at a service to commemorate the Battle of Britain.
But there have been variety of other controversies surrounding the singing of national anthems - particularly on the sports field.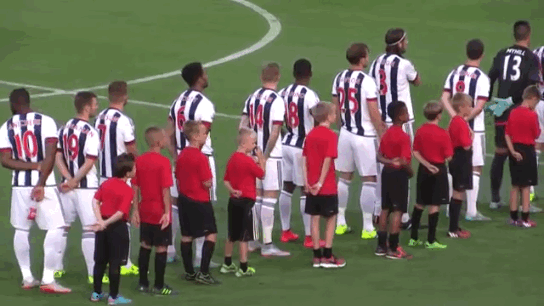 National Anthem Controversies (LIST)
Perkins said he believed England teams and individuals representing their country should have an anthem which reflected their own specific national identity rather than the whole United Kingdom.
While God Save The Queen was the anthem of Great Britain and Northern Ireland, in some sporting events the constituent countries of the UK play as individual nations.
"I was at the England Wales game at the Rugby World Cup and I was struck that the Welsh were singing the Welsh national anthem while the English were singing the British national anthem," he said.
"We will be playing Wales this summer in the (football) European Championship. I think it is time to have a conversation to see what people think."
Perkins said his motion had already generated a "huge level of interest" and that he would now like to see the Government launch a consultation to find out what the public think.
He said that many England fans now took the flag of Saint George to matches where in the past they would have taken the Union Jack.
While his own choice for an English national anthem would be Jerusalem, he said that other options could include Land Of Hope And Glory and There'll Always Be An England.
He acknowledged however that many people would like to retain God Save The Queen.