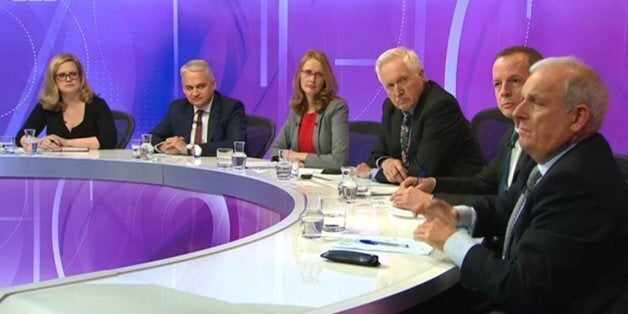 Thousands joined the programme's hashtag to highlight the "right-wing" views of guests on the programme, which included former Sun editor Kelvin McKenzie, Times columnist Camilla Long, Tory Minister Nick Boles, and Ukip's Patrick O'Flynn.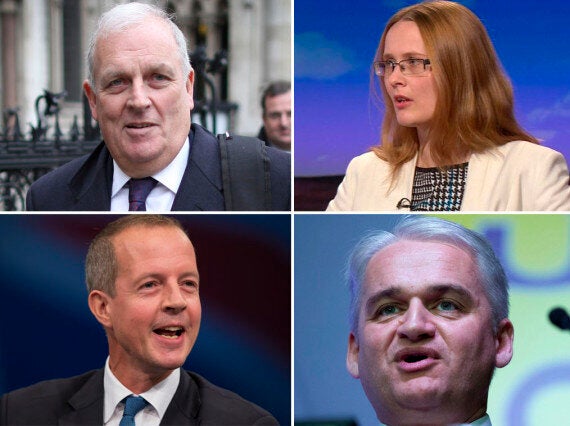 Thursday night's panel has drawn the ire of left-wing Labour supporters
Wirral South Labour MP Alison McGovern also lent her voice to the criticism, advising her followers to complain directly to the BBC.
She used the #jft96 hashtag to highlight The Sun's coverage of the Hillsborough stadium disaster in which 96 Liverpool fans died.
Like McGovern, many were motivated by McKenzie's leadership of The Sun following Hillsborough, which saw the tabloid's coverage of the disaster blame fans.
Meanwhile, other commentators lamented the panels lack of ethnic diversity.
However, those criticising the programme for political bias perhaps have short memories.
In fact, an analysis by the New Statesman last year found that, at least on a party-by-party basis, that claims of bias didn't really stack up, concluding there was a "slight, slight tilt to the right is barely worth talking about."
The BBC told HuffPost UK: "Question Time hears from a range of voices and usually consists of one senior politician from both the Labour and Conservative party, as well as representatives from other political parties.
"The rest of the panel is made of political commentators, journalists, and other public figures that add a different perspective and represent a range of viewpoints across the series."