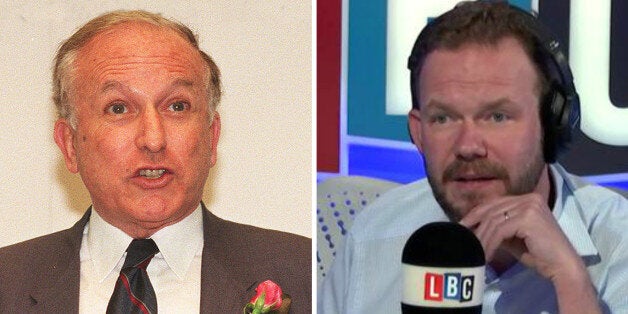 A radio phone-in caller has alleged he was nearly sacked for refusing to check-in Lord Janner, as the peer would not give the name of a '15 or 16-year-old boy' he was with.
Hotel worker Mark, who claimed he worked at a high-end London establishment in the late 1980s, recalled Janner threatening him with the sack for not allowing him and a child into the hotel's swimming pool.
Infuriated at the move, Janner allegedly retorted: "Do you know who I am? I am QC Janner and I will get you fired if you do this to me."
After the incident, Mark told LBC's James O'Brien he was pulled into the hotel manager's office and castigated for his actions.
"Next time you don't say anything - you let him do what he wants, he's a very important man," the front-desk worker claims he was told.
Speaking of the 30-year-old experience, Mark told O'Brien: "This is why his name never went away for the rest of my life, and I will not look away now, now that I know he died."
"The victims are going to be short-changed."
He had been accused of abusing children, facing 22 counts of sex offences that allegedly occurred in the 1960s, 70s and 80s.
The 87-year-old was due to a face a "trial of the facts", where a jury would have decided whether the claims were true, without holding him criminally responsible because an onset of dementia left him unfit to stand trial.
His death last December meant the law would not allow for proceedings against him, Prosecutor Richard Whittam QC said.
Listen to the full allegation below...