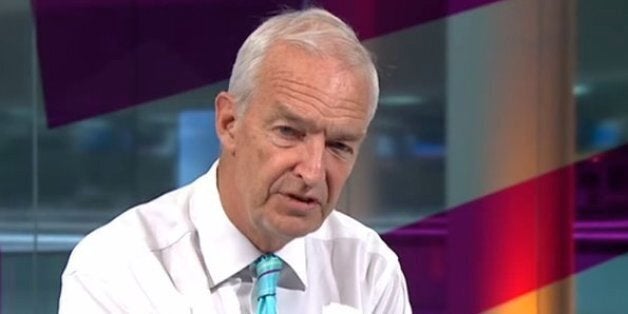 Jon Snow has been forced to apologise after being pilloried with criticism from Channel 4 viewers for making a joke about Alan Rickman.
"No I didn't," Wilson replied.
Snow issued a quick quip, referencing Wilson's most famous character's catchphrase from the show 'One Foot In The Grave', replying with a chuckle: "So it wasn't a case of 'I don't believe it'?"
The joke prompted much scorn from social media users, with one commenter posting: "Appalling lack of taste displayed by Jon Snow. I think a lot of people will find this hard to take, or forget."
On Saturday Snow apologised for making the comment. He wrote on Twitter: "I apologise unreservedly - it was a mistake in the heat of a sad moment," he admitted.
He was praised for the climbdown, including by fellow media presenter James O'Brien, who said it proved Snow was "a class act".
Others quickly followed suit.
Hundreds of people scorned Watson, a UN ambassador for gender equality, noting the meme posted in remembrance was simply "furthering her own political agenda".
Popular in the Community