The Most Outrageous Dresses In National Television Awards History
The 'EastEnders' actor, who plays Mick Carter in the BBC soap, was chosen for the award by the public for the second year in a row, and shared his excitement after collecting his gong from co-stars Jessie Wallace and Shane Ritchie.
After collecting his award, he joked: "Oh, 'EastEnders'! I'm so honoured, listen, to be part of such a sublime, depressing programme as 'EastEnders'. It's a beautiful thing, I thank every single one of ya."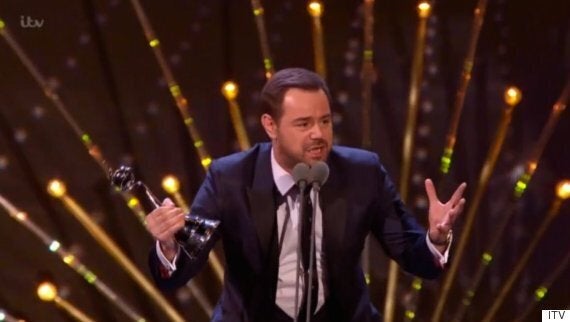 Discussing his fellow nominees, he added: "Ali King, I've known you for such a long time. Great actress. You don't wanna come up here, you'd rather have it brought to you. Michael Parr, I don't know you that well… and Raki!
"I hold my hands up Rak, you're better. What you've done is beautiful. It's a huge subject you've had to deal with, and you've done a beautiful thing. You've got a great career ahead of you."
As the cherry on top, he then spoke directly to his fiancée, Joanne Mas, in the audience, saying: "My Juanita… she's giving me daggers for some reason, I dunno what I've done. I wanna thank my mum and dad for having a roll about in 1977 and conceiving me. Thank you very much, have a wonderful evening, thank you."
Dermot O'Leary then summed up what pretty much of all of us were thinking, remarking: "Oh man. He started early…"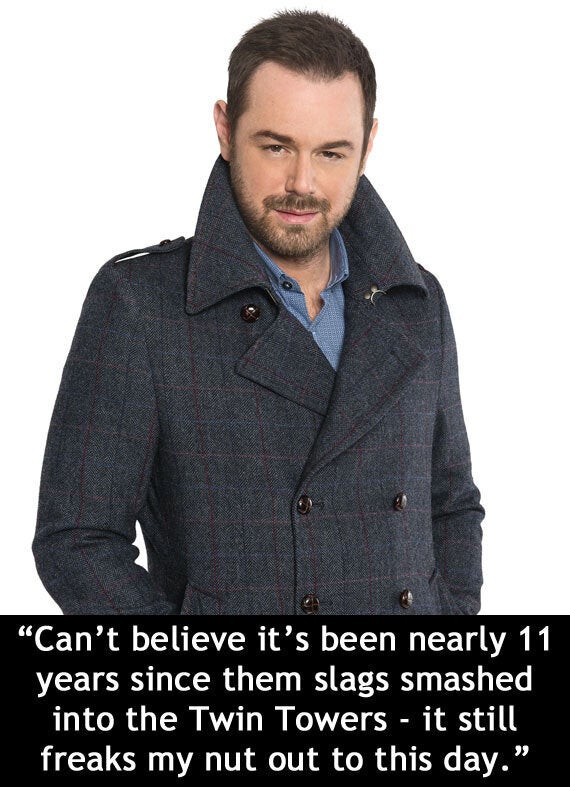 Danny Dyer's Words Of Wisdom
Related