The BBC said that Lucy Allan, Conservative MP for Telford, Shropshire, was scheduled to appear on an upcoming Sunday Politics programme, but pulled out at the last minute after learning she would not be able to influence the line of questioning.
Rather than acquiesce to Allan's demands, the BBC tweeted the development and wrote a short news story on its website.
But Allan denied the accusation that she asked to veto any questions, writing on Twitter that "this is getting pretty nasty".
The Tory MP said that the broadcaster was "clearly misinformed", adding that she has written evidence to prove it.
In December, Allan used her Facebook page to post an example of "hateful" communication her office received on a regular basis.
She later told the BBC: "I posted actual comments made to me on the same day, although not in the same email. Comments were added to the post as they came in.
"I posted them to show examples of the type of unacceptable online abuse that comes in most days and that most people tolerate silently."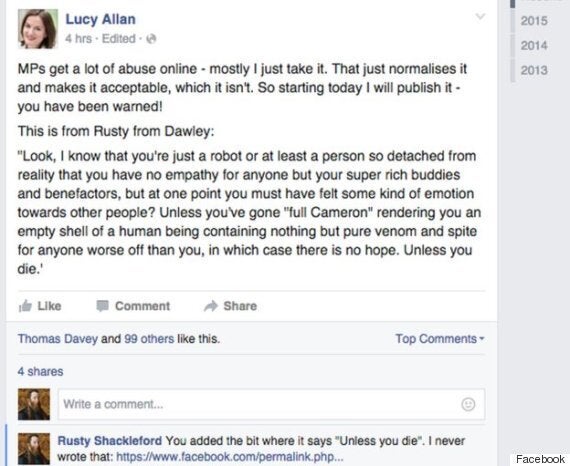 A screenshot of the death threat, since deleted on Allan's Facebook page
Later that month, it was revealed that Allan had left aggressive messages on the voicemail of a member of her parliamentary office staff who was off sick.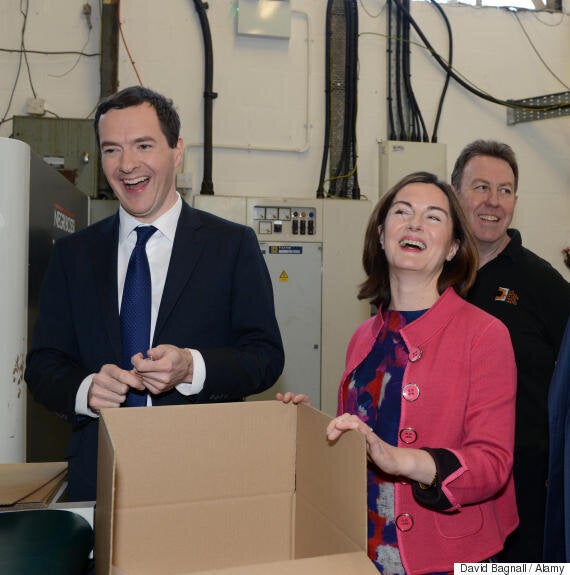 Lucy Allan at an event with George Osborne
HuffPost UK has contacted the Conservative Party and the BBC for comment, but they are yet to reply.
Popular in the Community