People under 35 are more likely to put their trust in estate agents and government ministers than older people, according to research which reveals surprising levels of faith in figures who have been accused of "ripping them off".
Despite rising rents, fears over extortionate letting fees and the government scrapping student maintenance grants, a poll reveals people in Generation Y - born between the early 1980s and early 2000s - are "significantly" more likely to trust groups seen by some as causing them to "never have it so bad".
The poll from Ipsos Mori has ranked Britain's most-trusted professions, with doctors ranked the most trusted, followed by teachers, judges and scientists. Politicians were the group most people didn't trust to tell the truth overall, while journalists and bankers also fared badly.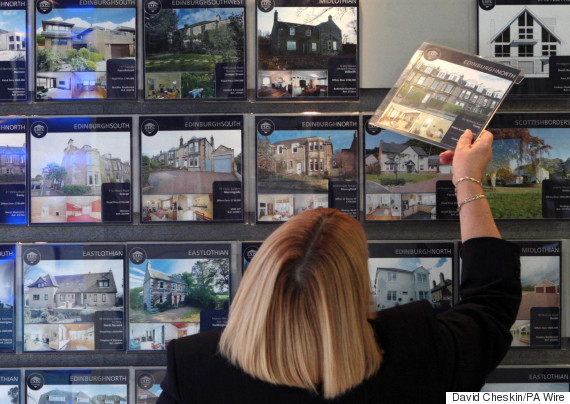 Estate agents have been blamed for the "rip-off" letting fees which Citizens Advice said should be banned to protect private renters - most of whom are young people.
The country's housing crisis has hit the young hardest, with concerns over 'rogue' landlords and rising homelessness. More than a third of England's 14.3 million homeowners are now aged 65 and over and young people have been "frozen off" the property ladder.
Government ministers, also more trusted by young people, announced in 2015 that student maintenance grants will be replaced with loans and universities can raise their fees if they demonstrate "excellent teaching".
And Generation Y also trusts business leaders more than older peers do, despite a youth unemployment rate of around 14% and the fact that top companies in some sectors still run on unpaid internships causes frustration with business leaders.
Here are the 24 professions, from most-trusted to least:
Young people are also far less likely to trust the "ordinary man or woman in the street" than older generations. Only 56% trust the average person to tell the truth, a far lower proportion than the 68% figure for Generation X - people born between the early 1960s and early 1980s.
The findings could also make interesting reading for health minister Jeremy Hunt as his dispute with junior doctors over a proposed new contract continues. The most trusted professionals were doctors, while politicians are the group Brits trust least to tell truth.
Doctors have accused Hunt of lying about the number of stroke deaths, while Hunt has said the doctor's union has mislead them by "misrepresenting" the government's position.
Nearly nine in ten people (89%) of people said they trust doctors to tell the truth, while just one in five (21%) trust politicians to do the same.
SEE ALSO:
View the full poll results: