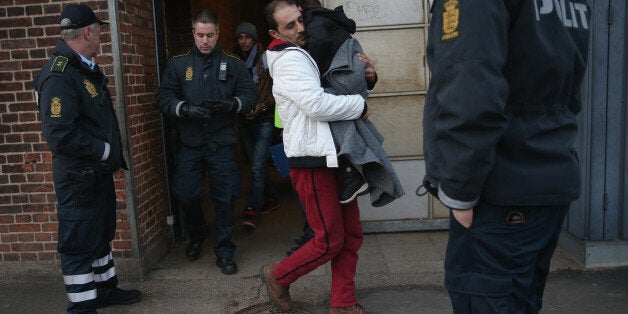 Danish MPs have passed a law that will allow the confiscation of refugees' valuables to help pay for their stay.
The controversial legislation also delays some families being reunified for up to 3 years but has been condemned by the United Nations and other human rights organisations.
It follows similar moves by politicians in Switzerland and southern Germany, meaning police will have licence to search asylum-seekers on arrival in the country with the power to confiscate any non-essential items worth more than 10,000 Danish kroner (around £1,000) so long as they have no sentimental value.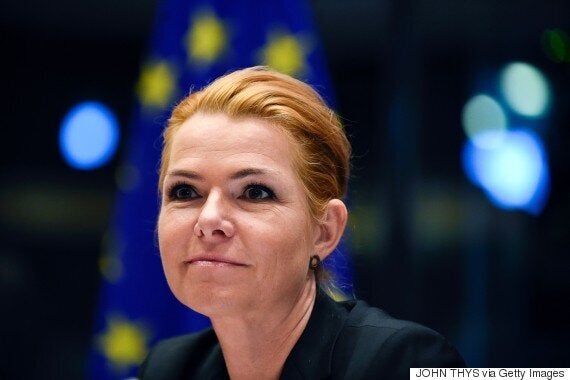 Denmark's Minister of Immigration and Integration, Inger Stojberg
After more than three hours debate, the minority Liberal Party government's bill was adopted in a landslide 81-27 vote, opposition Social Democrats and the anti-immigration Danish People's Party lending their support to see it easily through.
Amendments were made, including raising the value of items the asylum-seekers can keep up from 3,000 kroner (£300). That brings it in line with welfare rules for Danes, who must sell assets worth more than 10,000 kroner before they can receive social benefits.
The money raised from refugees' personal possessions will go to cover the cost of their treatment by the state, mimicking how native welfare claimants contribute to their own benefits.
But Tuesday's decision has been criticised by Amnesty International and ex-secretary general of the UN Kofi Annan.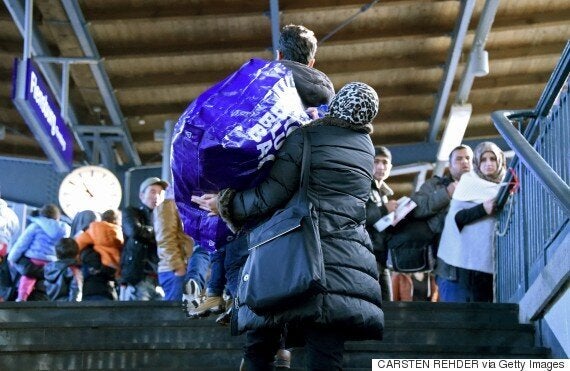 Migrants wait for a train to Copenhagen, Denmark
Amnesty described it as a "mean-spirited vote" that spelt "a sad day for Denmark". It called on EU leaders to "respect refugees' humanity and dignity".
Annan, a Ghanian diplomat who previously worked as the Arab League's Syria envoy, wrote on Tuesday that he was "worried" about the new law.
"The failure of the European Union to agree to a common migration policy is leading to a race to the bottom by member states.
"Attempting to push problems to ones neighbours is not a sustainable strategy...
"I fear to think what the next national response will be.
Commentators also piled in to scorn policy-makers for seeing the bill through parliament, one describing it as a "national shame".