In a world where violence, fear and insecurity dominate the news, one constant remains.
Amid the most challenging of situations, people still manage to fall in love.
"I think we can become very cynical," says Arabella Russell, a counsellor for Relate. "When we hear 'Love conquers all' we can easily look at all the examples suggesting it doesn't. But actually the strength we can get from our relationship cannot ever be underestimated.
A relationship could be "blown apart" when one person in a couple goes though a traumatic experience, she says, but "what might happen is that the relationship and the attachment becomes part of the healing process".
As part of The Huffington Post UK's Making Modern Love series, we're telling the story of eight couples who are examples of emotion triumphing over adversity. Whether the obstacle was war, poverty, torture, or the migration crisis, nothing could keep them apart.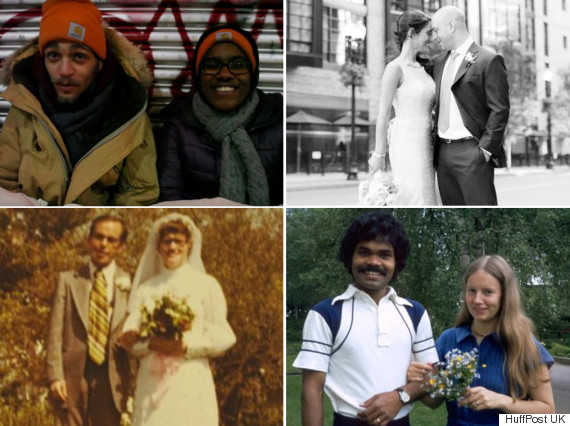 The couples who found love in a hopeless place
It's completely understandable that love could develop in times of astonishing adversity, Russell explains. "Think about people coming back from the Second World War, when lots and lots of babies were being born. When you're looking at abandonment and loss and death, I think love is the flip side of that.
"The relationship is the thing that gets you through, and at a time of heightened emotion our need for good to happen is overwhelming, which is why a lot of relationships can come out of very unexpected circumstances."
SEE ALSO: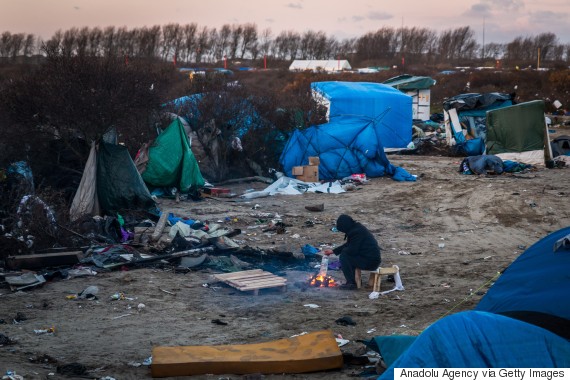 1. The refugee and the 'beautiful' aid worker
Jibran told Dinah she was beautiful when he first met her in the migrant camp in Calais that is known as The Jungle. Dinah was a French humanitarian worker giving out cups of tea, and Jibran was one of the migrants receiving one.
The 29-year-old Pakistani was in the camp after leaving his country and was trying to get to England, so he naturally assumed he wouldn't be around the "beautiful" woman he'd met for long, News.com.au reported.
Dinah also thought little of their meeting, knowing that people in the Jungle often try to reach the UK. But the pair bumped into each other again, and swapped phone numbers. They then met a third time and thought it would be the last.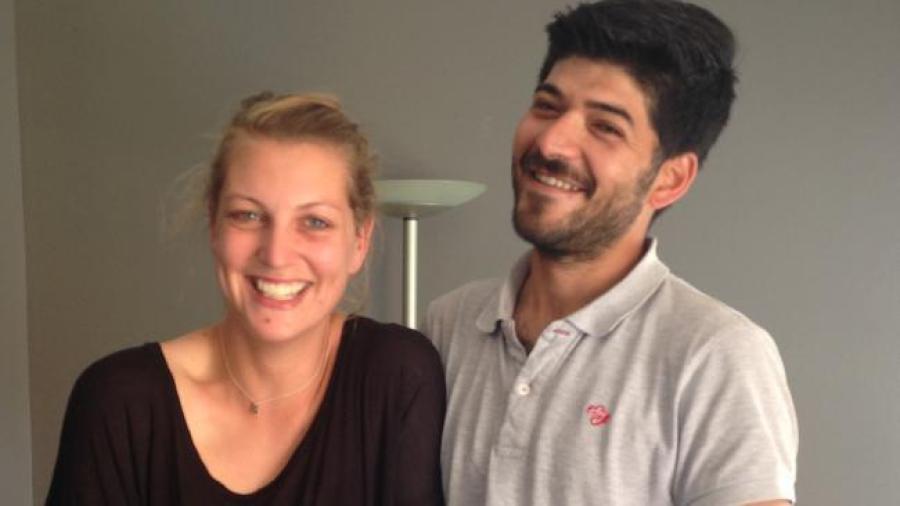 But after Jibran's attempt to cross the Channel Tunnel failed, Dinah sent a text to him saying she thought it might be a sign, and asked him to stay in France. He replied: "If you stay with me, I can stay."
The following week they met for a date, and were married four months later, in May 2015, Perth Now reported. They live together happily now, and know at least three other couples who have met amid the migration crisis. But prejudices and cultural barriers mean their relationship was not initially easy.
'We plan to live together for [all] of our life.'
Dinah had to answer her mother's questions about why she would marry someone from Pakistan, not France. "She said. 'I just love him'," said Jibran. "We are together and we plan to live together for [all] of our life."
"My best friend was scared because he is from Pakistan and Muslim," Dinah said. "In France we have a bad image of Muslim people and she was scared". But after the friend met Jibran and spoke to him, her attitude changed: "After she talked with Jibran it was good. She is not scared now."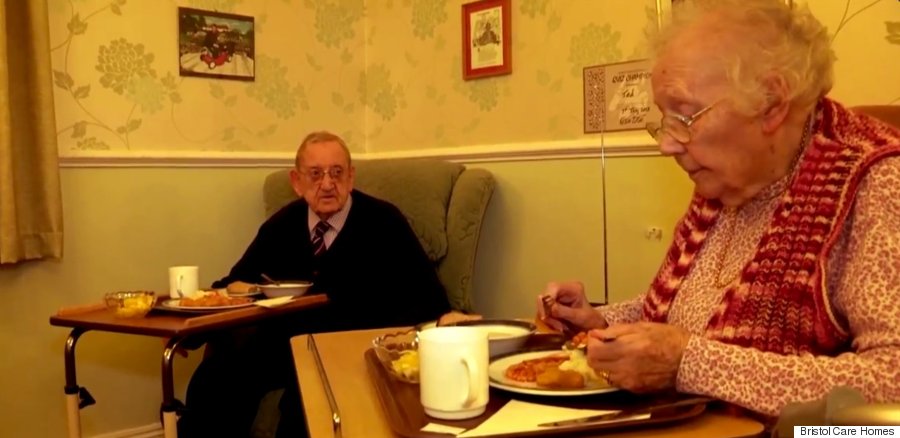 2. The husband who joined his love in a care home
Molly Richardson, 91, moved into a care home in Bristol when she couldn't function in her own home - and her husband Ted came too.
Ted, 94, didn't want Molly to be alone after she "lost her memory". He told the Bristol Post: "If she goes in I'll go in with her, because it would have killed you to come here on your own, wouldn't it my old love?"
Ted and Molly met in 1943, when he accompanied her to a pantomime. Two years later, they were married. "I said to her 'Shall we get married?' and she didn't hesitate, she said yes please," said Ted.
After 70 years of marriage, the pair who used to run a popular pub in Bath can still share a room in the Beech House care home in Thornbury.
In May they were joined by their children and grandchildren - three of each - to mark their platinum anniversary.
They have been in the home - where Ted is the resident quiz champion - for over a year and Ted calls it "one of the nicest places I've ever been in".
Asked what the secret to a successful marriage was, they told The Gazette newspaper it was "all about give and take".
"We are very happy together, we get on very well," says Ted. "I haven't got a clue what the secret is, though."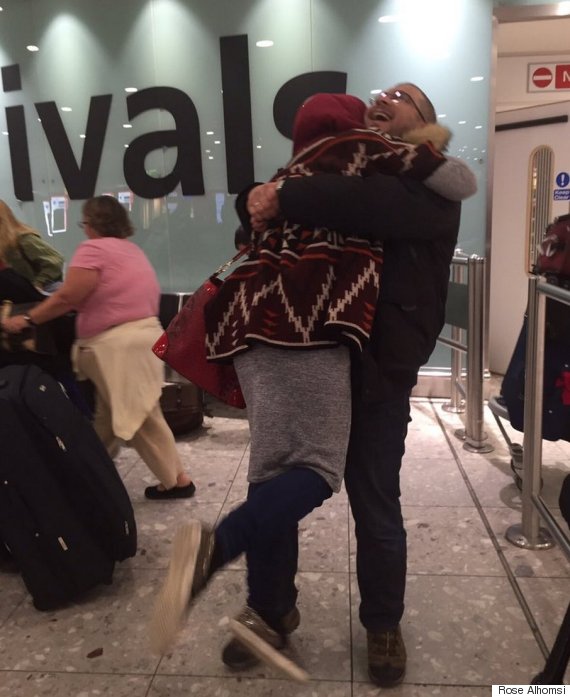 3. The love that survived torture
Childhood friends Razan Alakraa and Ahmad Alhameed saw each other every year when Razan's family visited his in Syria. Razan was born in the UK with Syria heritage, and got to know Ahmad through the regular trips.
When he first proposed to her in 2009, she said no as she wanted to focus on her education. But when he asked again in 2012, the answer was yes. "We hadn't spoken for years," Razan told The Huffington Post US. "Turned out he wanted to marry me again."
At the time, Ahmad was a doctor working at a field hospital in Syria that was besieged in the country's devastating civil war. The conflict meant that they saw each other only a few more times before he was arrested in 2013 and tortured by President Bashar al-Assad's regime, the BBC reported.
They were apart for three years, while Ahmad endured terrible treatment, Razan claims. She believes he was a target because of his 'double life', working at both government hospitals and field hospitals helping victims of the regime.
'I look at him with me today and he still suffers ... he is in pain all the time.'
At one point, they had no contact for five months. Razan wrote of the experience: "I can't explain my emotions, I can't explain how I felt. I can only ask everyone reading this to pray for all those missing someone in Assad prisons till today."
They were finally reunited after Ahmad managed to escape, travelling through Lebanon and reaching Britain's Heathrow airport on 1 January this year.
Razan shared a moving photo online of her and her fiancé, saying: "He proposed Dec 2012. Since: besieged, detained, tortured, made refugee for 1.5 years. Today: reunited in UK."
"He came out and he was battered left, right, and center," Razan said. "I look at him with me today and he still suffers... he is in pain all the time."
She thinks it will take time to get used to his return: "It still feels unreal. It feels like he will be taken again. I'm so used to barriers and separation it will take time to sink in."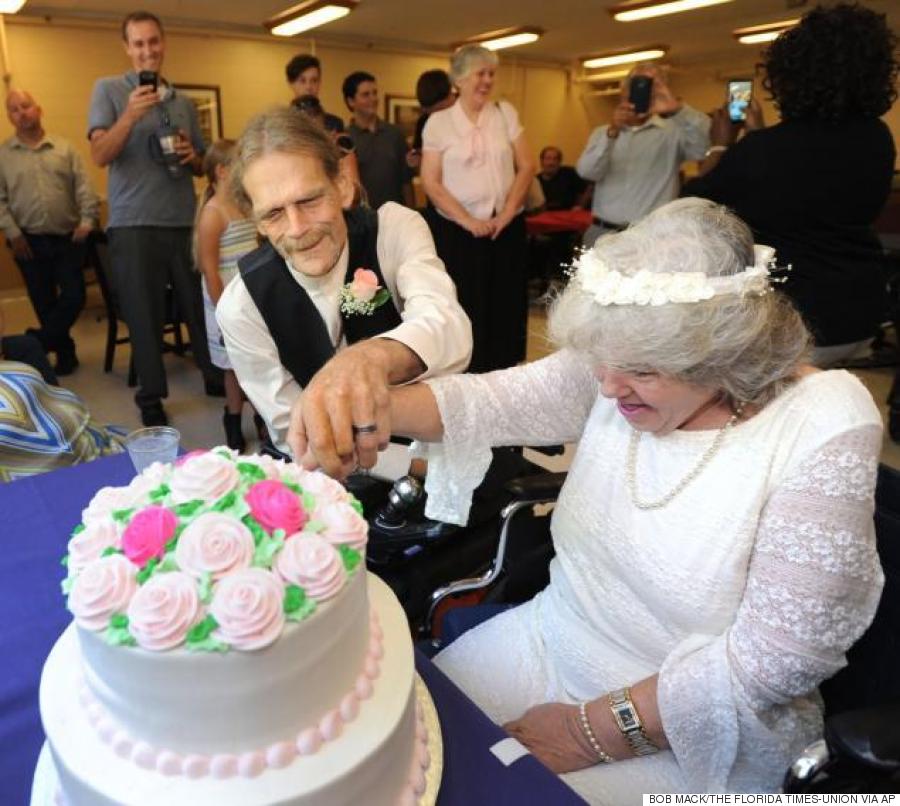 4. The terminally ill couple who went home together
Debbie Rivera and John Whaley met in the TV room of their Florida hospice last year.
Debbie, a housewife and mother, and John who was a former heavy equipment operator were both terminally ill with chronic obstructive pulmonary disease. Whaley also had lung cancer and had both his legs amputated due to blood clots, as well as his hand just two weeks before they married at the home near Jacksonville.
The pair, who were both in their 50s, bonded over their shared interests and the difficulty of their illnesses. "We'd sit in there and talk and we started getting to know each other and started having feelings for each other," John told ABC. "We both like the same things and we both are in bad shape, so we hit it off."
They decided to tie the knot within weeks of meeting. "I want to be happy, and I'm tired of being alone," John said to the Florida Times-Union.
Patricia Meeks, the chaplain who conducted the ceremony, told the guests at the wedding that the words of John's proposal to Debbie were: "If I'm going to go out, I want to do it with you."
The pair exchanged vows in wheelchairs, before cutting a white cake. It was Debbie's third wedding, and Whaley's second.
"She looked beautiful," John said. "My face was never so tired from smiling."
Latoria Haile, a manager at the Governors Creek's care home said: "The bride was like any other bride, very nervous and giddy. They're a cute couple."
After the wedding - for which John forgot the wedding rings - the pair then moved out of the hospice to John's campervan in a trailer park nearby. Debbie told journalists that they were "going home" for whatever time they had left.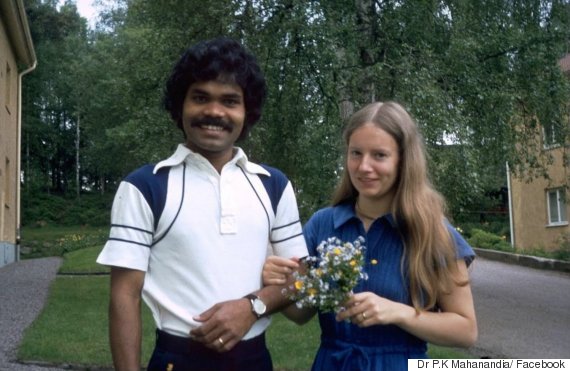 5. The man who would cycle 4,000 miles
A love story from 40 years ago recently went viral, after a friend shared one man's tale of cycling across eight countries to be reunited with his wife.
It began in 1975 when Pradyumna - nicknamed PK - met Charlotte. He had been born to a poor weaver's family in India, part of the social group shunned as 'untouchables', but had gained notoriety as a talented art student after painting a portrait of Indira Gandhi. Such was his reputation that Charlotte, a young music teacher from Sweden, travelled to New Delhi to sit for him.
She ended up staying after they fell in love and later married, taking the Indian name Charulata after their traditional Indian wedding.
But in 1978 Charlotte had to return to Sweden, and PK promised he would join her after he had finished studying in India.
Charlotte was from a wealthy family descended from Swedish royalty, and offered to pay for his plane ticket for the 4,000 mile journey. But he refused, determined to be reunited with her through his own means.
Instead, he sold everything he owned to buy a second hand ladies' Raleigh-bicycle, and set off to cycle from Delhi to Sweden. On the gruelling trip he rode across Afghanistan, Iran, Turkey, Bulgaria, Yugoslavia, Germany, Austria and Denmark.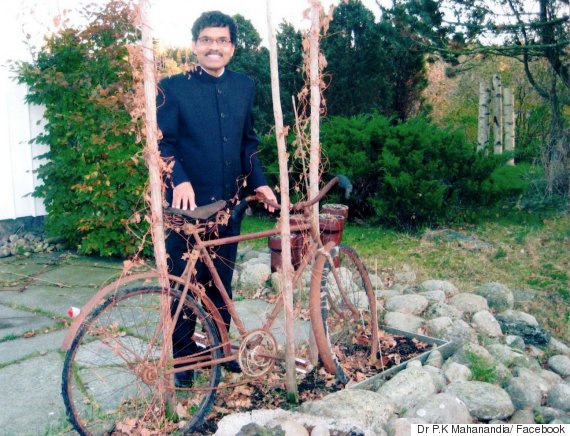 PK still has the bicycle
PK's bike reportedly broke several times on the four-month journey, and he sometimes didn't eat for several days. But he finally arrived in Gothenburg, Sweden, and was reunited with Charlotte. Her parents accepted him into their family, breaking a royal tradition that banned non-white people from living with the Swedish aristocracy.
After 40 years of marriage, the pair now live together in Sweden with their two children, and Pradyumna is an Indian Cultural Ambassador to the country.
After their friend shared their story on Facebook, the Bollywood filmmaker Sanjay Leela Bhansali is rumoured to be making a film about their lives.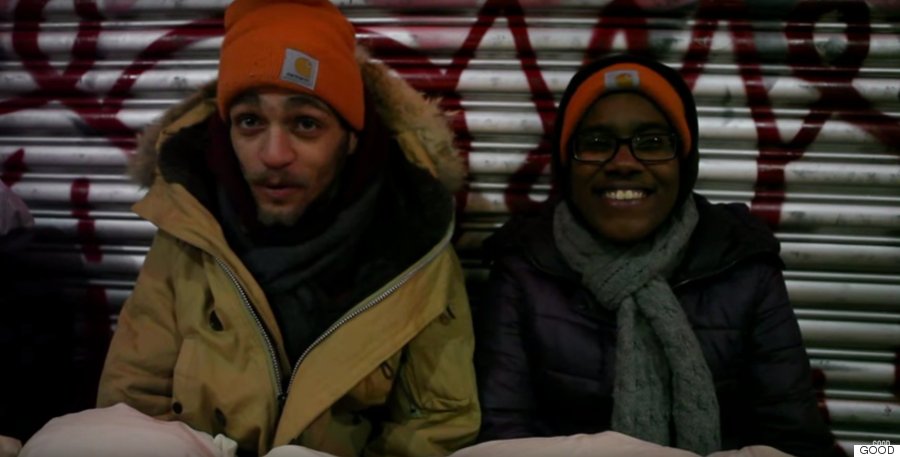 6. The homeless couple on New York's streets
Takira and Will spend their nights on the streets of Manhattan. Both are in their 20s and homeless.
"The whole time I've been homeless, I've never had anybody who makes it as easy and as manageable as Will does," Takira told GOOD magazine last year. "He's my backbone, and he's my voice of reason."
"For the most part it's alright, it's not too bad," said Will of sleeping rough. "We depend on each other." There are a lot of places and services in New York to get support when you're homeless, the couple explain.
They met in a homeless shelter and had been dating for about a year at the time of the GOOD interview.
Takira said she "had a little depression thing" just before her 21st birthday, and Will cheered her up. "Will decided that he wasn't having that. He met up with me real early on my birthday and he like made my birthday amazing. We went out a little but and we got really drunk. I turned 21, I had to."
"I just wanted to make sure she had an ok birthday, and it turned into this," said Will.
"New York is the city that never sleeps: whether you're down and out or up, so many things can happen," says Takira.
After they got together, she went to prison, and Will has also done time. "It's not fun being a young man in New York City and having no guidance," he says, "You go to some of the wrong places to find family."
Will feels protective of Takira on the streets, and tried his best to support her while she was in jail.
He believes meeting her has made him take responsibility for himself. "I used to say to myself 'Oh, I want to be a tough guy, I want to be this type of guy'. But when I met her she made me feel comfortable [to be] me."
"It's just a point in your time where you just can't keep blaming everybody, you can't keep looking over here and looking over there, and you actually gotta realise that you're the one taking every footstep in your life."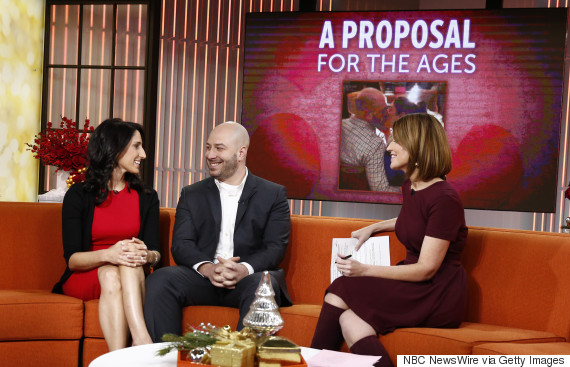 7. The bombings victim who married his nurse
James Costello has said that he was "glad" he was blown up in the 2013 Boston marathon bombings.
He was standing on the finish line of the race with a group of school friends as the first went off, and huddled together afterwards without realising they were right next to a second device, the Daily Mail reported.
James was shown staggering down the street with his clothes ripped apart, in an image that became iconic of the terrorist attacks.
He suffered painful wounds throughout his body, NYDailyNews reported. It was in his recovery that he met Krista D'Agostino, a nurse who helped him at the Spaulding Rehabilition Hospital. Krista cared for him through his operations, including skin grafts and physical therapy.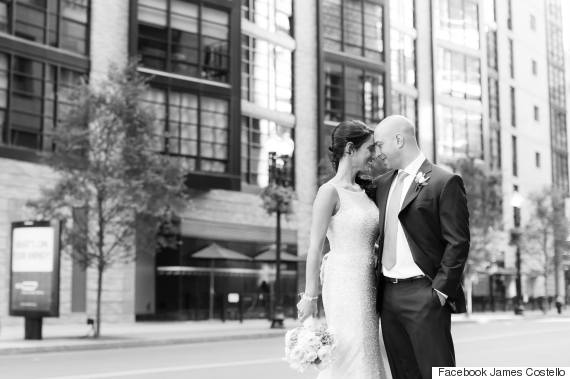 Less than a year-and-a-half later, the couple in their 30s got married in Summer 2014, in a ceremony and reception donated by local businesses. The venue, wedding planning, video and cocktails were all given to them free of charge after companies heard about their story.
'She hates when I say this, but I'm actually glad I got blown up," James said on the US Today show in December, "I got her."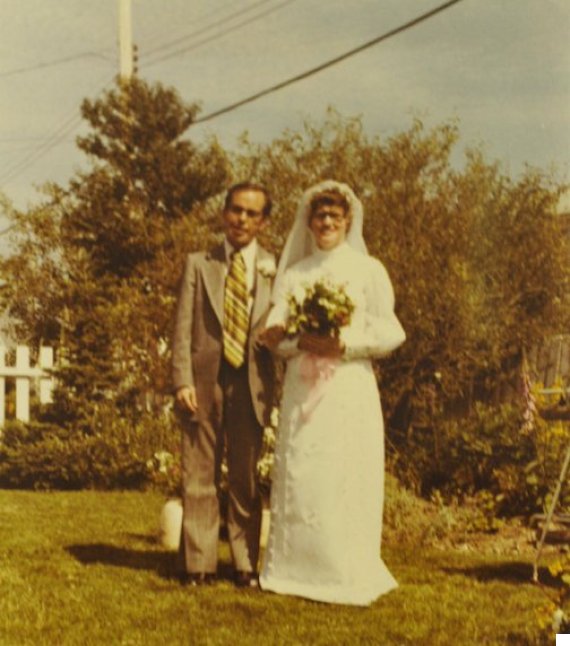 8. The couple who need no words
Stephen and Mary are both deaf-blind, and mainly rely on touch to communicate.
Stephen has limited vision, after experiencing tuberculosis when he was young. He can only see objects close up, and has to press his face against a television to watch it, The Toronto Star reported, while Mary started losing her sight later in life. Mary was born deaf, but her slightly better vision means she sometimes guides her husband by walking in front of him, while he follows behind with his hands on her shoulders.
The Canadian couple met aged eight and night, when Stephen sat behind Mary at a school for deaf children in Montreal, but they then didn't meet again for over 20 years, while Stephen moved to Ontario and Mary stopped school aged nine and return to her family in Newfoundland.
Stephen came to Newfoundland to work as a weaver decades later and "recognised her immediately" when they met out shopping, he said to The Star in sign language, though he had to move close to her face.
The pair got married and now live in the Rotary Cheshire Home in Toronto, spending their time knitting, cooking and signing. They never had children - Mary's mother forced her to get sterilised when she was young. Despite the challenges they have to communicate, Stephen claims that their improved sense of touch was useful when they were 'young lovers.' "The sex is good," he signed.
MORE MAKING MODERN LOVE: