The US presidential race always throws up moments of pure embarrassment and pleasure but Jeb Bush has topped them all in what has been described as "the saddest political moment ever".
While appearing at a rally, the Republican - who has long lost his first-place standing in national polls, had to ask his audience to "please clap".
Bush - hoping to follow in his father and brother's footsteps into the presidency - was speaking at the Hanover Inn in Hanover, New Hampshire.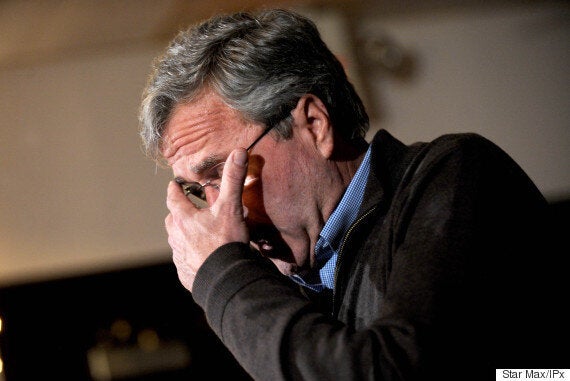 Jeb Bush was making his speech at a political rally in Hanover
The 62-year-old had been attempting to regain momentum after coming sixth in the Iowa caucus. He told the crowd he would not be "talking a big game without backing it up".
Clearly deflated, Bush kept trying to inspire his quiet audience, vowing to "act in the national security interests of this country to get back on in the business of creating a more peaceful world".
But the only part of his wish he received was the "peace", even if it was from a crowded room of blank stares.
The mood of the clip was summed up by these Tweets:
The former Florida governor had previously been favourite to win the Republican nomination but has recently been outdone by controversial Donald Trump, the winner of the Iowa Caucus Ted Cruz and Marco Rubio, who came third in Iowa just behind Trump.
Trump has previously named Bush a "low energy" rival, declaring him a "sleep-aid", which came after a woman was seen falling asleep at one of his rallies.