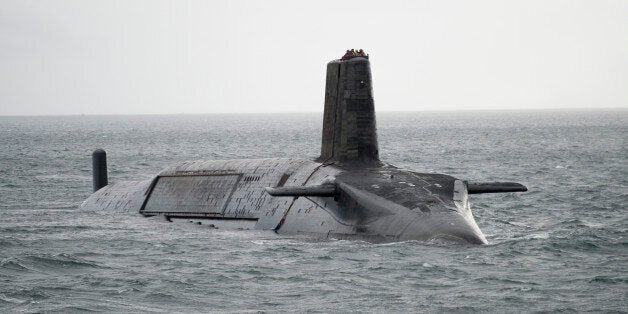 Jeremy Corbyn is braced for his first Shadow Cabinet showdown over Trident amid warnings from Labour MPs that they will fight the next election on a pro-deterrent platform even if the party dumps it.
HuffPost UK understands that the Shadow Cabinet will discuss the issue at its meeting on Tuesday, the first time it has done so formally under Mr Corbyn's leadership.
Shadow Defence Secretary Emily Thornberry gave a brief update of her defence review to colleagues last week, but there was no debate and ministers on both sides of the debate are keen to ram home their views tomorrow.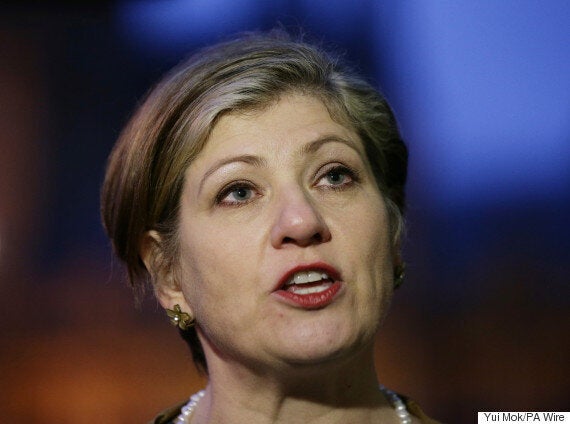 Emily Thornberry, Shadow Defence Secretary
Ms Thornberry is expected to give a similar briefing to the Parliamentary Labour Party (PLP) tonight, where she could face a barrage of warnings from 'moderate' Labour MPs worried about the electoral damage they believe will follow any shift to unilateralism.
Party insiders claim that she has found it very difficult so far in the review to find any evidence supporting Mr Corbyn's idea of having nuclear submarines without nuclear weapons on them.
But Mr Corbyn is giving his full support to his Shadow Defence Minister, who wants to keep open 'alternatives' to Trident and prove that the policy is a 'non-binary' decision, and other Shadow Cabinet ministers are set to rally round her.
John McDonnell, Jon Trickett, Diane Abbott and Ian Murray are among those opposed to Trident, but upto 20 others in the Shadow Cabinet – including deputy leader Tom Watson and Shadow Foreign Secretary Hilary Benn – favour renewal.
Although a free vote is likely on any Government vote in the Commons before Easter, Ms Thornberry's supporters believes that it will be purely 'symbolic' and that a full decision on going ahead with Trident isn't due until later this year.
No decisions will be taken tomorrow but a 'full and frank' debate is expected, with neither side ready to back down and various shadow ministers keen to air their views for and against.
The showdown comes as Stephen Kinnock became the latest MP to warn that he will stand on a pro-Trident platform at the next election even if the party dumps the nuclear deterrent.
Mr Kinnock – son of former Labour leader Neil Kinnock and the Parliamentary aide to senior Shadow Cabinet minister Angela Eagle – made clear he would defy party policy to downgrade or ditch renewal of the £31bn weapons programme.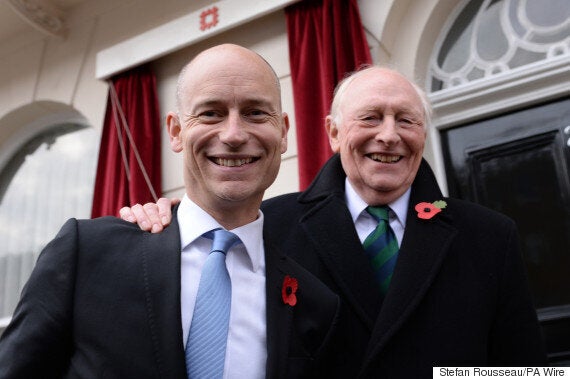 Stephen Kinnock, with his father Neil
The MP for Aberavon told BBC's Westminster Hour: "I believe we should have a nuclear deterrent . I am absolutely committed to us having a nuclear deterrent and I hope the Labour party policy will continue to be the one we have for the last 30 years .
"If it isn't I would seriously consider standing on an alternative proposal if that is the if we had to come to that pass. But I hope we will not and that the review will say that we will keep the policy we have had for the past 30 years. "
Mr Kinnock's father Neil, who battled to ditch Labour's policy of unilateral nuclear disarmament in the 1980s, warned late last year that "the British people will not vote for unilateral disarmament - and that reality has to be dealt with".
Labour backbencher Jamie Reed said on Sunday that dozens of fellow MPs were preparing to fight the 2020 election on a separate, pro-Trident manifesto if the party adopted the 'toxic' move to oppose renewal.
"It's ultimately about saving, not splitting the party," he said, claiming such a stance would be in line with Labour voters and ex-Labour voters, rather than unilateralists in the party's membership.
Ms Thornberry is set to deliver an 'interim' report on her defence review this June, and Corbyn allies hope that it shift policy towards a position that would satisfy Unite's insistence on skilled defence jobs, while making a symbolic shift away from nuclear weapons.
Unite's crucial policy conference takes place in July, and its outcome will determine the chances of success or failure of any attempt to change policy at Labour's annual conference in Liverpool in September.