After the birth of a baby, the last thing new mums will think about is hopping on a plane to travel the world.
But that's exactly what Karen Edwards, 31, did 10 weeks after giving birth to her first child Esmé with her partner Shaun Bayes.
"I guess you could say I have not had your typical maternity leave," she wrote on her blog which documents her travels.
"As relatively new parents, we have already been on many travel expeditions with our baby: several road trips, long ferry journeys, long and short haul flights, stopovers, camping trips and much more planned for the coming months."
Describing herself as "travel mad", Edwards finished university with the intention to see as many countries as possible.
When she found out she was pregnant, she was determined not to let it change anything.
The family-of-three spent 10 months travelling the world and Edwards admits her family thought she was "nuts" when she revealed her plans in November 2014.
Edwards, who was born in Ireland but lived in London when she gave birth, said the family boxed up their belongings, sold their car and put their house up for rent when Esmé was just under three months old.
Since first leaving London, the family have visited Ireland, Singapore, Australia, Indonesia, Malaysia, Vietnam, Taiwan, and Hong Kong.
"We have no regrets, she got to experience new sights, scenes and smells as she grew and that is incredible.
"The only time I felt Esmé was missing out was not having much socialising with other children."
But it wasn't always plain sailing.
Edwards said the hard parts of travelling with a baby included always being in the same room together (and not having the luxury of leaving the baby in another room to sleep), as well as not having enough toys all the time for her to play with.
Writing on a blog post titled 'Bali with a baby', Edwards discussed what parts of the country were accommodating for little ones.
"There are plenty of spots on the beach you can grab some shade for little ones," she wrote.
"Waves weren't too dumpy in the shallows so all good for baby to have a dip.
"Ubud has tens of hundreds of spa and massage parlours. Again very reasonably priced. I think it's safe to say most places wouldn't like you to bring a baby with you.
"We found if you go out in the morning when there are not many other customers they were happy to have us."
After spending 10 months away and returning to London near the end of 2015, the couple are jetting off again with Esmé, now 17 months, to travel Thailand, Cambodia and New Zealand.
"It is all about incorporating your little person into your way of life."
Keep updated with the family's adventures on Edwards' TravelMadMum blog.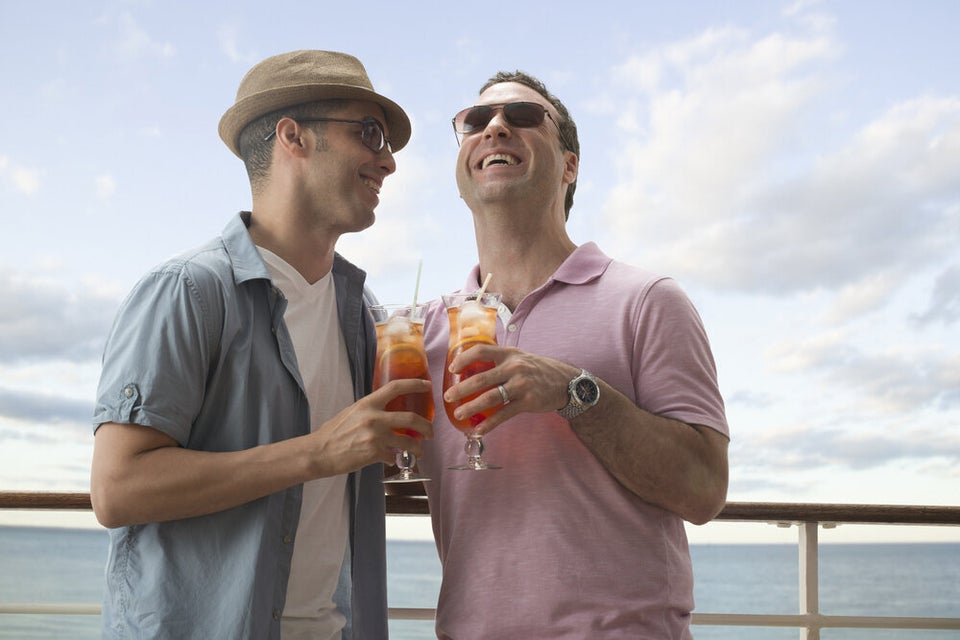 7 Things Couples Should Talk About Before Travelling
Related