Specialist riot officers have been accused of claiming overtime when their Oyster Card showed they were actually commuting home.
The group, a unit of the Metropolitan Police's Territorial Support Group (TSG), based at Paddington Green in Westminster, has been decommissioned to cut costs, but the force said the move is not linked to a misconduct investigation into some of its officers.
The unit had 119 officers out of the TSG's roughly 800.
Disciplinary action is being taken against more than 20 officers over allegations relating to working practices, unauthorised claiming of overtime and bullying.
The Sun quoted a source, who said: "Details from the Oyster cards are electronically stored and apparently showed officers were on their way home while claiming overtime for being at work."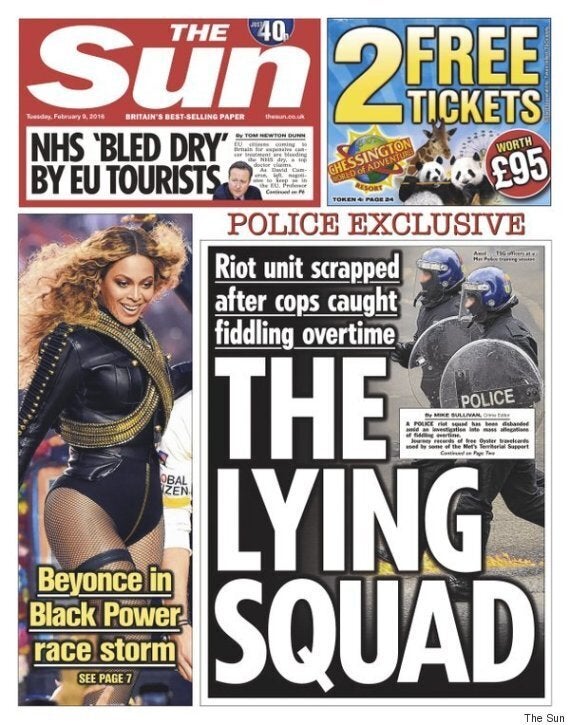 In 2014/15 39 police forces in England and Wales spent £313m in overtime. The Met, the largest force in the country, accounted for a third of this, the BBC has previously reported.
The force's Directorate of Professional Standards, which launched the probe into TSG officers in September 2014, has referred four police sergeants for disciplinary hearings for alleged gross misconduct.
Five constables were sanctioned for claiming four hours' overtime which they had not worked, the Met said, while a further two constables face misconduct meetings.
Another 13 officers have been "given advice about professional standards" following the probe.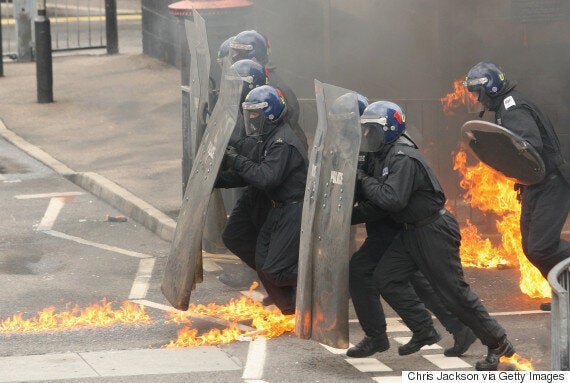 TSG officers during a demonstration in 2009
The TSG is an 800-strong specialist task force which responds to spontaneous events, including terrorist attacks and disorder, and played a key role in policing the riots which erupted in the capital in 2011.
According to the force's website, TSG officers are selected on merit and must show "professionalism, self motivation and excellent communication skills".
An ex-colleague of the force told The Sun: "There are plenty of occasions when officers stay behind and don't claim overtime. People should not have their careers wrecked over this."
"The TSG unit formerly based at Paddington Green was decommissioned in January 2016 as part of organisational restructuring to cut costs by reducing the number of buildings the task force operate from and improving efficiency by co-locating the specialist units of the command."
Issues over public trust of the TSG have previously led to calls for it to be scrapped.
In 2013, Jenny Jones, a Green Party member of the London Assembly, said it behaved like a "paramilitary body", adding its heavy-handed tactics alienated young people.
She told the BBC: "They think they are incredibly special. That generates a feeling that they can do things differently from other police officers.
"If you see police acting like some sort of paramilitary body I think it is bad for the police."