An incredibly straightforward video highlighting some of the most common myths surrounding the junior doctors' strike has captivated millions in less than 24 hours.
Producer James Rawson worked with two medics to develop the animated slides, counteracting some common misperceptions. It's had an incredible 1.4m views since it was posted on Monday evening.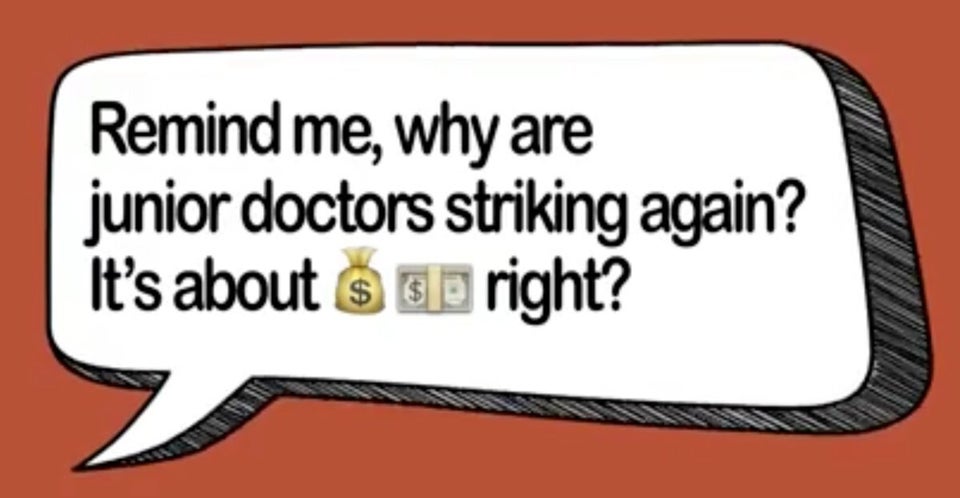 Junior Doctors: Myths Busted
Last-ditch talks between the government and the British Medical Association (BMA) failed to reach an agreement, prompting Wednesday's strike.
Meanwhile, Health Secretary Jeremy Hunt has said he wants to do the right thing for patients.
He said on Wednesday: "The job of health secretary is to do the right thing for patients.
"We've now had eight studies in the past five years that have shown mortality rates at weekends are higher than they should be.
"My job is to do something about that and I want to do it working together with doctors.
"We have now solved nearly every area of disagreement with the (British Medical Association), except pay rates at weekends.
"There is no need for this industrial action and we all want an NHS that offers the safest highest-quality care every day of the week."
Popular in the Community