The neo-nazi group behind the 'White Man March' in Liverpool, which resulted in its members cowering in a lost property depot at train station, have unveiled a teaser purporting to give an inside look into their movement, as they begin a recruitment drive.
In August last year members of National Action, having earlier threatened Liverpool would "go up in flames" if their march was stopped, had to take shelter after being overwhelmed by counter-protesters who pelted them with rubbish.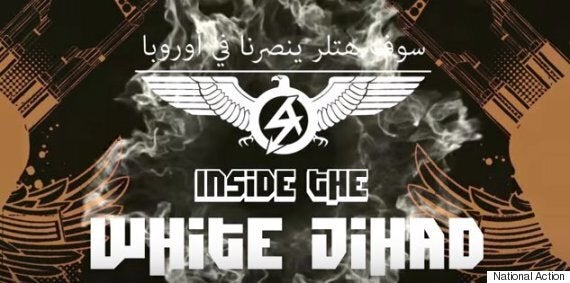 Neo-Nazi group National Action have begun a recruitment drive and released a teaser video called 'Inside The White Jihadi'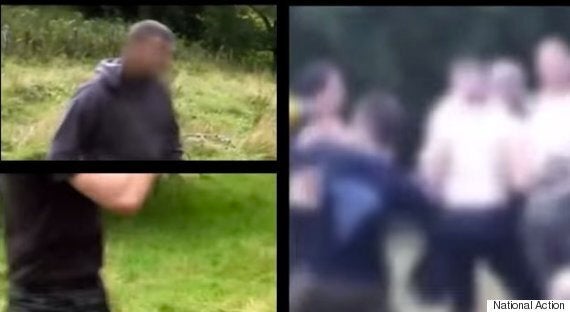 A clip from 'Inside The White Jihadi' showing National Action members practicing fighting techniques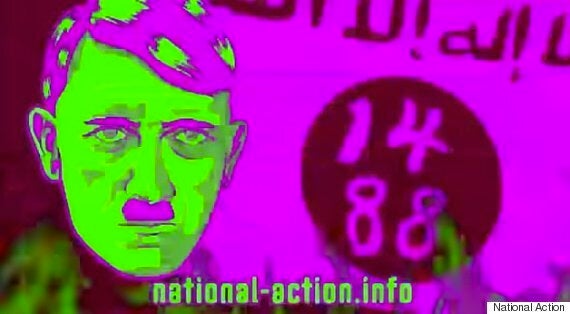 The video features a flashing fluorescent picture of Hitler
The group subsequently threatened to stage further marches, but they never went ahead. Earlier this month National Action tweeted that they are "now recruiting", and also released a teaser video, called 'The White Jihadi'.
The one-minute clip begins with Channel 4 News footage of National Action members at a demonstration in Newcastle. One member is seen telling supporters: "A war is brewing. It is inevitable. We are not the ones responsible for instigating it, but we will be the ones fighting it. And we fight." The group then performs a Nazi salute.
A voiceover from a news report then says: "They call themselves National Action, a far-right group formed in 2013, filmed here in Newcastle by Channel 4 News."
The voiceover explains the group is a "blend of neo-Nazi ideology and so-called White Jihadi training methods", as Arabic dance music and psychedelic graphics featuring Hitler flash on the screen.
National Action members are then pictured practicing various mixed martial arts holds and takedowns, before the screen flashes with: "Every generation needs something to fight for."
Numerous National Action members are then shown dressed in black, with their faces covered.
The anti-extremist group said National Action had its own internal internet forum and regularly uses the Dark Web.