The controversial former Sun editor was appearing live on the BBC's 'Daily Politics' when the announcement of the decision was made. Watch the video, above.
Reacting to the breaking news, McKenzie quipped: "It's not going to be any sad loss to be honest."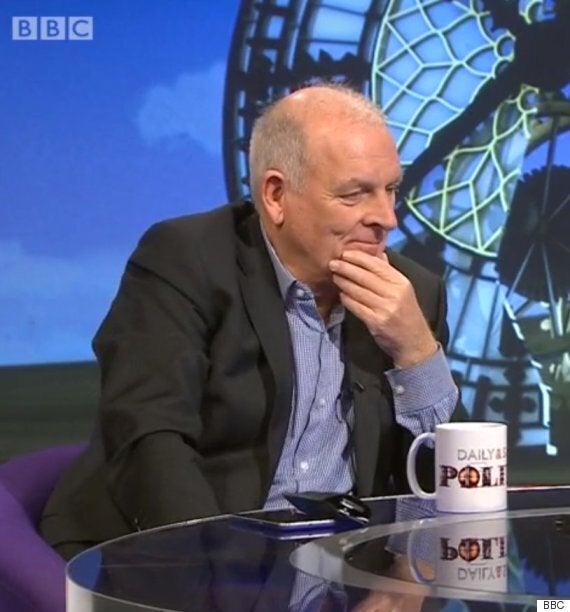 McKenzie delivered his insensitive comments just minutes after the paper's demise was confirmed
The current Sun columnist continued: "The public have been given the choice, we have a fantastic array of print products every morning - the i was not one of them and the Independent hasn't been one of them for about the last 10 or 15 years.
Asked whether the titles can survive as digital-only, McKenzie retorted: "No, definitely not, no.
"It's very expensive actually, to produce good digital news products and the truth about the matter is it isn't a good online offering and there will be no users and therefore no advertisers.
"I'm afraid it's goodnight."
The Independent and Independent on Sunday print titles will cease print publication and become digital only, its owners announced.
Large numbers of editorial employees will face redundancy and the number of roles affected will be confirmed following a consultation period, they said.
Around 30 jobs will be created at Independent online, reports said, while some staff will move to their stablemate publication, the i, which is being sold to Johnston Press.
The last paper edition is expected to be on Saturday March 26.
Its sister paper, The Independent on Sunday, will likely publish its final issue on March 20.
Evgeny Lebedev, owner of the 30-year-old title, said: "The newspaper industry is changing, and that change is being driven by readers. They're showing us that the future is digital.
"This decision preserves the Independent brand and allows us to continue to invest in the high quality editorial content that is attracting more and more readers to our online platforms.
"The Independent has always been a pioneering newspaper with a track record of innovation. It has a proud heritage as Britain's first truly independent national quality title.
"My family bought and invested heavily in The Independent because we believe in world-class quality journalism, and this move secures the future of these vitally important editorial values."