A trainee guide dog has had the best reaction to meeting his "favourite character" Pluto at Disneyland.
The young dog, called Ace, was on a training outing at the popular tourist attraction when he came across the Disney character. And boy was he excited.
The touching exchange was filmed and shared on the Facebook page Disney Dorks where it has been viewed more than 16 million times.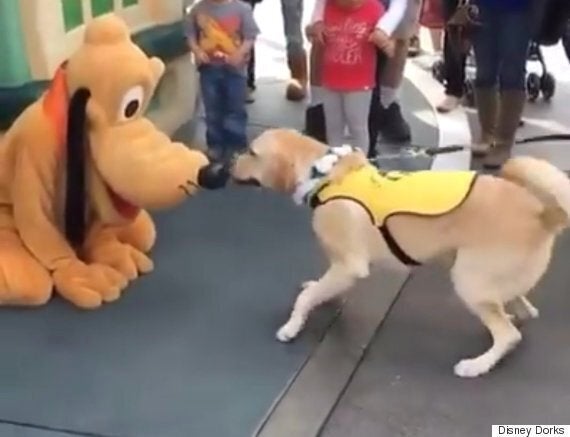 Sandy Steinblums, who volunteered to train Ace for Guide Dogs of America, said the playful pup is in the process of training to be a guide dog for the blind - and has been since the end of January.
She explained that while the clip initially shows him losing it with excitement, afterwards he did settle in a "down/stay" position for a few minutes.
Steinblums wrote on Facebook: "We went to Disneyland for a few hours as a socialisation experience.
"My 'job' as a volunteer was to socialise and provide him with obedience training. This was a training outing and I was too far back to do a proper correction, but golly-be....he responded anyway.
"That is my boy and I am proud of him and love the Disney characters for being so kind and helpful."
She added that it will take between six and nine months to train Ace fully. After which, he will have the opportunity to graduate as a guide dog and find a human partner to assist.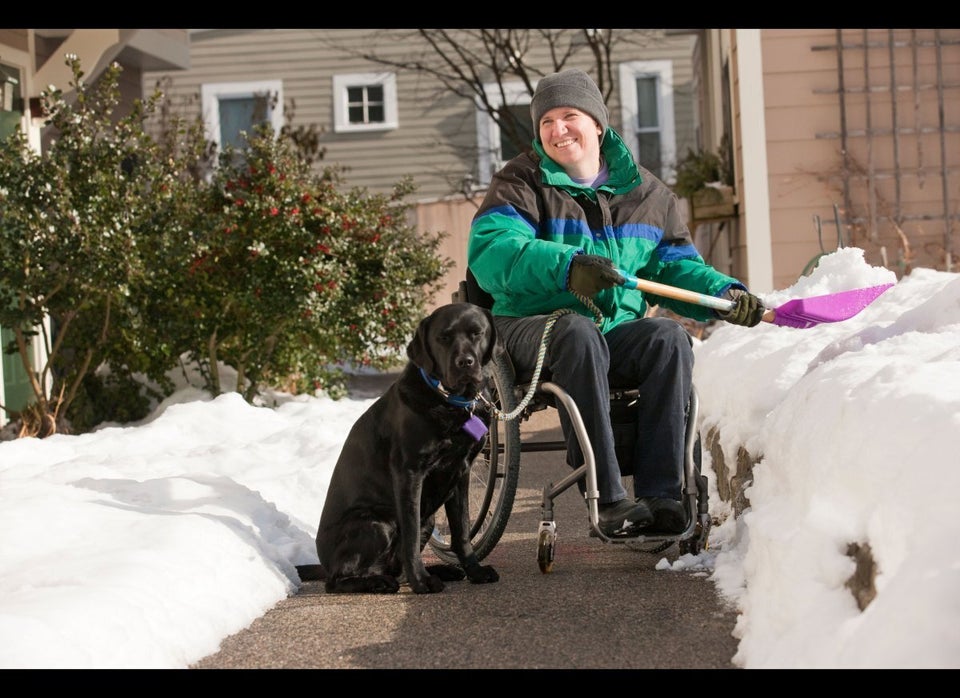 Facts about service dogs