David Cameron has spent the night locked in heated negotiations at the European Council summit about Britain's future relationship with the EU.
David Cameron had three hours' sleep last night, sources now saying there is still no obvious deal and summit could continue till Sunday

— Isabel Hardman (@IsabelHardman) February 19, 2016
Need proof? Just look at his face...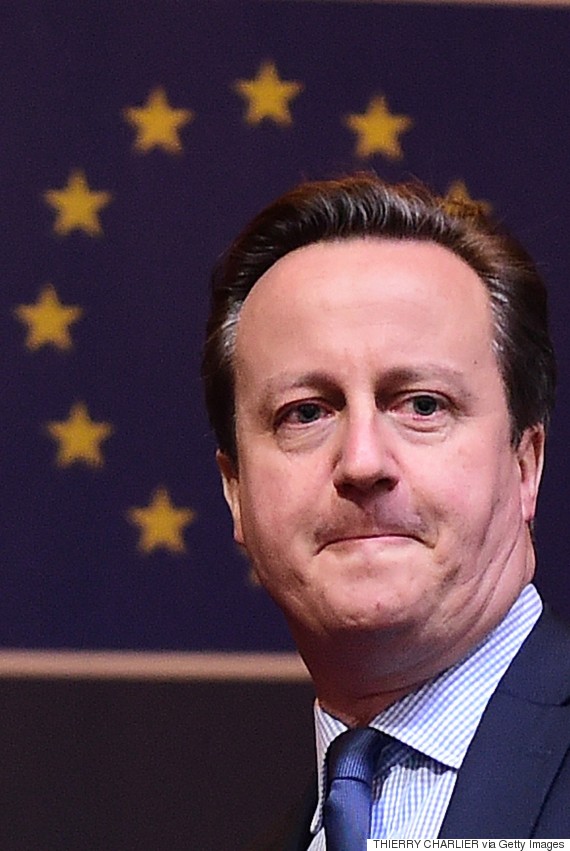 Here's another one just to be sure...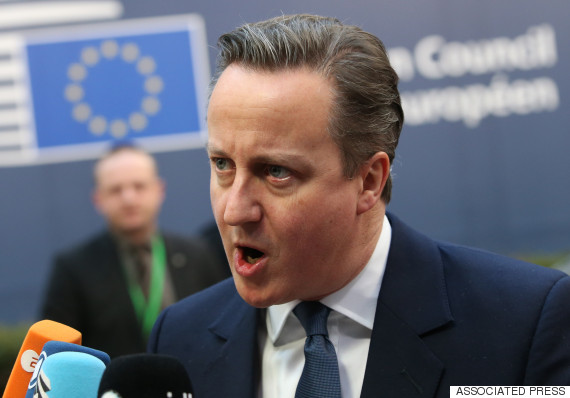 Despite Cameron's hard work and tireless work ethic, sympathy was far evident.
@IsabelHardman I'm not sure how he can sleep at night anyway!

— Andy Barton (@ajb4371) February 19, 2016
@BBCNews@David_Cameron who else thinks this guy is wasting his time and it's all being funded by taxpayer no wonder he stayed extra night

— Craig Allen (@Craig4llen1990) February 19, 2016
@IsabelHardman@Parlez_me_nTory Well I am convinced he will return from this EU pantomime with a cup of magic beans. Should do the trick.

— John Hutson (@Jonobido) February 19, 2016
@IsabelHardman Well that answers the question 'how do you sleep at night?' Very little.

— Stephen Baker (@StephenJBaker) February 19, 2016
Handily, people were on hand with some helpful advice.
@IsabelHardman Time for him to get out the methamphetamine.

— Hunter Fox (@Onemadegg) February 19, 2016
Then there was this brutal assessment of the entire political scene.
@business showbiz for ugly people

— Alejandro DeLaTorre (@bitentrepreneur) February 19, 2016
And others were simply thinking about his poor family.
@BBCNews@David_Cameron enough already Dave with your theatrical sideshow. Come home and have a weekend with the family #pointlessposturing

— Steve (@mostynmithering) February 19, 2016
Luckily for us there were pictures.
"Bow before your potted plant overlords, sniveling human scum!" pic.twitter.com/rcjg1f1WPv

— Tim Stanley (@timothy_stanley) February 19, 2016
"And where do you see yourself in five years?" pic.twitter.com/9xzW6f2myy

— Harry Cole (@MrHarryCole) February 19, 2016
David Cameron looks a bit tired after pulling an all-nighter! #euref#FridayFeelingpic.twitter.com/hyiH313zYy

— Elliot Wagland (@elliotwagland) February 19, 2016
HuffPost has exclusive access to the negotiation room in Brussels so can reveal what's going on behind closed doors pic.twitter.com/F8puM1g5N3

— HuffPost UK Comedy (@HuffPostUKCom) February 19, 2016
Things are really hotting up in the EU negotiations now... pic.twitter.com/Xattjj8Hny

— HuffPost UK Comedy (@HuffPostUKCom) February 19, 2016
Luxembourg's version of David Cameron comes with a free scarf pic.twitter.com/66myfHzRPl

— Matthew Champion (@matthewchampion) February 18, 2016
As leaders reconvened for the second day of the European Council summit, Cameron pledged that he would not accept a watered-down agreement which did not meet his demands for change, reports The Press Association.
"I was here until 5 o'clock this morning working through this," he said. "We've made some progress but there is still no deal.
"As I have said, I will only do a deal if we get what Britain needs, so we are going to get back in there, we are going to do some more work and I'll do everything I can."
To be fair, the outpouring of negative sentiment began long before he had even started negotiations.
@David_Cameron all you're doing in Brussels is stuffing your pockets before the buffet closes, you abrasively dry wizard's sleeve.

— CuntyVonCrink© (@DickyBellringer) February 18, 2016
@David_Cameron You're a laughing stock out there, mate. You're being made fun of. I bet they have meetings about you behind your back.

— Gareth (@gabundy) February 18, 2016
Working hard dressing shit up to look like you have even the slightest control over anything you do, more like. @David_Cameron

— Billy O. (@Hereward_W) February 18, 2016