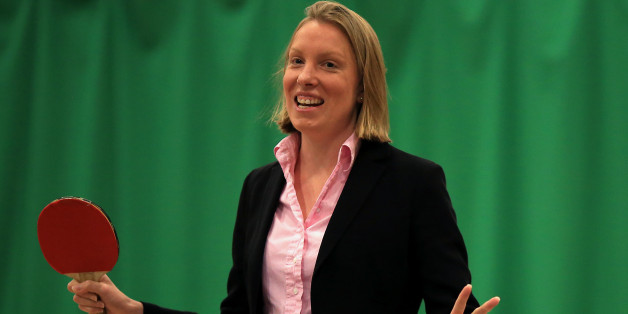 Stephen Pond via Getty Images
A government minister has employed the most reasonable excuse yet to avoid questions on her opinion of Britain's membership of the EU - by telling journalists she's more worried about looking after her 4-day-old son.
Tracey Crouch, the minister for Sports, Tourism and Heritage, gave birth on Thursday and is currently on maternity leave from her post in the full Cabinet, becoming the first Conservative minister ever to do so.
The 40-year-old has told reporters she is too busy deciding which breast pump to buy rather than thinking about how she will vote in the upcoming EU referendum.
1/2 Dear journos, I gave birth 4 days ago. With respect only decision I'll make today is which breast pump to buy not how I'll vote in June!

— Tracey Crouch (@tracey_crouch) February 22, 2016
2/2 I know you have job to do but my priorities are elsewhere. Sorry.

— Tracey Crouch (@tracey_crouch) February 22, 2016
Journalists were quick to respond to Crouch's comments - with some even mocking the intense nature of political reporting.
@tracey_crouch Many many congratulations. Now ...which way is your babe inclined to vote in 2034?

— Nick Robinson (@bbcnickrobinson) February 22, 2016
Congrats to Tracey Crouch who did announce a significant "OUT" the other day. But has 4 months for the other one. https://t.co/Sywfbkks9d

— Ellie Price (@EllieJPrice) February 22, 2016
@tracey_crouch But where do you stand on pension tax relief?

— Jim Pickard (@PickardJE) February 22, 2016
Labour's Yvette Cooper was the first serving minister to take maternity leave when, as a health minister responsible for programmes like maternity leave, she took time off under Tony Blair's leadership in 2001.
Prime Minister David Cameron fired the starting gun on the EU referendum on Saturday, by confirming the date of the poll as 23 June.
On Sunday London Mayor Boris Johnson enlivened the Leave campaign by declaring his support for Brexit.
READ MORE: