WARNING THIS VIDEO MAY BE DISTRESSING FOR SOME VIEWERS
Sickening video footage has captured the moment that a man's seatbelt came undone, throwing him from a theme park ride as it travelled at high speed.
The incident took place on Monday afternoon at the Sanmenxia Mianchi Yangshuo Square amusement park, and was filmed on a mobile phone.
It was uploaded to video site LiveLeak, where reports claim the man died on impact.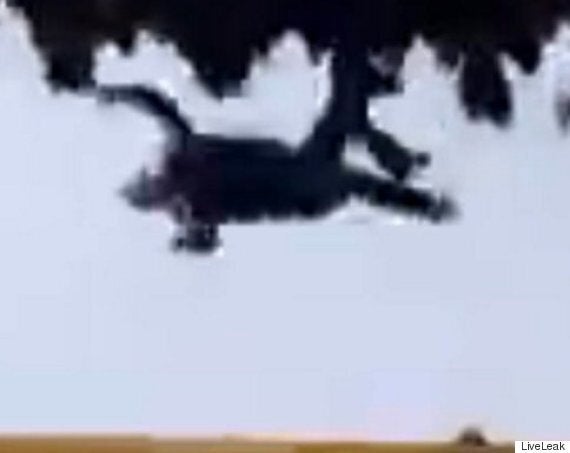 The man's seatbelt snapped, causing him to plunge to the ground
It's currently not known what caused the safety measure to break.
The tragedy follows another incident which saw a teen crushed to death after falling from a pirate ship theme park ride in China's Baoding City.
The 19-year-old was reported to have been drunk and standing in his seat when he fell into the machinery below.
Popular in the Community