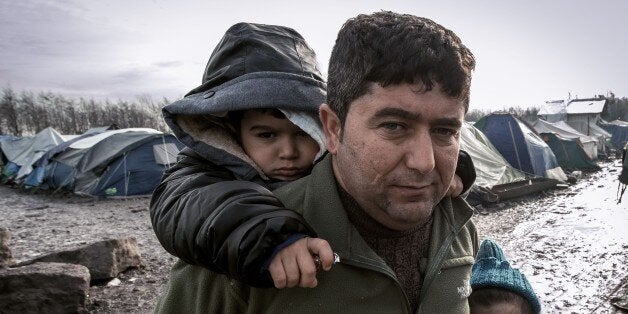 The Calais 'Jungle' migrant camp will be partially bulldozed but "communal" facilities such as churches and schools will survive, a judge in France has ruled.
At least 1,000 people living in the port city face eviction within a matter of hours but aid agencies claim the number of migrants and refugees set to be ousted is much higher.
Now dozens of groups and volunteers intend to challenge the judge's ruling in the European Court of Human Rights.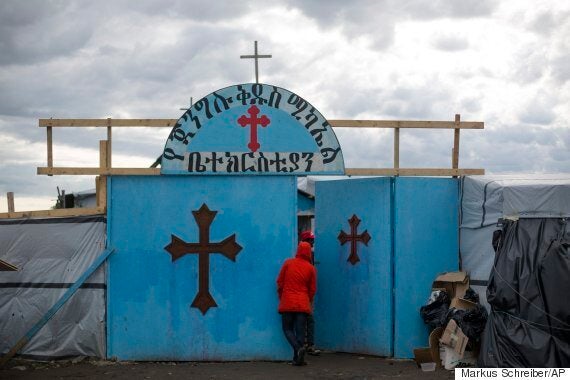 One of the makeshift churches erected in 'The Jungle'
Commenting on the effect demolition will have, Clare Moseley of the charity Care4Calais said: "The waste is immense. Over the last six months we have seen an army of UK and European volunteers working in Calais.
"Thousands of pounds and thousands of man-hours have been spent building shelters to get people out of the tents and the mud, to keep them warm and dry.
"This will now all be destroyed and this incredible investment will be wasted."
The charities also hope a deadline imposed on migrants to move out by this afternoon could be delayed.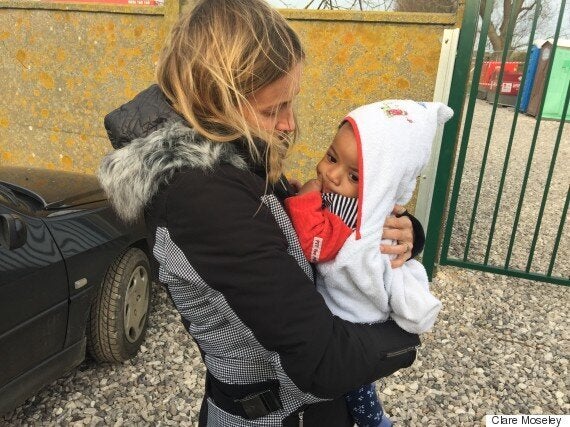 Clare Moseley works with UK charity Care4Calais
However, the groups may face local resistance to their appeal.
Calais Mayor Natacha Bouchart has said local authority officers were being cautious to avoid people squatting on the site.
"We're relieved by this announcement but we're vigilant," she said.
The judge in Lille ruled that the makeshift shelters used by the migrants should be destroyed, save for common spaces like places of worship, schools and a library.
Tap to begin slideshow, story continues below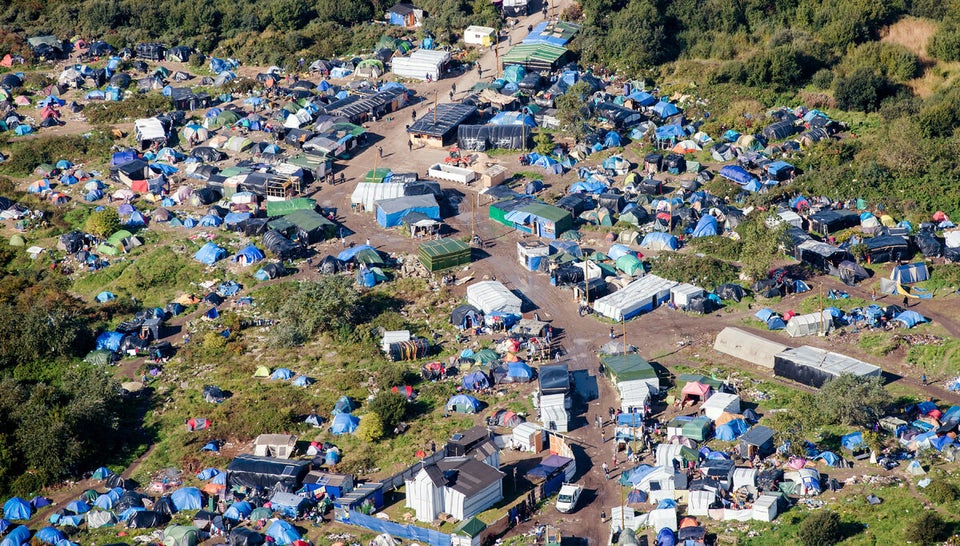 The Jungle in Calais
Moving the migrants out of the area will be the most dramatic step by the French state to end Calais' years-long migrant build-up, which has transformed the city into a high-security tension point, fuelled far-right sentiment and defied British and French government efforts to make it go away.
Critics contend that closing the camp may not solve the problem.
In announcing plans to close the camp, authorities cited security and sanitation concerns and the increasingly tarnished image of Calais, a city of nearly 80,000 takes pride in drawing tourists to its Opal Coast.
Its prime location - with a major ferry port, Eurotunnel rail system and truck traffic crossing the English Channel - has put it in the crosshairs of the migrant crisis.
Popular in the Community