Two men have been charged after a woman was gang raped and her 14-day-old baby boy was killed in front of her three-year-old daughter.
Horrific details have emerged of the attack in Shishgarh village in northern India's Uttar Pradesh State on Monday night.
The 28-year-old mother was allegedly attacked by the driver and conductor of a bus, who forced alcohol down her throat and threw her baby boy on the ground, the Times of India reports.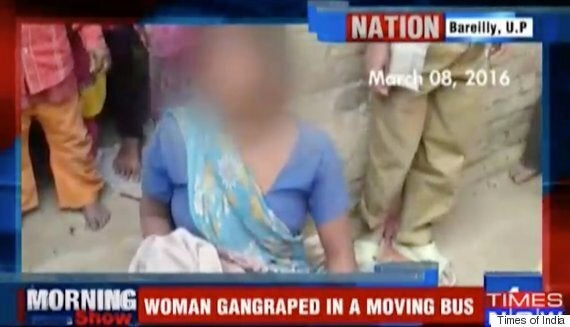 A woman was raped in front of her three-year-old daughter on an Indian bus
The woman's daughter, who hid in a corner of the bus when the attack took place, is believed to be the only other witness to the rape.
Superintendent of Police, Yamuna Prasad, said the woman, from Rampur, had travelled to Shishgarh to visit her sister because her child had been sick.
He said: "Her child had been sick for sometime and she went to visit her sister to meet a tantrik [a healer].
"She was returning to Rampur when she met the two accused at the bus station.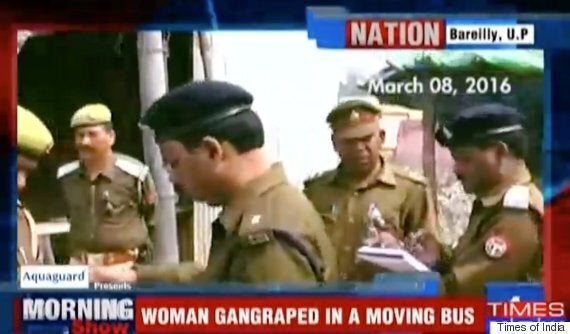 Police said that two men had been arrested and charged
Two men have been arrested and charged with rape and culpable homicide.
Prasad said: "The incident took place when fellow passengers had left the bus.
"We have booked the two accused under Sections 376 D (gang rape) and 304 (culpable homicide not amounting to murder) of the IPC and sent them to jail.
"We will also book them under provisions of the Gangster Act."
Local media reports that the pair carried their unconscious victim out of the bus and left her on the road, next to the bus stand.
The three-year-old girl was found sitting by her unconscious mother and dead brother's body by her father and other villagers.
It follows a number of high-profile attacks on women in India.
In 2012, 23-year-old Jyoti Singh was raped and tortured by six men on a bus in Delhi. She was thrown from the vehicle and died a few weeks later in hospital.
Related