Former Top Gear host Jeremy Clarkson has confirmed he wants to see the UK remain in the European Union, and plenty of people on social media agree - although they seem rather uneasy about it.
Writing in the Sunday Times, Clarkson called for the formation of a "United States of Europe".
He said: "Isn't it better to stay in and try to make the damn thing work properly?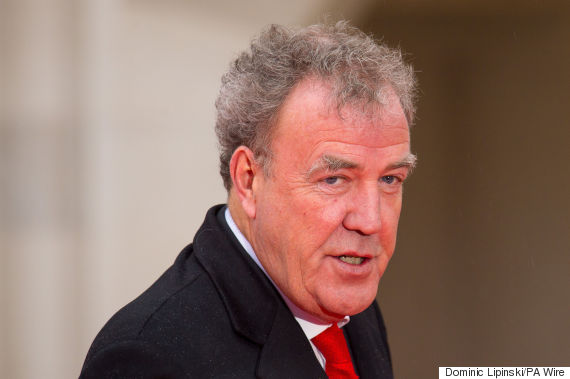 Jeremy Clarkson said he wants to remain in the EU
"To create a United States of Europe that functions as well as the United States of America? With one army and one currency and one unifying set of values?"
The TV presenter's rallying call seemed to strike a chord with some people - but many of them couldn't quite believe they were agreeing with him…
I agree with Jeremy Clarkson on something. So now I have to go & scrub myself for a few hours. https://t.co/w5vXaHLX0e

— Nick Pettigrew (@Nick_Pettigrew) March 13, 2016
This from Jeremy Clarkson seems essentially right. *checks for signs of fever* pic.twitter.com/5ICGB7D17V

— Rupert Myers (@RupertMyers) March 13, 2016
Dismayed to discover Jeremy Clarkson and I will be voting the same way in #EUref

— Blair McDougall (@blairmcdougall) March 13, 2016
I... agree with Jeremy Clarkson?

— Dylan H Morris. (@dylanhm) March 13, 2016
Dear lord, now I'm agreeing with Jeremy Clarkson. I must be sicker than I thought.

— Kris Holt (@KrisHolt1) March 13, 2016
However, some were simply pleased to have him on the Remain side…
Didn't expect @JeremyClarkson to be this pro-EU, but glad to have him. European cars are the best! https://t.co/GawlLKtjYd

— Joris Zwart (@joriszwart) March 13, 2016
https://t.co/CPdiNru9Kg I don't usually agree with Clarkson but applaud him on this.

— Ed Watkinson (@CouncillorEd) March 13, 2016
Jeremy Clarkson, talking complete sense, declares against #brexit There's a lot of good in that man: https://t.co/JAL1L4RLSr

— Tom Doorley (@tomdoorley) March 13, 2016
Enjoyed reading @JeremyClarkson in #thesundaytimes great interpretation of the EU and how it should & can be accountable to us all #Brexit

— Matthew Hickey (@hickey_mm) March 13, 2016
Clarkson's announcement will presumably go down well with his fellow Chipping Norton set member David Cameron, who is urging the public to vote to remain in the EU.
Top Gear's former top man also found himself linked to the latest scandal to engulf the programme, albeit inadvertently, after scenes for the new series were filmed near the Cenotaph in central London.
Retired Colonel Richard Kemp told the Telegraph: "This is a sacred tribute to millions of people who have done far more for their country than Chris Evans and Matt LeBlanc ever will."
He added: "Jeremy Clarkson was certainly no saint but I don't believe he would have ever performed a stunt in such bad taste."
Apologetic Chris Evans Says 'Top Gear Should Cut Cenotaph Scene'