The five things you need to know on Thursday, November 17…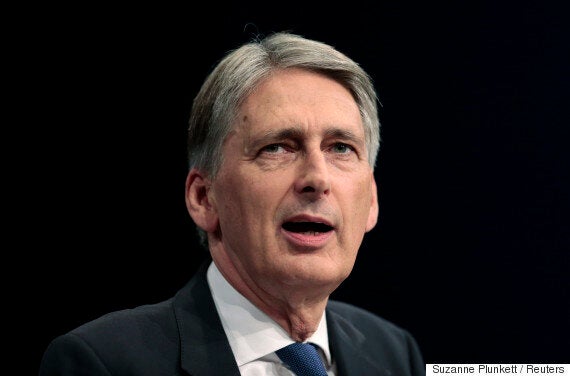 Ahead of the Autumn Statement, plenty of people are still trying to grab the Chancellor's ear. On the day itself, the thing to look out for will not be small giveaways here or there, but the OBR's forecasts for just how much Brexit could impact on our economy.
The FT splashes on a report that Philip Hammond will admit to a £100bn 'Brexit hole' in the finances within five years, the biggest deterioration in growth and investment since 2011. The FT's report yesterday about jam for the JAMs ("just about managing" classes) has been picked up by several papers, who like the tax cuts, fuel duty and air fare help for those struggling to make ends meet.
The most telling line in the Brexit Select Committee's first hearing yesterday was when former Foreign Office perm sec Sir Simon Fraser told Michael Gove his dream of a pain-free "quickie divorce" from the EU was "unrealistic" and "not attainable". A transitional, interim deal was "inevitable", he said. Much focus in Whitehall is on precisely this idea of a holding deal that can be improved or reformed later.
Brexit is sucking up manpower like a sponge. The Times picks up on Civil Service World quotes from civil service chief John Manzoni, warning that Whitehall is already trying to do "30% too much" and risks policy failures unless it scales back on some ambitions, to cope with its huge new Brexit workload.
In a bid to perhaps narrow its own focus, No.10 has let the BBC know that Lords 'revenge reform' plans drafted under Cameron - in the wake of George Osborne's bloody nose over tax credit cuts - have been quietly dumped. But will Hammond listen to pleas from IDS in the Commons yesterday to abandon £3.4bn in welfare cuts under Universal Credit plans?
As for the public's view of what kind of Brexit they want, the John Curtice polling report yesterday suggests the voters are Boris-esque: they are pro-cake and pro-eating it. 90% want to keep free trade with the EU (just 2% don't), yet 70% want migration curbs.
In case anyone forgot, Ed Balls is not just a Strictly star, he's the man responsible for many of New Labour's landmark economic policies. As well as keeping the UK out of the euro and windfall taxes, he'll be remembered most perhaps for creating an independent Bank of England in 1997.
But in a new Harvard paper, the former Shadow Chancellor has now come out in favour of reforms to the Bank to make it more politically accountable, with a US-style oversight council that would include the Chancellor and Treasury officials.
As we reported last night, Balls is at pains to defend the operational independence of the bank and deplores attacks on Mark Carney from Brexiteers and Theresa May. Yet he says central banks have become too powerful and need change to maintain support of the public they are meant to ultimately serve.
Of course, what upset Carney most was May's Tory conference suggestion that his QE programme wasn't doing anything to tackle inequality. But inequality is on the map again thanks to Alan Milburn's startling social mobility commission findings yesterday. He blogs for us on how the 1980s generation is the first to expect worse outcomes than their parents, while Lucy Powell calls for a new approach too.
Many papers of all stripes pick up on the Milburn report. Ed Miliband may feel heartened that he started the conversation in growing inequality and the reversal of generational progress (which was picked up by Barack Obama, trying to explain Trump's victory yesterday in Greece), even if the voters felt he lacked the answers.
On the Today prog, Balls did confront the biggest issue: his chances of a Trump-like victory on Strictly. He made clear he wouldn't 'do a John Sergeant' [the ex-BBC political editor who quit the programme when it looked like he could win]. "You've got to respect the voters and let the public decide…in the end I think they might spot I'm not the best dancer. I think if you've got a bet on me, I'd cash out." Oh, and he will be lowered by a rope from the Blackpool Tower Ballroom ceiling. How very 2016.
Shadow Business Secretary Clive Lewis has his first big policy speech today and he'll use it to connect green energy with industrial strategy. More sexily in headline terms, he will warn that a President Trump could spell global environmental disaster: "There is a real danger that, without urgent action, the election of Donald Trump could mean 'game over' for our planet". Yes, 'game over'.
Our Ned Simons went to the Oxford Union last night to see Trump's former press chief Corey Lewandowski. And guess what? He said: "I do not believe in global warming. Do I believe it's a scam? Yes I do." Lewandowski, who denied assaulting a female Breitbart reporter this summer, is in the running for a possible White House job.
As for Breitbart, its executive chairman Steve Bannon as is Trump's new chief strategist. Joel Pollak its US senior editor at large, was on Today and was furious when Justin Webb said Bannon 'doesn't like Jews'. Pollak (who stressed he was himself an orthodox Jew) blamed anti-Semitic allegations from Bannon's ex-wife on their divorce. He also defended a Breitbart piece that referred to Anne Applebaum as "a Polish, Jewish, American elitist", because the writer was Jewish.
On Trump's likely policies, note that foreign office minister Baroness Anelay was even stronger than the PM yesterday in signalling the UK would not accept a Muslim ban (Lewandowski denies his old boss wants a blanket ban). She also agreed the Govt would treat Trump statements 'seriously but not literally'. Which is quite a thing.
Barack Obama meets Angela Merkel today on his last big foreign tour gig. The PM meets her tomorrow (and in an increasingly Trump-like habit for the new No.10, there's no press conference).
BECAUSE YOU'VE READ THIS FAR…
Sajid Javid has a big housing and planning White Paper due out soon after the Autumn Statement and the Sun has had a sneak peek. In a move that could deeply divide the 'burbs of Middle England, it looks like height restrictions will be scrapped for new buildings. Three and four storey tenement blocks are to get the go-ahead, despite long-held objections of overlooking and light problems for neighbours.
In what seems an odd approach to 'localism', councils will also have to draft five-year plans for housing quotas or face Whitehall stepping in. New moves to increase housing 'density' are likely too, something that has been urged by some campaigners, though there are concerns about creating 'rabbit hutch' flats.
Remember the fuss over Lego announcing it was ending its toy giveaways with the Daily Mail, after pressure from Campaign Against Hate? Well, as anyone in the ad industry will tell you, promotional budgets are entirely separate from ad budgets. And as industry bible Campaign has now revealed, Lego didn't even spend much on adverts with the Mail in the first place.
The plastic brick firm gave the Mail less than £2,500 in 2015 and 2016 in digital fees and nothing at all on actual adverts, Campaign says. Undoubtedly, the toy giveaway promotions are useful for newspaper sales overall, but not direct income.
As for John Lewis, the real target of the campaign, it's standing firm. It says: "We fully appreciate the strength of feeling on this issue but we never make an editorial judgement on a particular newspaper." Again, it can afford to. The vast majority of its spend is with TV, not print ads.
If you're reading this on the web, sign-up HERE to get the WaughZone delivered to your inbox.
Got something you want to share? Please send any stories/tips/quotes/pix/plugs/gossip to Paul Waugh (paul.waugh@huffingtonpost.com), Ned Simons (ned.simons@huffingtonpost.com), Martha Gill (martha.gill@huffingtonpost.com) and Owen Bennett (owen.bennett@huffingtonpost.com)