Ellen Davis-Walker
Marketing and Communications Officer at think tank consultancy GenPol
Ellen is the Marketing and Communications Officer at the think tank consultancy GenPol, where she works closely on matters related to gender and migration. She has participated in Europe-wide lobbying campaigns for gender-aware SRE in the UK and Italy, and manages the English language section of the feminist magazine FCome. Her current doctoral research at the University of Edinburgh examines how grass root activist groups in Paris and Brussels aim to re-engage the public with forgotten colonial history.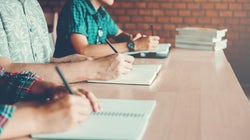 SARINYAPINNGAM via Getty Images
The rates of sexual assault on campus remain outrageous and it is time to look at the big picture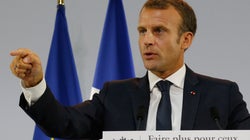 MICHEL EULER via Getty Images
Macron's recognition of Maurice Audin's murder must be coupled with a more difficult process of recognition
It is more than just a shared status: not so much a ripple of change but a seismic shift. There is a crack in the fault line. The #MeToo will continue to pour like rain on to charred ground that has been left untended, but has not lost its life-giving potential.