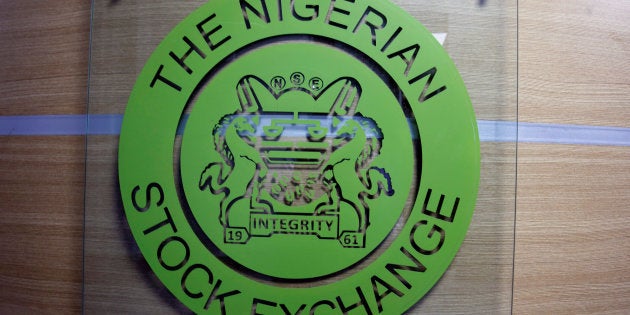 Of all the newspaper stories that emerged this summer, one, in particular, caught my eye. In July, it was reported that the number of people applying to study at UK universities had dropped for the first time since 2012. With tuition fees on the rise and fewer graduate jobs available, many students have been considering opportunities for career development outside of the traditional higher-education space.
This, in tandem with the growing availability of venture capital funding options, is ushering in a new wave of entrepreneurship. So, as Nigeria's economic development continues to stutter, what lessons can we learn from the exodus of students from this linear career path and how can we position ourselves to take advantage of it?
In Nigeria, one thing is certain: we can be extremely proud of our past. The Nigerian education system has produced novelists and academics whose names are known around the world: Chinua Achebe's Things Fall Apartis on the national curriculum in the UK, Wole Soyinka was the first ever African to win the Nobel Prize for Literature. But how proud can we be of our present?
More pertinent yet, what are we putting in place to ensure our future? As economic competition rages across our African continent, can we honestly say that our education system is working as it should be? That it is producing the same visionary minds or giving students the best chance to awake their dormant? I don't believe that it does. In fairness, the problem is not exclusive to Nigeria and certainly, the problem begins long before students arrive at university.
Looking at the statistics we learn that in 2015 UNESCO's Institute for Statistics estimated that over one-fifth of children between the ages of 6 and 11 are not in education and one-third of young people between the ages of about 12 and 14. Without question, this is a major issue. But who is asking the question about the value of the education that children with access to it actually receive in the first place?
What can they do with it? What doors will it open in the real world once any learnings are applied? Is our education system putting people in jobs or is it creating job makers? The most recent figures from the World Bank tell us that it is certainly true that Nigeria has a lower total unemployment rate than some of its economic rivals like Kenya, Ghana and South Africa.
I believe it is a mistake not to address shortcomings in education, particularly where they are creating an entrepreneurial skills gap that denies students the chance to participate in Nigeria's economic growth.
But unlike its competitors, Nigeria's unemployment rate is on the rise. And more worrying still, Nigeria may have more students in school, but it has the lowest literacy rate among 15-24-year-olds out of all its competitors. This is worrying for two reasons: one it means that education isn't just denying students a decent rudimentary education; two, students leaving school today will almost certainly have neither the skills nor the understanding of how to innovate, develop or spot an opportunity to start a business. Our schools are creating the next generation of capacity, not creativity.
Perhaps that is not as big a threat as it seems, but I believe it is a mistake not to address shortcomings in education, particularly where they are creating an entrepreneurial skills gap that denies students the chance to participate in Nigeria's economic growth. Take Kenya, for instance: the country has been witnessing major growth in entrepreneurship and innovation for the past several years.
Largely this has been encouraged by a rising interest towards new technologies and mobile connectivity, but equally it has been because of access to workable venture capital, even at a microloan level, much more tightly controlled and better managed. In Nigeria, there are currently over 700 microfinance institutions [MFIs] offering start-up capital.
In Kenya, there are just 24. That means stricter, better-deployed resources and more responsible business practices. Combine that with the digital and technological literacy in young people as well as the country's smart-phone penetration, Kenya is positioned perfectly to lead a new era of economic development in Africa.
So, what is Nigeria doing to ready its students for the world of work? How are we fostering a culture of enterprise, rather than entitlement? Perhaps the first thing we must do is to place greater trust, pride and encouragement in our home-grown capability. If there is one thing with which I have struggled most in starting a business in Nigeria, it is getting over the perception that 'foreign is better'.
It didn't matter how hard I worked, how many hours I put in or how many jobs I created, if a contract could be given to Shell or Chevron or any one of the countless other IOCs, it would be given to the IOCs. It took decades of gradual progress and hard work for Aiteo Group, the oil services company of which I am Chairman, to compete with overseas players.
So how do we create a regional centre of excellence for Education and establish our institutions as incubators of talent and innovation at every level of study?
But when we were given the chance, we absolutely thrived. The world gave us a chance, and we showed the world a new way to run an oil company built by Nigerians, run by Nigerians and fostering enterprise as well as excellence for the Nigerians we employed. In doing so, we showed it was possible to take on the foreign players and win. We gave Nigeria back her pride, and Nigerian local content operators have flourished. So how do we create a regional centre of excellence for Education and establish our institutions as incubators of talent and innovation at every level of study?
The most important thing is that the education we give to students working in primary, secondary and higher education the gifts to be self-sufficient, rather than just simply to pass a few exams and progress to the next level of a curriculum that may not give them marketable skills.
If at every stage of an educational journey, students were given practical business sense and tools for enterprise alongside the literary and mathematical studies that currently form the backbone of our curriculum, we would empower younger generations to take control of their future by realising the potential that can be unlocked by their own skills and ambitions.
Perhaps indeed it is time to revisit the National Policy on Education, which was passed in 2004, to once again emphasise not only the importance of the entrepreneurial spirit in our national curriculum but ensure that we are providing the right tools for equipping students with the ability to innovate, evaluate risks and manage their results responsibly.
Think of the election pledged to Nigeria's current government: corruption, oil reform and diversification. Incoming governments have a tendency to look to the past and right wrongs they see there, rather than address the needs of our country's future. It would be a step of great significance if this administration could use their high office to be forward-looking and seek to pass legislation that works to ensure a brighter future, a more valuable education.
I believe that underemployment poses a far greater risk to Nigerian prosperity than unemployment. Underemployment means that we are not making the best use of the skills we have in our young people, not making them aware of the opportunities that exist for innovation and not freeing them from an overreliance on employment from big companies.
If charity begins at home, then enterprise begins in the classroom and we will never realise the great economic potential or longevity of our great Nigerian nation if greater emphasis is not placed on providing students with marketable, innovative skills.