Let's be honest. No matter how much we all try to pretend to love hitting the gym, most of us (save a superhuman few) find exercising a complete and utter chore.
That's why we're dedicating the entire month of April to fitspiration, where we hope to inspire our readers (and ourselves) to get fit and embrace sport by instilling positivity and realistic goal setting.
The carrot and stick approach to exercise has got to stop. At one end we're promised great bodies, eternal youth and lower risk of heart disease, while at the other we're shouted out by fitness instructors to "SPRINT FASTER" or given detentions by stern PE teachers for forgetting our trainers. Neither is effective - this two pronged approach only puts people off.
All too often the journey is forgotten. In this rush to achieve the unachievable or escape the inescapable, we've forgotten to be present and enjoy the moment - whether that's clearing your head on a five mile run or heading to zumba for 45 minutes every Saturday morning.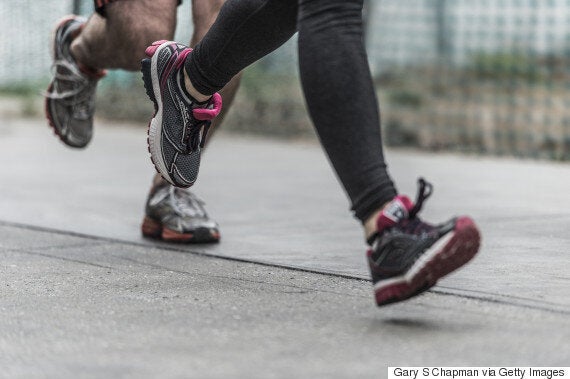 And it's not just women who are suffering. Poor male body image and anxiety is finally being addressed, with eating disorders, such as bigorexia, and men's representation in the media providing a hot bed for discussion.
With this is mind, it's clearly no co-incidence that our fitspiration month takes place in April.
From now onwards, publications will start beating the bikini body drum, by posting quick fix diets or body shaming celebrities on holiday in the lead up to summer. This has been going on for too long and we're determined to challenge this negativity.
We're not trying to deny that working towards a certain body type isn't on most people's agenda when it comes to exercise (in fact exercising will inevitably change your body shape), we simply want to change the way we approach exercise.
The way we're going to do this is simple: by featuring down-to-earth interviews with inspiring female athletes, sharing fitness stories from regular people like you and me and offering accessible easy-to-follow home exercise tips.
We'll also be rounding up the best sports bras and budget fitness wear to help kit you out as the newly-inspired fitness fanatic you'll be by the end of the month.
As well as this, lifestyle writer and resident dance fanatic Rachel Moss, will be writing an ode to tap dancing - she's been going every week since she was four years old, and thinks the key to keeping healthy is by finding your passion.
I've also bullied some ladies from the HuffPost UK team to join me in running their first 10K as part of the Nike Women's Race Series. (We'll be updating our progress to Instagram, if you're taking part please tag your training photos #HPFitness.)
And finally, I'll be interviewing national treasure Clare Balding for our My Life section how to get more people (particularly women) out there and being active.
It's time to reclaim not only our bodies, but our gyms, our parks, our pavements - doing as much as we can (or as little if just starting out) to challenge the status quo around fitness. Once and for all.