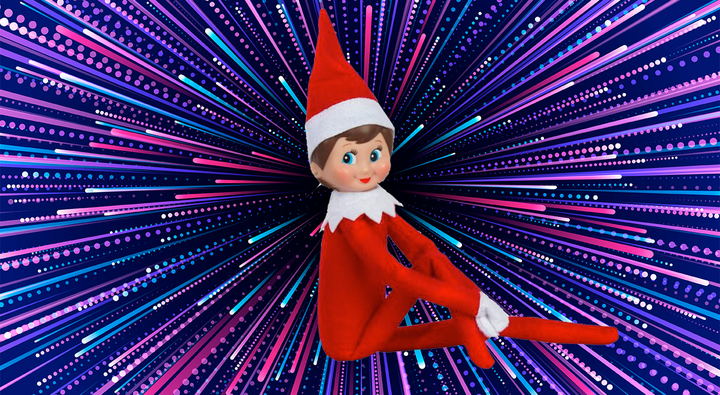 You might have started the month off with some extravagant Elf on the Shelf creations – or played it low-key so your kids don't expect too much.
But wherever you stand, you're probably always on the lookout for more ideas for the next seven days, so we're doing exactly that throughout the whole month of December.
Here are some creations that have caught our eye in the past week – good luck!
1. Christmas tree elf
Come on, you want some simple ideas, don't you? Shove the elf in the tree and make it look like they're having a whale of a time. Easy.
2. Bananas elf
Make your cheeky elf decorate some bananas from the fruit bowl – use a felt tip or biro, and draw some funny faces.
3. Shark elf
"Baby shark do do do do do, baby shark do do do do, baby shark..." You know the song. Apologies for getting it in your head again, but if your kid is a fan, they'll love this set-up.
4. Flossing elf
The floss dance and teeth floss – easy to be confused. Combine the two for this cheeky idea below.
5. Zipline elf
All you need is some ribbon and a candy cane – and somewhere to hang it! This one's an adventurer.
6. Coffee angel elf
Forget the mess of flour with a snow angel, try coffee beans instead.
7. Helpful elf
If you can use the elf to encourage your kids to brush their teeth, even better.