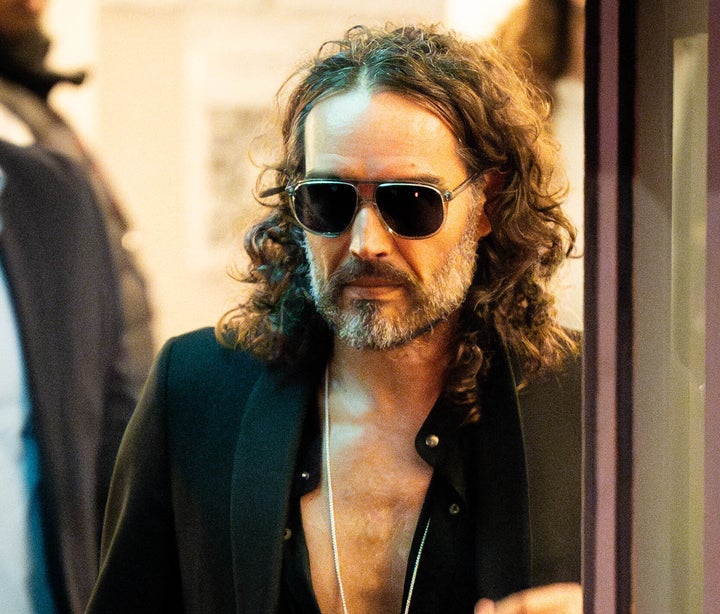 Among other claims, one woman has alleged that she had a relationship with Brand when she was just 16 and he was 30, and then sexually assaulted her.
Brand has denied the "very serious criminal allegations" against him and says his relationships have all been consensual. The police have not said they have opened a criminal investigation and no arrests have been made.
The allegations have sparked a wider conversation about updating the UK consent laws. Here's what you need to know.
What is the age of consent in the UK?
Since 1885, the age of consent has been 16 across the whole of the UK – it was just 13 years old before that.
The current law means that a person who is aged 16, and of any sex, gender or sexual orientation can legally start to take part in sexual activity.
But, as the charity Rape Crisis explains: "This means that sexual activity between two or more people is always unlawful if at least one of the people is under the age of 16."
This law applies even if someone under 16 gives their consent, or those involved are the same age or very close in age.
Consent means someone has the freedom and capacity to take part in sexual activity – and it can be withdrawn at any time before or during sexual activity.
Rape Crisis says that in England and Wales, not everyone who does something unlawful will be charged with a crime and prosecuted, as prosecutors then decide if it is in the "public interest".
It adds: "The age of consent exists to protect children and young people – not to turn them into criminals for no good reason or to cause them unnecessary harm."
It is illegal to take part in sexual activity with anyone under 18 if you're in a position of trust, too – such as teachers, social workers, health workers etc.
However, there are stricter rules in places for people under 13, as The Sexual Offences Act 2003 has different offences for cases for young people aged 12 and under.
What are the allegations against Brand?
One of four anonymous women accused Brand of rape, sexual assault and emotional abuse in a joint investigation released by The Times, The Sunday Times and Channel 4′s Dispatches over the weekend.
Brand has vehemently denied all allegations.
One of the women, under the pseudonym of Alice, alleged she was in a relationship with Brand when she was 16, and he was 30.
Alice claimed Brand had asked her to save his number in her phone under a fake woman's name, and later violently sexually assaulted her.
She is now calling for the law to change so 16-year-olds cannot have sex with people in their 30s.
How could the age of consent be changed?
Alice told Woman's Hour on Monday: "I think we should at least start to think about changing the ideas of consent."
Her comments comes amid concerns that a low age of consent means teenagers could not be protected from abusive sexual activity with older adults.
Lisa Durston, from the rape and sexual abuse support charity SARSAS, told Sky News: "While it's important not to deny anyone over the age of 16 agency, it's also important to recognise the huge power imbalance involved in a relationship between a 16/17-year-old and someone much older."
She said while the law recognises that people in positions of trust should not have sexual activity with anyone under 18, it is technically legal in other situations to have sex with people aged 16.
But, that "doesn't make it OK" to have a sexual relationship with somebody much younger than you, she said.
Durston added: "Someone who is 16/17 years old is unlikely to have the life experience or knowledge of adult relationships to help them navigate that relationship."
In some US states, a person can legally have consensual sex with a minor if there is not a significant age gap, although this number varies by state.
This means some 16 and 17 years old can have sex, because there isn't a huge age gap.
A YouGov poll conducted on Tuesday also found that 64% of UK respondents would support changing the law so people above a certain age were prohibited from having sex with 16 and 17 year olds.
What current rules are in place to protect 16-17 year olds?
It is currently illegal to:
• Take a photo or video of some aged under 18 engaging in sexual activity
• Pay for sex from someone under 18
• Take part in sexual activity with someone under 18 if you're in a position of trust
• Take part in sexual activity with someone under 18 if they are a member of your family.
The minimum age for marriage was raised from 16 to 18 in England and Wales, although it is still 16 (if those involved have their parents' permission) in Scotland and Northern Ireland.
Help and support: