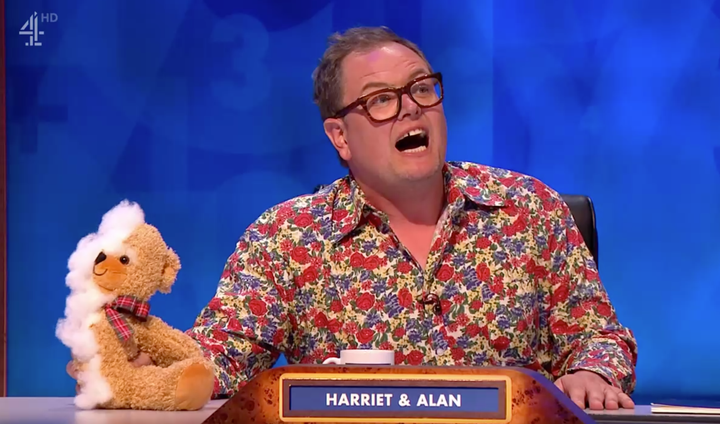 Near the beginning of Alan's appearance on the comedy gameshow on Friday night, he was asked whether he had brought along a mascot, and presented the rest of the panel with a severed teddy bear.
"I've gone through a really spiteful, messy divorce," he joked. "My ex's lawyer said take half of everything, look at that."
"But not just that, household items," he continued, before revealing "half a kettle", "half a toaster" and "half a fondue set".
"All the cheese goes all over the floor!" the Drag Race UK judge quipped.
Alan went on to say that he and Paul had "divvied up our celebrity friends".
"I get custody of Adele," Alan added, before joking that Paul "gets Gok Wan at the weekend".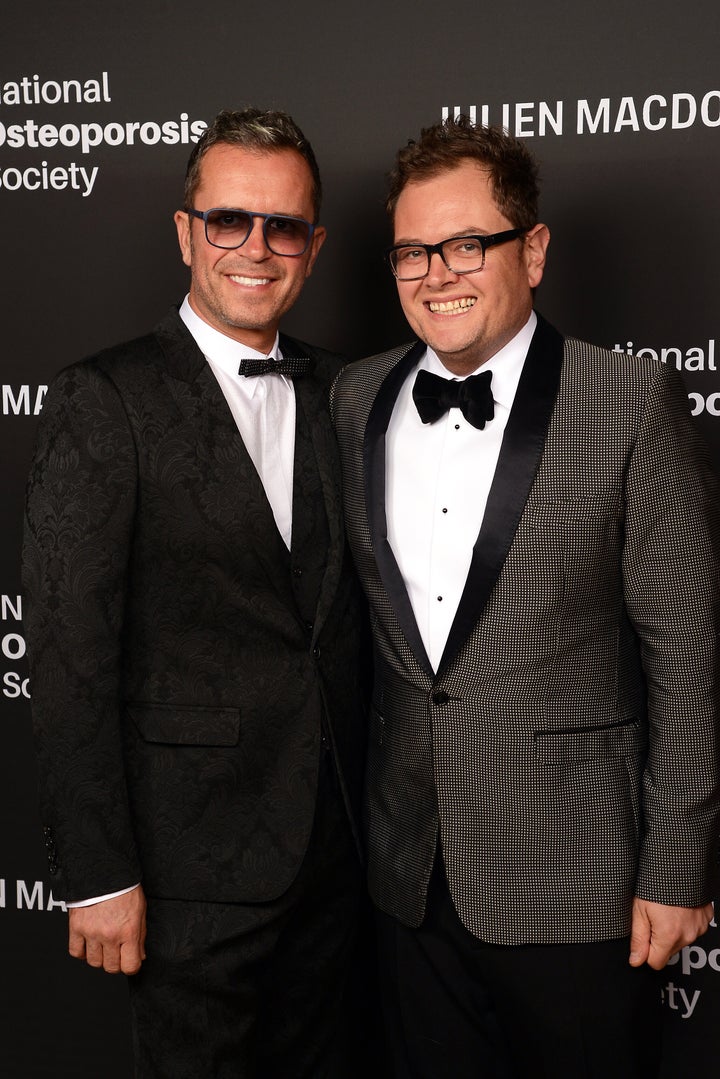 Alan ended the segment on 8 Out Of 10 Cats by insisting he and Paul were "still friends" but that despite "taking half of everything, the one thing he can't take is my dignity" before standing up to gather his items – revealing he was only wearing a leather jockstrap on his bottom half.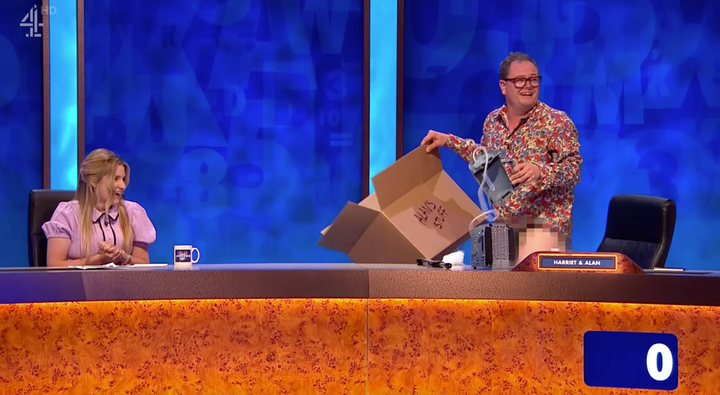 Earlier this year, Alan insisted he would always remain friends with his ex-husband, telling Lorraine Kelly: "He's excited about the future, I'm excited about the future, but we'll still always be friends because we've been through so much."