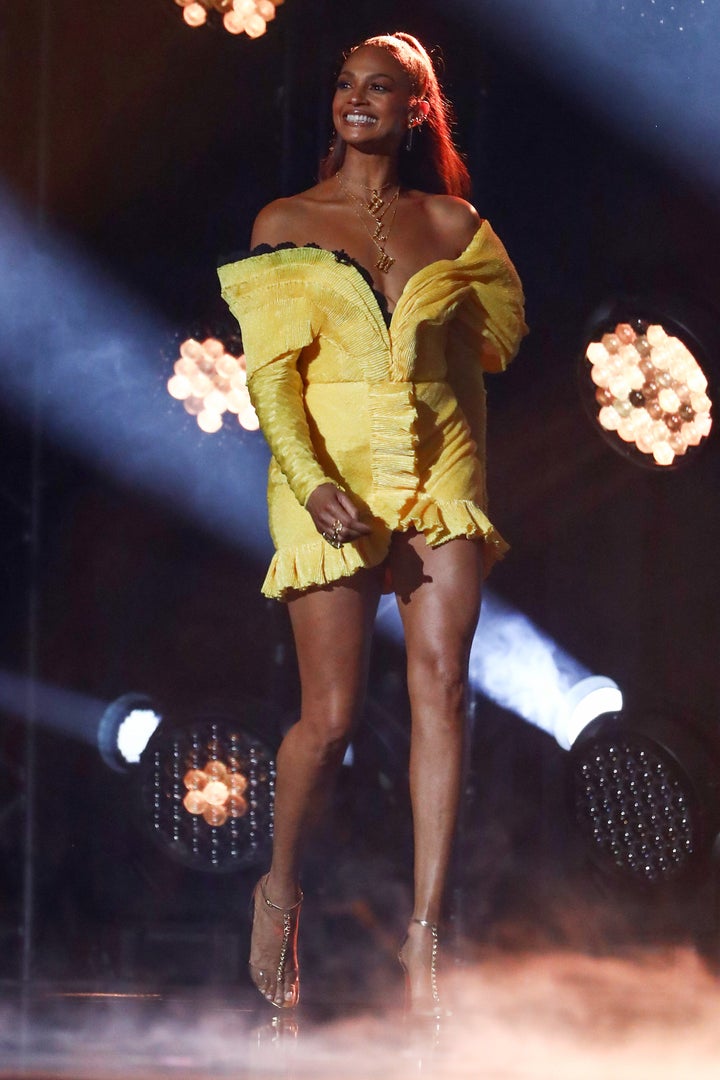 The routine included references to both the coronavirus pandemic and the killing of George Floyd, as well as the global protests in support of Black Lives Matter that followed.
Fans took to Twitter to praise Alesha for showing unity with the BGT champions...
ITV previously announced they were standing by Diversity, saying in a statement: "Britain's Got Talent has always been an inclusive show, which showcases diversity and supports strong storytelling in all forms and ITV stands behind the decision to broadcast Diversity's performance on BGT.
"Ashley and the group are a great example of the talent, creativity and diversity of modern Britain and their performance was an authentic, heartfelt response to many of the issues and events which have affected society in 2020."
Posting on Twitter last weekend, the former Mis-Teeq star insisted she had "never threatened to quit" the series, accusing the journalist in question of "making up this story".
"For the record I never threatened to quit BGT, I've had no conversations with ITV regarding this matter," she wrote. "I do however stand by and support @AshleyBanjo and Diversity."
On Saturday, ITV doubled down on their support for Diversity with full-page ads in national newspapers, which Alesha shared on Instagram.
"Well done @itv for standing with Diversity! Proud of you! This image is in all of the national newspapers today, " she wrote.
The ads come after Diversity's Ashley Banjo spoke out about the racist abuse he and the rest of the dance troupe have experienced since their performance.
Addressing this in an Instagram video, Ashley told his fans he was "feeling nothing but proud and positive", insisting that the "negativity is the minority".
He said: "A lot of the negativity and the nastiness and the racism shows exactly why this performance was needed, and exactly why this conversation that has now risen from it is necessary.
"Racism is very real, I knew it before, and I definitely know it now. After this performance, and everything that we've received, it's been overwhelming in the negative sense sometimes."
He added: "We're feeling positive, proud, happy, confident and we stand by every single decision that we made with that performance."