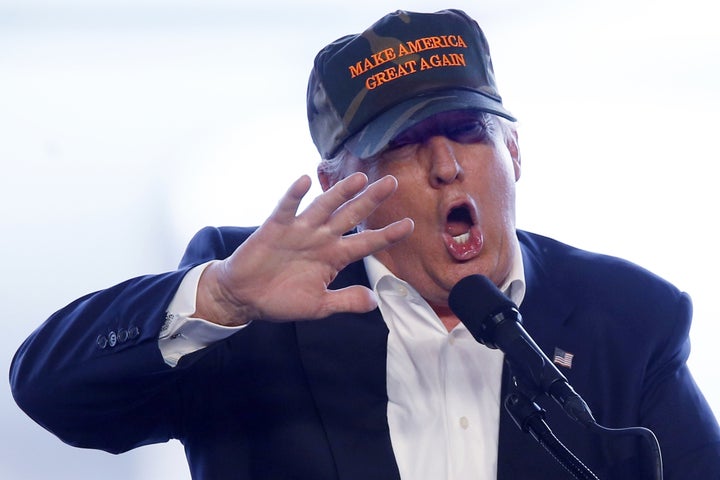 Former Scottish First Minister Alex Salmond has urged Americans not to vote for Donald Trump, claiming he has a "bullying" and unpredictable nature that makes him unfit to be US President.
In an interview with HuffPost UK and the Daily Telegraph, the Scottish National Party MP said the billionaire tycoon lacked the "temperament" needed to be in charge of the White House - and urged all Americans with Scots roots not to vote for him.
His words came as he revealed for the first time details of his many contacts with the presumptive Republican Presidential nominee over his investments and golf courses in Scotland, including "green ink" letters sent by courier from the States.
Salmond, who led the Scottish Government from 2007 to 2014, also slammed Trump for trying to cover up his late mother's history as an "economic migrant" to the US and suggested that he attacked Muslims and Mexicans purely to win votes.
And he warned that a planned trip to Scotland by the former reality TV star, due on the eve of the UK's EU referendum, would backfire for the 'Brexit' campaign that wants to take Britain out of the European Union.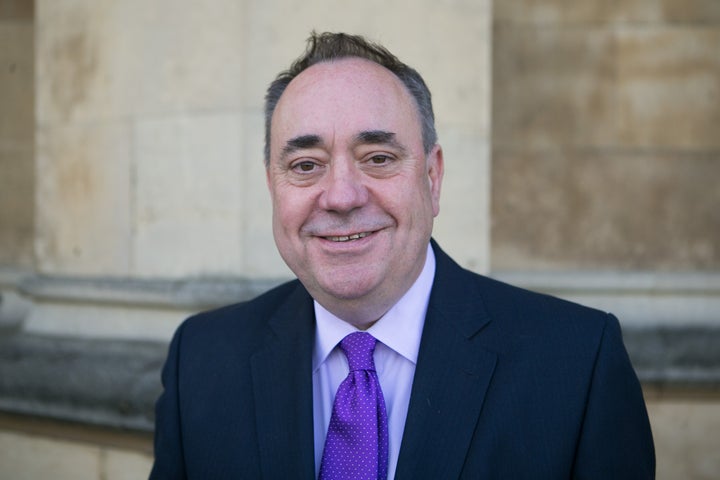 Trump is half-Scots, and often speaks proudly of his tartan roots and owns two golf resorts in Scotland, with plans to spend £200million on a revamp.
But Salmond said that while he was First Minister, Trump would regularly hector him over his investments in Scotland, particularly the impact of a proposed wind farm near the businessman's Turnberry golf course.
"The difficulty I would have with Trump is more of his temperament in terms of being in the Oval Office," he said.
"This is someone who in the course of a telephone call can go from pleading to bullying to cameraderie, to threatening, up and down.
"Most American presidents don't send you 'green ink' letters, often capital letters. Usually couriered overnight with press articles attached to them, 'READ THIS!' Underlined, three times.
"In the days before email - which I'm sure that Donald as candidate has caught up with, as some of his tweets are legendary - when I was first minister of Scotland and we were on speaking terms, he was sending these couriered letters. And eventually you just went [motions to throw them in a bin]."
Salmond said that Trump had sent him "dozens" of the "green ink" letters during their long-running feud over Scottish Government approval for wind turbines near one golf resort that Trump felt would ruin the views.
"It was all about wind power. We fell out over his belief that being an investor in a country gave you a right to determine its energy policy. And also the way he treats people is poor," the SNP MP said.
"There's nothing wrong with the golf course, it was fine, it was the rest of it. The thing with Donald is, obviously politicians are prone to exaggeration but his was by a factor of 10. If he promises you a billion dollars then divide it by ten.
"What The Donald has needed for years is somebody to say 'No' to him. If it had happened much earlier then we would all be in a better place."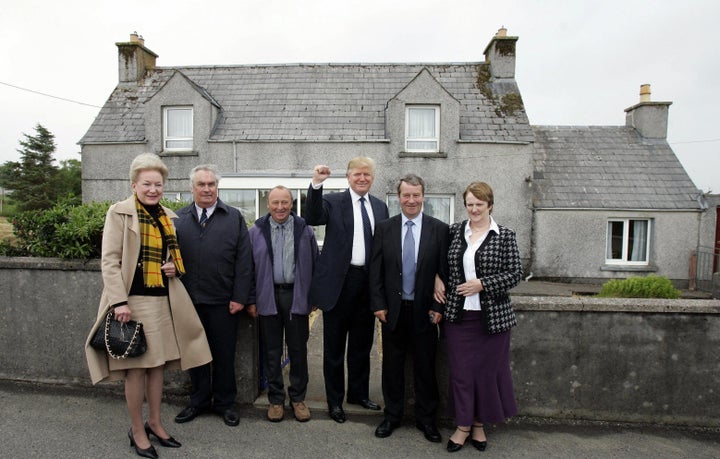 Salmond said that Trump had boasted of his Scottish roots so it was right for Scotland to hold him to account.
"He plays up his Scottish heritage a great deal, it gives him a certain cachet, a respectability because it's a very honourable heritage to have in the United States," he said.
"Which is why incidentally in any of my statements on this matter…if i've got any small role in this matter, it's to say to Scots Americans: under no circumstances make this man President of the United States of America."
Salmond also criticised Trump and his family for trying to gloss over the fact that his Scottish mother Mary Macleod had arrived in America as an 'economic migrant'.
Mrs Trump was born the daughter of a Gaelic-speaking fisherman and his wife in a tiny village on the remote Isle of Lewis in 1912. In New York, she met Frank Trump, a builder and the son of German immigrants.
Mrs Trump, who was noted for her philanthropy, died at the age of 88 in New York in 2000. Her son visited the cottage where she was born when he landed his Boeing 757 private jet on the island in 2008.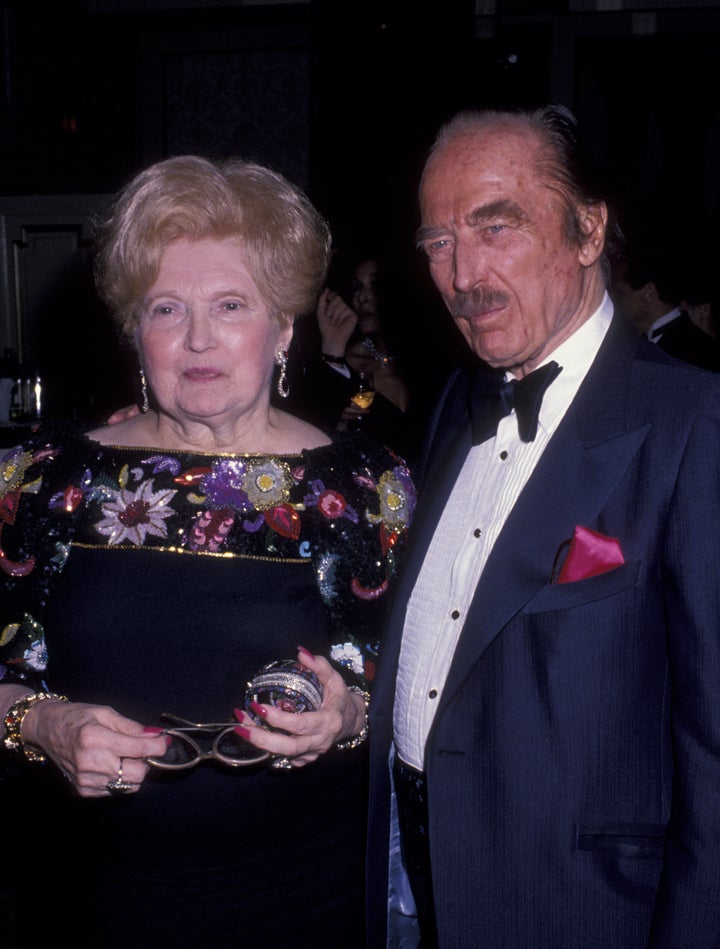 But Salmond said Trump should acknowledge that his mother was driven by poverty to seek a new home in the US in the 1920s.
"Mary Macleod of course, unlike the Donald's presentation of the story, was an economic migrant," he said.
"She was a young lady who left the Island of Lewis in the late 20s, at a time when not only was there great economic difficulties and depopulation but the Western Isles had huge imbalance of the populations between men and women because the young men had lost their lives in the First World War -and the Iolaire [disaster], which was a troop ship which sank half a mile from Stornaway harbour.
"In the 1920s there were emigration ships which were all women. And Mary Macleod was part of that process. She wasn't, as was presented by the family later, someone who was on holiday and happened to meet Donald's father.
"She was somebody who emigrated as an economic migrant. And someone who through her hard work, her perseverance, the welcome she received in her new country, married a hugely successful businessman and went on to raise a family.
"And she was in all senses a credit to the community. So the only thing I'd say about that is why therefore does Donald Trump find it so difficult to understand that economic migrants to the United States in 2016 might be hard working, decent folk like his mother, who will emerge as credit to their community and country, given a fair chance as she was, and a welcome as she was. I find that quite difficult to understand.
Salmond suggested that Trump had never been prejudiced against ethnic groups or immigrants during their own meetings and hinted that he was playing the race card to win votes.
"But then of course there's the reality behind all this. I met him twice but I spoke to him many times. And I never once detected any animus towards Muslims or Mexicans. Which leads me to believe that this is the classic demagoguery of saying things to catch a constituency. Which makes it worse."
Salmond praised Hillary Clinton for resisting sexist attacks on her over the years and said 'any rational person' would want her to beat Trump in the election this November.
"She has picked up a lot criticism over her career. And I think some of it at least initially was because she was a woman, in the sense that she was portrayed as the Lady Macbeth behind he husband," he said.
"In a sense she was more political, probably smarter than her husband and that was meant to be a big disadvantage -if you look back to Medicare, the reform she was behind. She's picked up a lot of wounds along the way but I fervently hope she is able to prevail in this particular contest - as any rational person would in my opinion."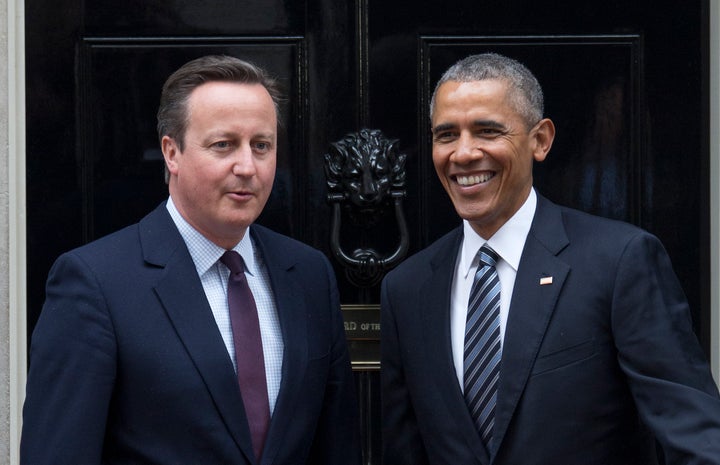 Salmond also said that Trump's planned arrival in the UK on June 22, the day before the EU referendum, would backfire if he tried to give his support to the Brexit campaign.
"It certainly won't help Brexit. I'm always fascinated by Donald's selective memory but most recently in the Sunday Times he said yet again that it was my Government's release of Mr Megrahi which really made it impossible for us to [work together].
"Given that he offered publicly to endorse me in 2011, two years later, an invitation which I politely declined on the basis that I didn't think it would help me much. If I didn't think it would help my reelection in 2011 I don't think the Brexit campaign could sensibly think his endorsement would sensibly help them in 2016."
The former first minister also said that Trump's economic protectionism was yet another reason not to trust him as President.
Whereas Barack Obama warned that the UK would go 'to the back of the queue' for trade deals if it quit the EU, Trump would be worse.
"We will all be in the same queue, with 40% tariff barriers if he's President. So we will all be equal in facing a 40% tariff," Salmond said.
"One thing is clear if you're in that position with someone who was President who believes protectionism is a one-way process and you're in a negotiation with such a person then from everything I know about Donald Trump, I would prefer to do that negotiation with 500 million people than with 65."
Popular in the Community