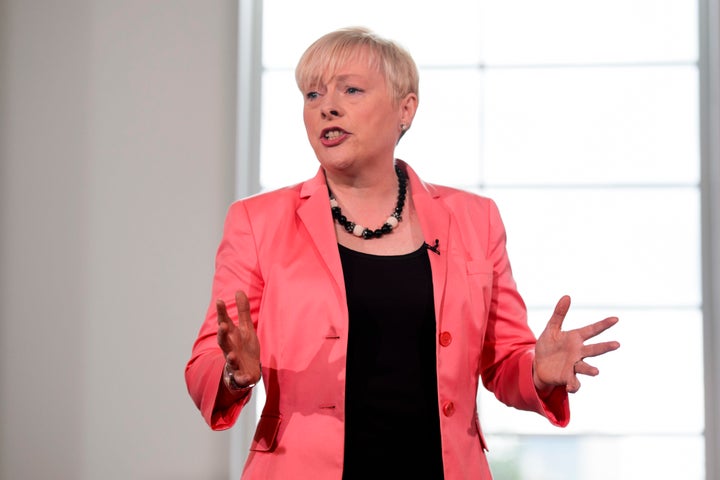 Veteran BBC presenter John Humphrys has prompted outrage for quizzing Angela Eagle on whether she was too emotional to be a political leader.
The Today programme host interrupted Eagle, who was discussing women workers' rights, to question her emotional stability in an interview on Tuesday.
Humphrys challenged her over whether voters wanted a prime minister who "weeps in the face of this sort of thing" when "confronting Putin".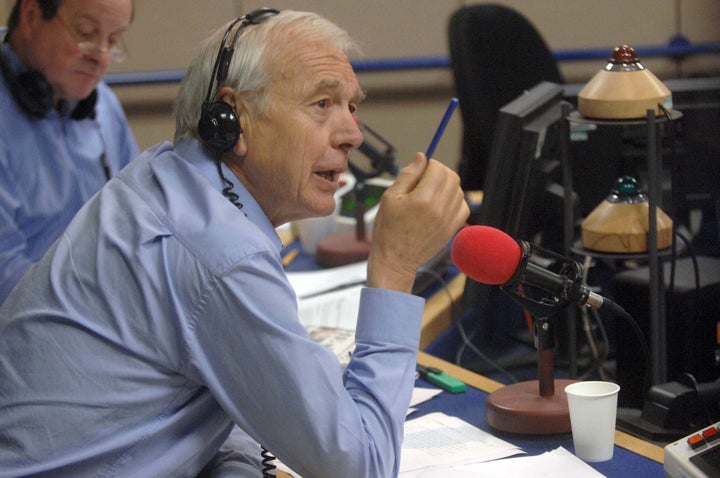 Eagle rebutted that there was "more than one way to be a leader", saying she had cried in reaction to being unable to deliver on her promise to make Jeremy Corbyn's leadership work, when interviewed on the BBC's World at One in June.
"Being in touch with your emotions is quite an important thing," Eagle said. "Politicians ought to be human beings and leaders can be human beings."
She added: "I'm not crying now, am I."
But the line of questioning from Humphrys prompted allegations of "sexism", with popular commentators on women's issues criticising the Today presenter for his interview conduct.
And Shashank Joshi tackled Humphrys over his assertion people would question whether Eagle could stand up to Putin.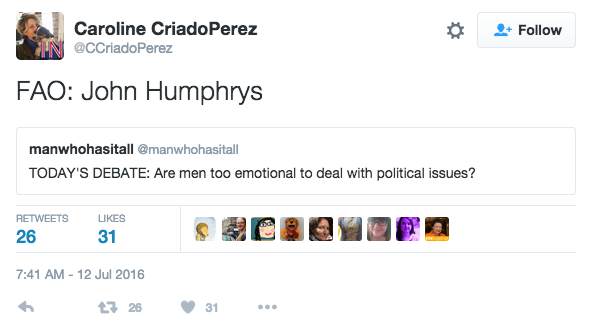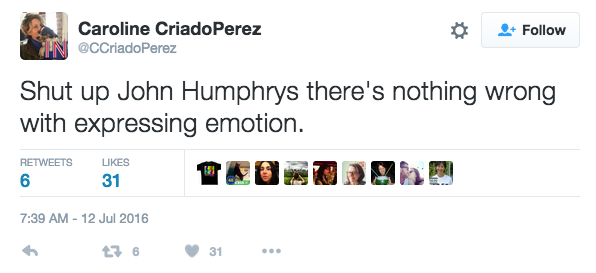 Others also pointed out notable politicians who had cried on TV before.
While journalist Sunny Hundal branded the line of questioning "sexist" and said it "wouldn't be asked of men". He also pointed to former US congress Speaker John Boehner, who has cried on TV before after listening to an address from Pope Francis.
"Is he also too emotional?" Beatie asked.
A BBC spokeswoman told HuffPost UK: "Our audience expects Today presenters to robustly question any potential future political party leaders about their suitability as John did on this occasion."
READ MORE: