Toddlers going to nursery at Apples and Honey Nightingale don't just spend their days interacting with other young children, they also build relationships with the building's elderly residents.
Intergenerational-nurseries - ones which share spaces with a care home - have been shown to reduce loneliness in older people and boost their mental and physical health. But parents whose children attend Apples and Honey Nightingale in Clapham, London, have been pleased to see the benefits go both ways. Bridging the gap between generations has introduced their toddlers to a new range of life skills.
"My three-year-old daughter, Neriah, is getting to spend time with a generation that she would not be normally exposed to," said Simon Pedzisi, 35, who is the director of care services at Nightingale House Care Home.
"Seeing her around the home interacting with residents is something special, which I know is benefitting her social development."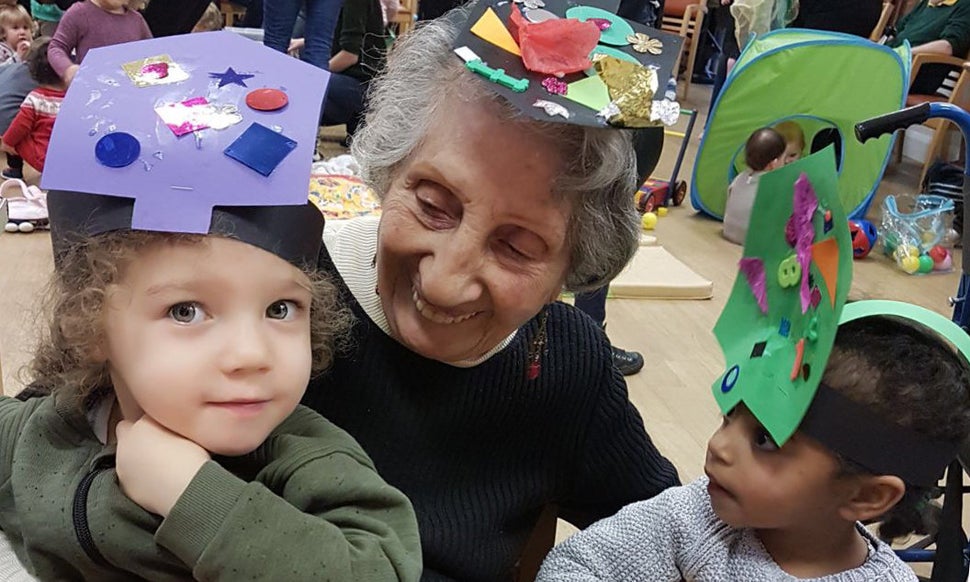 Pedzisi continued: "Interaction with older people supports children's learning as part of the early years curriculum. It boosts their confidence and their social development. Parents can go to work assured that their children are well looked after, with stimulating learning opportunities."
Leanne Rhodes' two-year-old daughter, Isabelle has been in the nursery for two months.
"Her language skills have improved and I've noticed some new phrases, such as her saying 'you're welcome' when someone says thank you to her," said the 33-year-old, from Solihull.
"I think it's great for her to be interacting with different residents during the week; someone new to laugh with and develop a special bond with. It definitely makes the days more stimulating for Isabelle."
Stephen Burke, director of United For All Ages, an organisation that works to bring people together across generations, says contact with care home residents can help develop children's understanding of ageing and issues affecting older people, especially if they don't have older relatives living close by - and Pedzisi agrees:
"This level of exposure and integration allows young children to understand and value elderly people, and also see them as an integral part of the community as they grow up to be leaders of tomorrow," he said.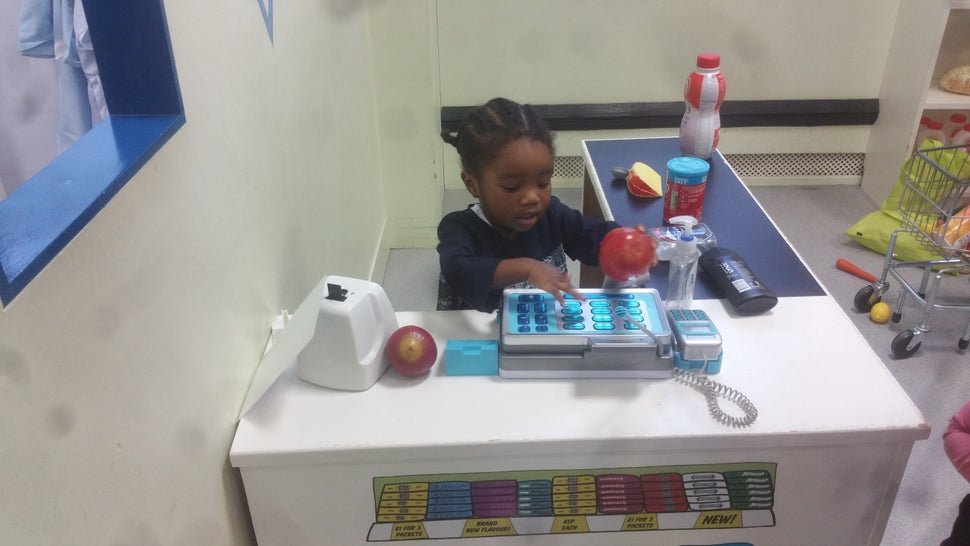 Burke believes Britain is one of the most age-segregated countries in the world. The 2016 British Integration Survey found that those aged under 18 are taking up just 24% of opportunities to mix socially with those from a different generation to themselves. Those aged 65 and older take up 59% of such opportunities, but this has fallen from 63% in 2014.
Building care homes by nurseries and schools could help change that as a recent report by United For All Ages found it breaks down the "age apartheid" and reduces loneliness and divided communities.
Rhodes feels the experience has certainly encouraged her daughter to bridge the generation gap.
"I've noticed she has increased in her confidence around older people and will say hello to them when we are out, whereas she has previously ignored them," she said.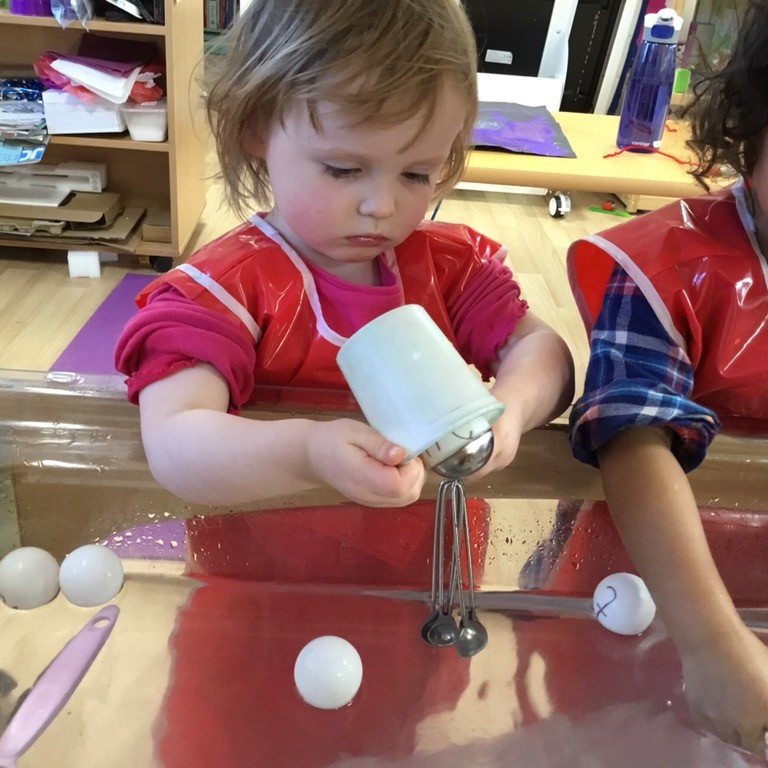 Pedzisi has seen first-hand how the cross-generational space has boosted his daughter's social and developmental skills, since she started when it opened in September 2017.
"As a parent I enjoy the stories that my daughter and I now share about the activities she gets to do," he said.
Neriah has baked with the residents and they've taught her how to paint with a paint brush. Pedzisi has also enjoyed gaining an insight into his daughter's day through conversations with the care home residents.
"The excitement in the residents' voices tells me this is something they loved and look forward to doing," he said. "It gives them a sense of purpose to know they are contributing to a child's learning and development."
Fay Garcia is 90 years old and has no children of her own.
"Spending time with the children is one of my biggest pleasures in the home," she told HuffPost UK. "Getting to know the children is an absolute joy and now I feel as though they are part of my family.
"I love it when we have the cookery sessions and I absolutely adore it when the children come up to physio with us. They are sweet, they're charming and they're very responsive.
"Just yesterday I said to a young girl named Florence: 'Ooh can I come up on that slide?' She looked me straight in the face and said: 'No!' So I chuckled and said: 'Well that's fortunate as I wouldn't be able to get up and I certainly wouldn't get down!'"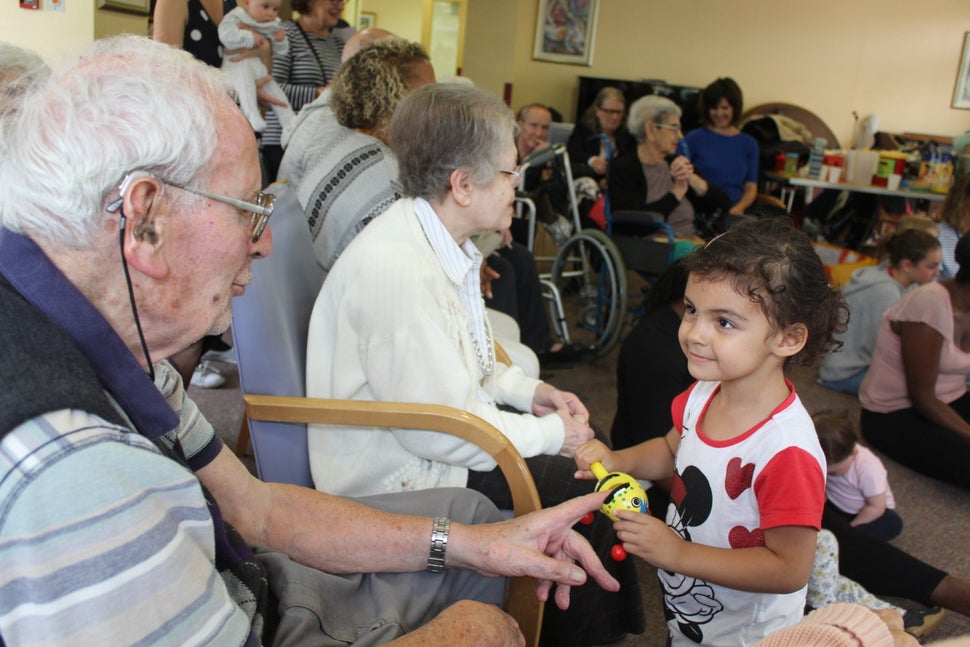 The positive skills gained by toddlers aren't unique to Neriah and Isabelle.
Judith Ish-Horowicz one of the co-founders of the care home-nursery, watches new intergenerational relationships blossom every single day.
"Residents have time to listen," she said. "They explain to the children how things used to be so that they understand that nothing stands still, the world is always changing and they are all part of this adventure.
"I think the children rise to this responsibility and it gives them confidence and a feeling of security in being loved and respected. Their sensitivity to the needs of their new friends is wonderful to watch and they show an unexpected maturity.
"During music sessions, they will hand instruments to wheelchair-bound participants without being asked. They sit in deep conversation and share stories."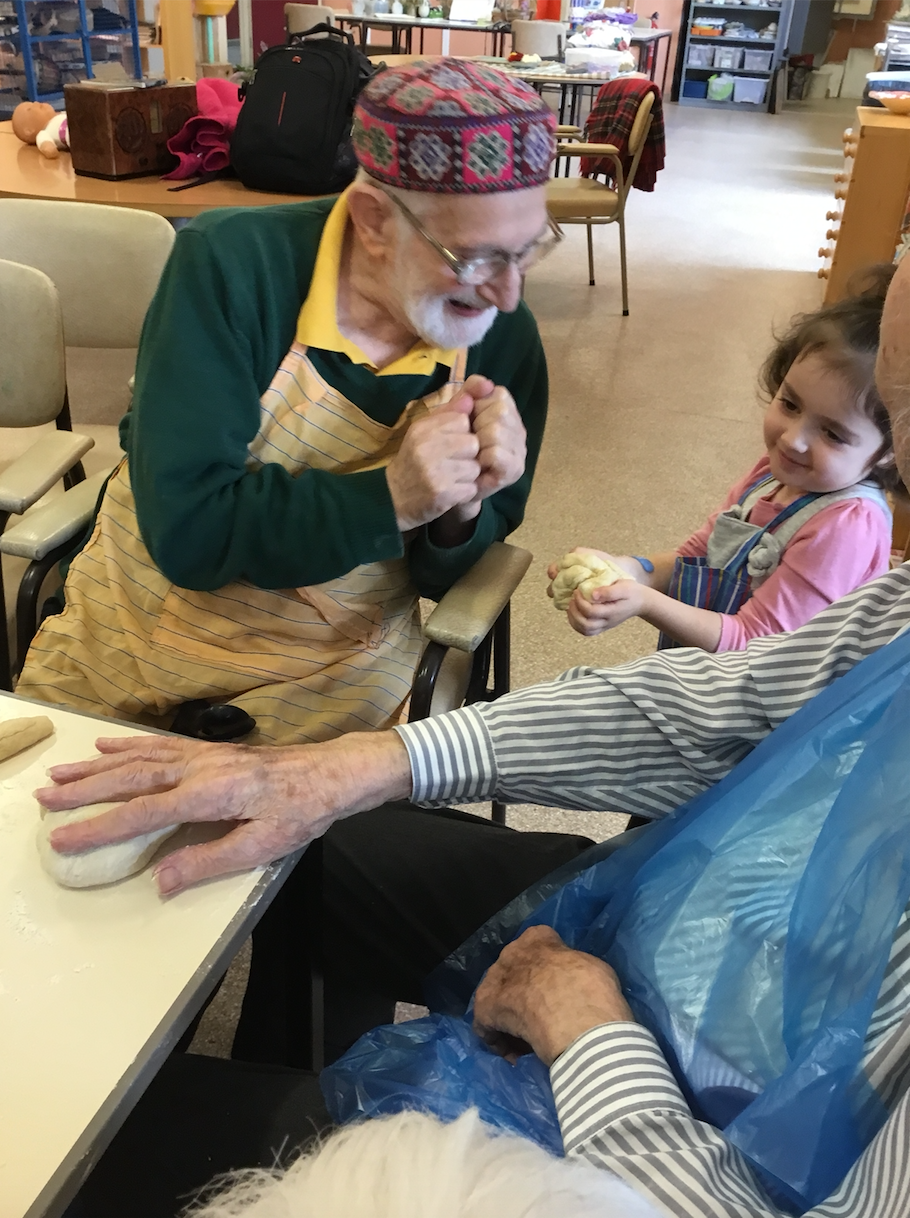 Aside from breaking down the generational gap and developing their communication skills, these toddlers also gain something so simple, yet extremely touching: new friends.
"Only the other day, a child had a lunch date with his 'new friend', who was 90, in the Nightingale café," said Ish-Horowicz.
"Another girl's father told me how, when getting ready for bed, she insisted on praying for 90-year-old Fay and 91-year-old Margie before mentioning her own family.
"I am amazed at the impact our regular interactions are having on the children."
Before You Go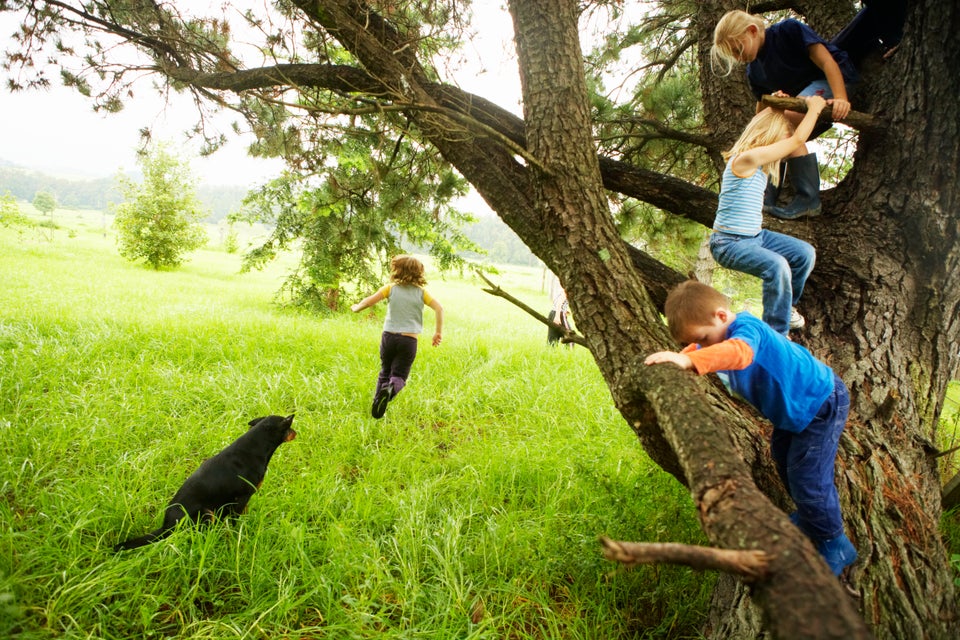 Yes, You CAN Make A Family Walk Fun