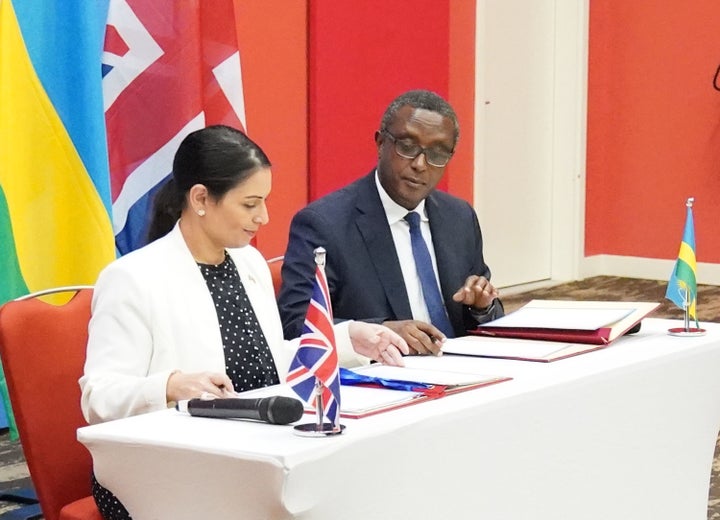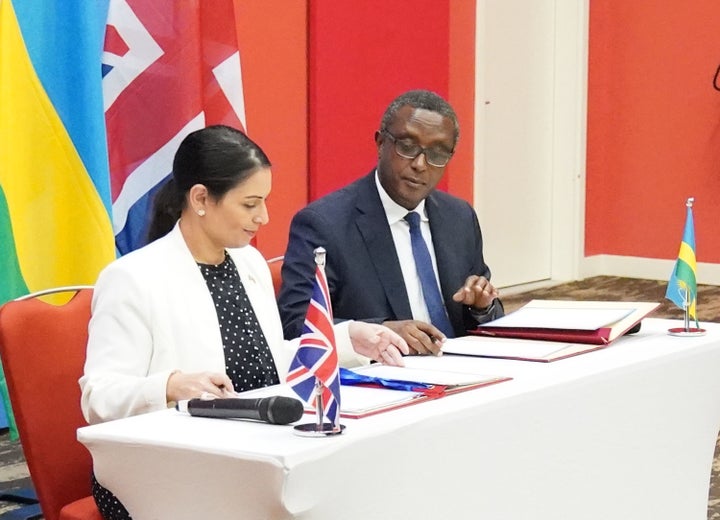 The senior leadership of the Church of England have condemned the government's plan to deport illegal immigrants to Rwanda as "an immoral policy that shames Britain".
In a letter to The Times, the archbishops of Canterbury and York, plus the other 23 bishops in the House of Lords, said the controversial move "should shame us as a nation".
The letter is being published to coincide with the first deportation flight taking off for Rwanda tomorrow.
Judges sitting at the Court of Appeal rejected a last-ditch appeal by campaigners for the flight to be grounded.
The decision upholds an earlier ruling from the High Court that it was in the "public interest" for the government to be able to implement its policies.
Under the asylum plan, illegal immigrants who enter the UK from France via small boats or in lorries will be flown to more than 4,000 miles Rwanda for "processing".
They will be expected to apply for asylum there and will not return to the UK.
Boris Johnson has repeatedly defended the policy, arguing it is necessary to deter people-smuggling gangs from organising dangerous crossings in the Channel.
In their letter, the bishops say: "Whether or not the first deportation flight leaves Britain today for Rwanda, this policy should shame us as a nation."
They go on: "The shame is our own, because our Christian heritage should inspire us to treat asylum seekers with compassion, fairness and justice, as we have for centuries."
The letter adds: "Deportations, and the potential forced return of asylum seekers to their home countries, are not the way.
"This immoral policy shames Britain."
In his Easter sermon, shortly after the policy was announced, the Archbishop of Canterbury said it "cannot stand up to the judgment of God".
He said: "Sub-contracting out our responsibilities, even to a country that seeks to do well like Rwanda, is the opposite of the nature of God who himself took responsibility for our failures."
And at the weekend, the Roman Catholic Archbishop of Glasgow, said the controversial policy was "morally wrong".
Meanwhile, Prince Charles has also reportedly said privately that the policy is "appalling".
Asked about the future king's comments this morning, Boris Johnson said: "I've answered that in the sense that I do think it's the job of government to stop people breaking the law and to support people who are doing the right thing."